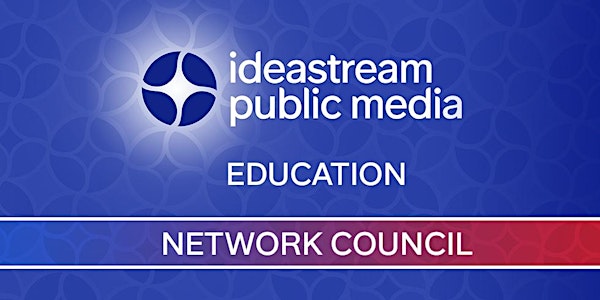 Ideastream Education Network Council 2022-23
Our Mission: Provide Educators a forum for networking professional development and support in the integration of innovative resources.
When and where
Location
WVIZ/PBS ideastream 1375 Euclid Avenue Cleveland, OH 44115
About this event
2022-23 Meeting Dates
September 13, 2022: Classics for Kids and Sound of Us - Join us to explore a classical music resource that is developed for children and learn more about the unique Ideastream project called "Sound of Us" which amplifies the voices of community members and youth.
October 11, 2022: Ohio Learns 360 - Learn more about this exciting state-wide initiative, funded by the Ohio Department of Education, which aims to address learning gaps in students in kindergarten through grade five caused by the pandemic.
November 8, 2022: INFOhio - We will get an update on the latest offerings from INFOhio, Ohio's PreK-12 Digital Library.
January 10, 2023: Camp in a Box - Participants will be trained on the use of PBS developed Camp in a Box programming. Please invite any colleagues who are responsible for after-school or summer programming for students in kindergarten through grade five. Participants will receive free materials to support the facilitation of Camp in a Box programming. (PLEASE NOTE, THIS EVENT IS 2 HOURS AND BEGINS AT 9:00)
February, 2023: Visit us at our booth at the Ohio Educational Technology Conference
March 14, 2023: Drink Local Drink Tap - In celebration of World Water Day, Drink Local Drink Tap will join us to explore their educational resources related to water conservation, equity, and access.
April 11, 2023: The 2023 Innovative Educators will be honored.