Ideas That Move: Ground Your Voice and Energize Your Work

Thursday, April 19, 2012 at 7:00 PM

-

Sunday, April 22, 2012 at 2:00 PM (EDT)
Event Details
About the retreat:
Join us this spring for a weekend retreat merging writing and embodiment in Hartland, Vermont. This retreat is for women who wish to write from their whole selves and who also know (or suspect!) that creativity and wisdom live in the body as much as they live in the mind.
Over three days, using traditional writing workshop exercises, Bollywood dance, and meditation, Erica Dhawan and Lex Schroeder will help you connect with your own energy to write, claim your writing voice, and step into a new creative flow. As two community leaders and published writers themselves, Erica and Lex have designed this retreat for women writers/thinkers with projects they want to get off the ground. Beyond serving as a chance to make real headway on your work, this retreat is an opportunity to move, laugh, and let loose among new friends! All writers are WELCOME: nonfiction and fiction writers, poets, journalists, academics, etc. Join us!
"Beneath memory and experience, beneath imagination and invention--beneath words, as [Virginia Woolf] says--there are rhythms to which memory and imagination and words all move; and the writer's job is to go down deep enough to begin to feel that rhythm, to find it, move to it, be moved by it, and let it move memory and imagination to find words... 
Prose and poetry--all art, music, dance--rise from and move with the profound rhythms of our body, our being, and the body and being of the world... Once we get the beat, the right beat, our ideas and our words dance to it." 
-Ursula K. Le Guin
During our time together, you will:

explore writing, movement, and meditation practices to support your writing (drawing upon the work of such writers/thinkers/dancers/athletes as Clarissa Pinkola Estes, Timothy Galwey, Ursula K. Le Guin, Arawana Hayashi, Dinty W. Moore, Otto Scharmer, Twyla Tharp and more).

enjoy the space and freedom to write at the beautiful Sumner Mansion and surrounding grounds

have the opportunity to share your work in small and large group readings/workshops

learn, share, and co-create in workshops based on participatory leadership principles

connect with a new group of women writers of varying ages, backgrounds, writing genres, work styles, and interests
All fitness levels welcome. More detailed program/schedule info to follow for registered participants. 
Tuition: $497 (before March 25th, all-organic, vegetarian and non-vegetarian meals included)
Student/partner organization tuition: $397. Email ideasthatmove@gmail.com if you are eligible.
Scholarship/Discount Tuition: $200. A limited number of scholarship/discount tuition tickets are available. To apply, please first send us an email at ideasthatmove@gmail.com.
If cost is an issue, but you still wish to attend, please do not hesitate to contact us at ideasthatmove@gmail.com. We are committed to making this event accessible!
Connect on Facebook and share this event with friends and colleagues!
---
About your hosts: 
Erica Dhawan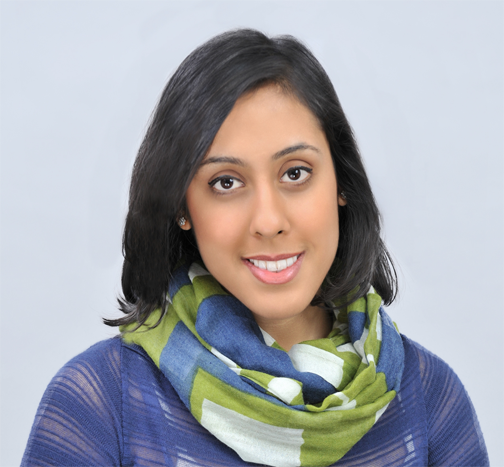 is a writer, speaker, Bollywood/hip-hop dancer, and next generation leader. She writes on Gen Y leadership, women's advancement, and meaningful work, and has contributed to such publications as ForbesWoman, Huffington Post, and Levo League. Erica's work focuses on generational changes and the workplace, how women can "own" their individual and collective potential as leaders, and how movement enables us to create powerful work. Erica teaches movement-based artistic practices to spur innovation and creativity in groups, and also facilitates leadership workshops for women on how to have both a personal life and career.
Erica currently teaches Community Organizing at Harvard with Professor Marshall Ganz. From 2009-2012, Erica has studied at Harvard Kennedy School and MIT Sloan with leadership gurus Otto Scharmer, Ron Heifetz, Robert Kegan, and Lotte Bailyn. She has studied movement creativity with Liz Lerman (Dance Exchange) and Arawana Hayashi (Social Presencing Theater). Learn more. Follow Erica on Twitter @edhawan.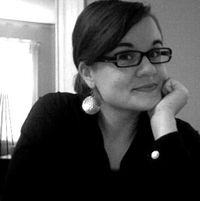 Lex Schroeder is a writer/editor and host of conversations on leadership, mindful work, and creativity. With experience as a media entrepreneur and community organizer, her work has always focused on how change happens–at the individual level and in community. These days Lex is writing on the future of work and women's leadership.
Lex has written for Boston.com, Color Magazine, and a number of local blogs, and has given workshops/talks at Bentley, Harvard, See Jane Do's "Passion-Into-Action" conference, and the Kauffman Foundation. From 2008-2012, Lex served as Co-Founder/Managing Editor of The New Prosperity Initiative (NPi). Lex has learned from and worked closely with Deborah Frieze, Tuesday Ryan-Hart, and Meg Wheatley at The Berkana Institute and embodiment teacher Janice Rous, and she is an active member of The Art of Hosting community. A longtime poet and dance-enthusiast, Lex is delighted to be hosting a gathering that explores the intersection of writing and movement. Learn more. Follow Lex on Twitter at @lexschroeder. 

Read Lex's invitation for this retreat. 
---
About our location: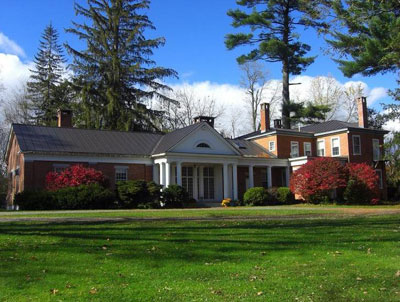 Sumner Mansion is located in Hartland, Vermont. Built in 1807, the mansion was designed by Asher Benjamin and retains many of its original features. Two large rooms were added in 1970, but were also built from Asher Benjamin designs. One is a 2-story library with housing upwards of 2000 volumes. The grounds, which include formal gardens, are as unique as the house. A favorite place for gathering is under the silver maple, one of the largest in New England. Guests are warmly greeted by neighboring alpacas as they drive onto the grounds. Learn more about Sumner Mansion.
Getting to Sumner Mansion: Hartland, Vermont is about a 2 1/2 hour drive from Boston, 4 1/2 from New York. The nearest airport is Lebanon Airport in Lebanon, New Hampshire (a 15 min drive from Sumner). Amtrak offers daily service within a few miles of the location via Burlington, New York, Philadelphia, Baltimore, and Washington D.C.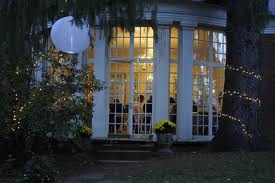 Accommodations:
A number of rooms are available at Sumner Mansion on a first-come, first-serve basis. We recommend that you book your accommodations at Sumner Mansion by contacting Jill Crowley directly at 802-436-3386. A number of other hotels and B&B's are located within a very short driving distance from Sumner Mansion for attendees not staying at Sumner.
More detailed program and schedule info to follow for registered participants. Please contact Erica and Lex at ideasthatmove@gmail.com with any questions.
---

Our Friends and Partners: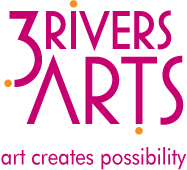 When & Where

Sumner Mansion
4 Station Road
Hartland, VT 05048


Thursday, April 19, 2012 at 7:00 PM

-

Sunday, April 22, 2012 at 2:00 PM (EDT)
Add to my calendar
Ideas That Move: Ground Your Voice and Energize Your Work