Description
Join Ideas in Action at the Boston Book Festival as we bring you inspiring ideas from three amazing Speakers and Book Authors.
What is it about the genes, molecules and cells that keep the whole body on the same circadian clock? Is it possible to "hear your thoughts?" What do a lost library, a lost American intellectual tradition and a lost person all have in common?
From science to philosophy, these talks are sure to provoke new thinking and inspire action!
More details HERE on the Boston Book Festival Website. All Boston Book Festival Events are available on a first come basis so arrive early! No registration is required to attend. See you there!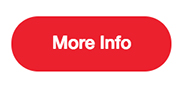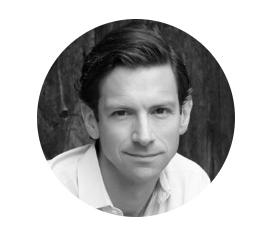 John Kaag
Philosophy Professor at UMass Lowell
John Kaag is a Professor of Philosophy at UMass Lowell. He is the author of American Philosophy: A Love Story, named an NYT Editor Choice and NPR Best Book of 2016, and Hiking with Nietzsche: On Becoming Who You Are, due out with Farrar, Straus and Giroux in September of 2018. His writing appears regularly in the NYT, Harper's, the Paris Review, and the Wall Street Journal. He lives outside of Boston with his daughter and partner.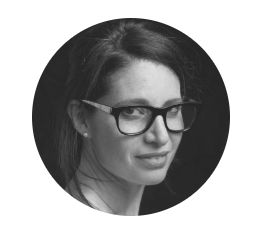 Rachel Slade
Author & Award-Winning Journalist
With a degree in political science from Barnard College and a Master of Architecture from the University of Pennsylvania, Rachel Slade pursues stories about politics, design, and technology. Rachel joined the Boston magazine editorial staff in 2007 and since has earned considerable national recognition for her work including a civic journalism award in 2014 for an investigative story on the Boston Redevelopment Authority.
In October 2016, Yankee magazine ran her long-form narrative about the sinking of the container ship El Faro which led to the book, Into the Raging Sea. Her op-ed pieces on shipping and maritime safety include, "How Cheap Is Too Cheap?" and "Duck Boats Had Trouble from the Start" (both in the Sunday Boston Globe Ideas section). And for something completely different, she recently wrote about an astounding new "mind-reading" device under development at MIT's Media Lab, "A New Device Can Hear Your Thoughts" (Medium).
Rachel splits her time between Brookline, Massachusetts, and Rockport, Maine.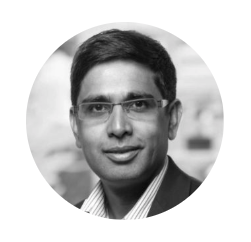 Satchidananda Panda
Professor Regulatory Biology Laboratory at Salk
Dr. Satchidananda Panda, a professor at the Salk Institute for Biological Studies in La Jolla, California. Satchin's work deals specifically with the timing of food and it's relationship with our biological clocks governed by circadian rhythm and also the circadian rhythm in general.
Professor Panda explores the genes, molecules and cells that keep the whole body on the same circadian clock. A section of the hypothalamus called the suprachiasmatic nucleus (SCN) lies at the center of the body's master clock and gets input directly from light sensors in the eyes, keeping the rest of the body on schedule. Panda discovered how these light sensors work, as well as how cellular timekeepers in other parts of the body function. He also uncovered a novel blue light sensor in the retina that measures ambient light level and sets the time to go to sleep and wake up every day.
In the process of exploring how the liver's daily cycles work, Panda found that mice which eat within a set amount of time (12 hours) resulted in slimmer, healthier mice than those who ate the same number of calories in a larger window of time, showing that when one eats may be as important as what one eats. If the benefits of this "12-hour diet" hold true in humans, it could have profound impacts on treating overeating disorders, diabetes and obesity.
The circadian clock, he found, even mediates the immune system. Mice with a crucial circadian molecule missing had higher levels of inflammation in their bodies than other mice, suggesting that genes and molecules involved in the circadian clock could be drug targets for conditions linked to inflammation, such as infections or cancer.

About Ideas in Action:
Ideas In Action is pioneering the way that compelling ideas are shared through experiences in a way that inspires thinking and propagates action. We use this platform to showcase compelling speakers and ideas in order to provoke transformative progress for humanity.
We are a Massachusetts-based 501(c)3 non-profit.
About Boston Book Festival:
The Boston Book Festival is an annual event celebrating the power of words to stimulate, agitate, unite, delight, and inspire, Boston Book Festival presents year-round events culminating in an annual festival that promotes a culture of reading and ideas and enhances the vibrancy of our city.