IDEAS Free Online Workshop - Blockchain & The Law
Description
Topic:
Since Bitcoin appeared in 2009, the digital currency has been hailed as an Internet marvel and decried as the preferred transaction vehicle for all manner of criminals. It has left nearly everyone without a computer science degree confused: Just how do you "mine" money from ones and zeros?
The answer lies in a technology called blockchain, which can be used for much more than Bitcoin. A general-purpose tool for creating secure, decentralized, peer-to-peer applications, blockchain technology has been compared to the Internet itself in both form and impact. Some have said this tool may change society as we know it. Blockchains are being used to create autonomous computer programs known as "smart contracts," to expedite payments, to create financial instruments, to organize the exchange of data and information, and to facilitate interactions between humans and machines. The technology could affect governance itself, by supporting new organizational structures that promote more democratic and participatory decision making.
Morvareed Salehpour acknowledges this potential and urge the law to catch up. Join us with Morvareed to discuss legal implications of blockchains, including how to address issues with jurisdiction, liability, and enforcement with respect to disputes that arise involving such decentralized systems. Specifically, as physical real-world assets become tied to blockchains such issues become particularly important as disputes arising from either error in smart contract code or fraud will become more prevalent and will have to be addressed. If forethought is not put into contract drafting and the smart contract coding then the result will be situations where multiple countries may have jurisdiction and laws applicable to the transaction at issue may conflict as arguably every physical location a node is located will be a point for jurisdiction. Also discussing additional unintended complications arising from use of blockchains that people fail to realize. For example, how crypto assets are stored would be important in divorce cases. Additionally, illegal content can be embedded on blockchains and then more easily and anonymously distributed – i.e. copyright infringing materials, revenge porn, malware, etc.
Speakers:
Morvareed Salepour (Managing Partner) - https://www.linkedin.com/in/morvareedsalehpour/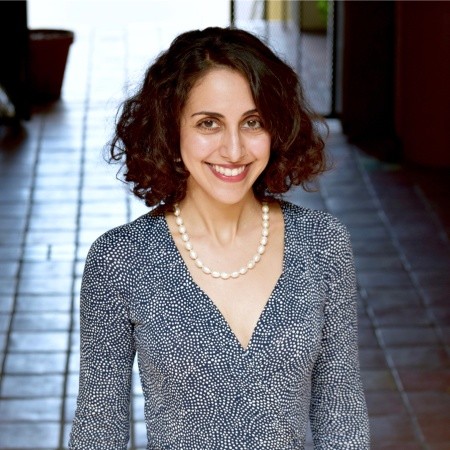 Morvareed Z. Salehpour is managing partner of Salehpour Legal Consulting, a boutique law firm which provides big firm representation at small firm prices. She specializes in handling a diverse range of complex legal matters both in and outside the courtroom. She is experienced in negotiating a variety of contracts and legal agreements and handling cases from inception to trial and appeal. She has represented clients across the nation ranging from entrepreneurs and small businesses to Fortune 500 companies and works in a variety of industries, including blockchain, entertainment, technology, media, banking, manufacturing, real estate, fashion, retail, cannabis, food and beverage, and healthcare, among others.
About Us
Our goal is to create a data science learning platform to connect data science & blockchain enthusiasts. These online conferences will demonstrate cutting-edge technology and feature a variety of data science & blockchain experts covering topics including industry trends, data science applications, open-source software, machine learning and many others. This is the must-attend event for anyone that is already in the field or just looking to expand their career network in the Data Science & Blockchain arena.