IDEAS Free Online Workshop - Becoming Best Buds: Modernizing How Government...
Description
Topic:
Government is not known for being business friendly, taxes suck, and bureaucracies move slow. All these things are true - so how can government switch things up enough so that it actually helps entrepreneurs and business owners?
Learn how the Los Angeles Office of Finance is answering this question through use cases that look at technology, people, and process working in unison towards goals and impact.
During our time together we will learn protips and strategies in change management through product development, data management, and human relations.
We'll explore basic strategy, use of tools, visualization techniques, lessons learned from wins and failures, and actionable steps to implement lessons in your own work.
This presentation is not limited to government employees - everyone interacts with government, either as an individual or a professional, so come learn how the second largest city in the country is improving the relationships between government and its local business community.
Speakers:
Juan Vasquez (Data Programs Manager from City of Los Angeles Office of Finance) - https://www.linkedin.com/in/juansvas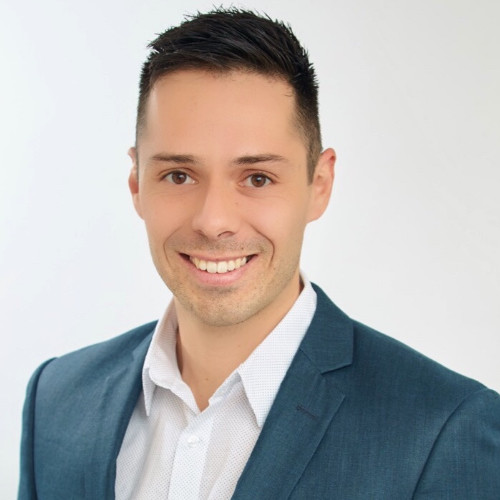 As Data Programs Manager at the Office of Finance, Juan blends data, operations, engagement, and creativity to help the 300-person department better serve customers. He uses tools like Esri ArcGIS Online, Tableau, and Socrata to analyze, visualize, and contextualize actionable insights hidden away in multi-million record Oracle databases. Strategic partnerships, product development, and workflow redesigns round off most of Juan's responsibilities. Juan is a former advertiser with professional chapters in politics and the startup world. Most recently he was the Lead Data Strategist for Mayor Garcetti's Operations Innovation Team. He is a freelance instructor and strategist on the topics above.
About Us
Our goal is to create a data science learning platform to connect data science & blockchain enthusiasts. These online conferences will demonstrate cutting-edge technology and feature a variety of data science & blockchain experts covering topics including industry trends, data science applications, open-source software, machine learning and many others. This is the must-attend event for anyone that is already in the field or just looking to expand their career network in the Data Science & Blockchain arena.