Idean UX Summit 2013 - Summer Edition

Friday, June 7, 2013 from 8:30 AM to 2:30 PM (PDT)
Event Details

Idean UX Summit - Summer 2013, June 7th, 8:30am-12pm
"The UX Driven Business - Find Your Inner Startup"
is the second in a series of groundbreaking events where we explore the wider impact that User Experience and design thinking has on your business.
Thought leaders from companies such as LG, Oracle, Hearst Corporation, Salesforce, Swisscom, Accenture and Shutterfly will be sharing their firsthand experience of helping fast growing companies and large organizations adapt to a user experience and design driven business model. Join us to learn more about how to incite design driven change within your organization and how to find your inner startup.

If you manage a great company or team but your UX has room for improvement, this day is for you. 
Come discuss with us ways of reviving the startup culture within your business, about the transformation and change management and learn how to create a real design and user experience led enterprise.
We guarantee that you will leave inspired. See the feedback from our first event below.
____________________________________________________________________________________
June 7th Schedule
8:30am             Registration & Breakfast
9:00am             Welcoming remarks & "Becoming Awesome - 10 true stories in 10 minutes" by Risto Lahdesmaki, Idean
9:15am             CX as a Catalyst for Organizational Change
Ursula Oesterle, VP of Innovation, Swisscom
9:45 am            Innovation vs. Intrapreneurship 
                        Beth Polish, Former Director of Corporate Innovation, Hearst Coporation
10:15am           Lessons Learned from being a Designer and Entrepreneur in a Large Corporation
Itai Vonshak, VP Design & Product Management, LG Electronics
11:00am           Panel: Value of UX Driven Business
                        - How to transform enterprises to meet the UX demand
                        - How to find the inner start-up and enable rapid innovation
                        - Is there a way to measure UX success
                        - Future service models and revenue generation
                        Moderator: Craig McNeil, MD, Accenture
                        Madhuri Kolhatkar, Director of Customer & UX Management, Oracle
                        Luke Ball, Director of UX, Salesforce.com
                        Matthew Holloway, VP UX Design, Shutterfly
                        Richard D. Titus, Co-Founder, Razorfish, Schematic, Prompt.ly
                        Thomas Gad, Founder & Senior Strategy Advisor, Brandflight
                        Risto Lahdesmaki, Co-Founder and CEO, Idean
12-1pm           Lunch and Networking
1-2:30pm        Bonus Program: UX Ideation Workshops.Work through the process of Ideation.
                      A hands-on, interactive deep-dive into the HOW by lead designers from Idean
--
Networking and Open House at Idean, Palo Alto starting at 5pm-12am
411 Kipling Street, Palo Alto, CA 94301
____________________________________________________________________________________ 
Speakers: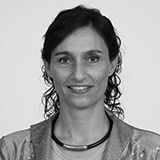 Ursula Oesterle, SWISSCOM
VP Innovations at Swisscom since 2003, Ursula has been managing Swisscom's open innovation and scouting activities out of Silicon Valley. Besides product and service innovation, the activities include innovation process, culture change as well as brand & experience design. During 2007-2009, she was based in Singapore to build up the Asia Pacific network. Prior to Swisscom she worked in a start-up in semiconductor lasers in Switzerland and was Progam Manager of a Swiss National Science Program, spinning technology out from academia.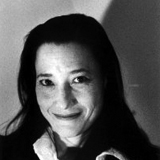 Beth Polish, HEARST

is the creator and former head of Hearst Corporate Innovation, where she developed and led a company-wide program focused on facilitating the sharing of knowledge and skills across Hearst's more than 200 businesses and inspiring its nearly 20,000 employees to develop creative new business ideas into profitable ventures. After graduating from business school, Polish produced live and filmed entertainment and was an investment banker specializing in the entertainment, media and communications industries. Before joining Hearst, Polish held senior management positions in media, finanace, private investment, and technology. She was the founding cfo of iVillage, president of Dreamlife (co-founded with Tony Robbins); and cfo of Goldman Sachs Ventures, She is on the Board of UGA's Grady College of Journalism and a mentor for TechStars NY. Polish has an AB in anthropology and is based in New York City.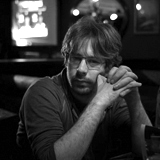 Itai Vonshak, LG
VP of design and product management for LG Silicon Valley Lab. Combining design and deep technical understanding, Itai leads product development from the understanding that design is at the core of creation. Currently Itai is leading the design and product team developing LG's future platform launching on smart TV's soon. Before that Itai led the design team of webOS launching on the HP Touchpad. Itai holds a BA in computer science and has recently realized that even though he knows very little, people still ask for his advice.
 Panelists: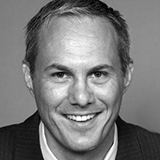 Craig McNeil, ACCENTURE
Craig is the North America lead for Accenture Mobility. He has extensive experience leading technically sophisticated product and service organizations. His functional experience includes emerging technologies and strategic innovations, new product introduction and multi-market launches, strategic planning, strategic partnerships, and business process development and improvement. Before joining Accenture, Craig was the managing director and CTO and then CEO of Mozido, a financial sercices business. He also served as executive vice president and CTO of Trumpet Mobile, a financial services-based mobile virtual network operator. Craig has a Bachelor of Arts degree in neuroscience and a Master of Science degree in telecommunications.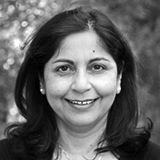 Madhuri Kolhatkar, ORACLE
Madhuri has served as Director of Customer and User Experience Management at Oracle for 13 years. She managed and led Oracle application product teams through multiple acquisions and has grown UX discipline and teams internationally in India and Canada. Prior to joining Oracle, Kolhatkar started and engaged in UX practices at Bell North Research and Phillips Electronics in Canada, as well as at QWEST Communications and JD Edwards in the US. Kolhatkar has 24 years of experience as a Usability Practitioner and continues to grow her enthusiasm and passion using design management and technology to solve real human issues and drive change.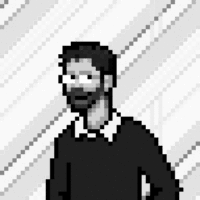 Luke Ball, SALESFORCE
Luke has 15 years of experience making products and making products better. Presently a Director of UX at Salesforce, Luke leads the design and research teams for Chatter, Mobile, and Search. He also served as a Product Manager. Previously, Luke created the UI for GroupSwim, a startup business collaboration tool that was acquired by Salesforce and became a formative part of Chatter. Luke has contributed to top companies like Samsung, Microsoft, BMW, Cisco, Visa, and HP, both as an independent consultant and as part of Aaron Marcus and Associates.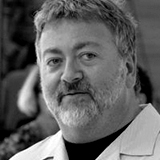 Matthew Holloway, SHUTTERFLY
With over 25 years of experience successfully working with global executive teams from Fortune 500 companies to early stage start-ups, Holloway is successful at delivering competitive differentiation and customer value to businesses. Currently, Holloway is responsible for overseeing the User Experience and product design for Shutterfly's four brands, both in web and mobile.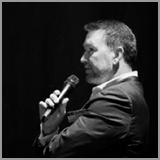 Richard D. Titus, RAZORFISH, SCHEMATIC, PROMPT.LY
Richard D. Titus has built his career at the intersection of the technology, consumer Internet, media and entertainment sectors. A prolific Internet entrepreneur, digerati and public speaker on the topics of change, digital media and innovation, Richard is a seasoned digital media executive, a serial entrepreneur, active angel investor and advisor to firms in Europe, Latin America and the United States through his investment and advisory vehicle Octavian Ventures. His media involvement spans from executive producing the Sundance Film "Who killed the electric car" to engaging audiences at TED on the entrepreneurial experience in the Silicon Valley. In 2010, Wired magazine named Richard in its list of top 100 digital media executives. He also works as a special advisor to the UK government in the  UKTI Venture capital unit.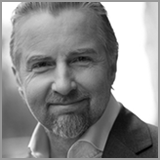 Thomas Gad, BRANDFLIGHT
Gad, Senior strategist and Founder at Brandflight, is an experienced and inspirational branding authority, with more than 20 years experience. He has worked on brand development, commmunication and advertising for some of the best-known companies in the world, including Spotify, Nokia, Scandinavian Airlines, Procter & Gamble, Compaq and Microsoft. Thomas has developed a unique 4-dimensional method of creating, transforming and maintaing brands and published this in the bestselling book 4-D Branding, with a foreword by Sir Richard Branson. His book is translated into nine languages, including Russian and Cantonese.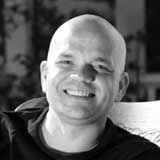 Risto Lahdesmaki, IDEAN
CEO and founder at Idean, Risto is an entrepreneur-spirited-jack-of-all-trades-creative-director. He has a special talent for identifying business opportunities for his client companies and is somewhat water-resistant to the phrase: "this is not possible"  With over ten years background in User Interface and User Experience design, he has been involved in hundreds of design projects and is shaping the future of branding through UX/UI. Currently, Risto is growing the Idean business in the US at a rapid rate and as Chairman of the company he oversees their global business development. Risto is an entrepreneur and designer at heart and has worked with start-ups as well as big enterprises his entire professional career.
Workshops: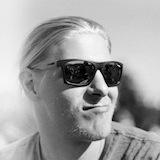 Arto Viitanen, IDEAN
With his Masters in Industrial Management and as Head of Design at Idean, Arto has an extensive and multifaceted background in development, innovation and design. Previously, as CEO of his start-up company Comeks, he created mobile apps long before the iPhone. Arto's freelance work includes industrial design of LED based architectural lights for Obelux, front-end web development for large enterprise clients, such as the Finnish National Broadcasting Company, and comic-style illustrations for the Carlsberg group. If you get the chance, ask him about Sperm Whales. He's an expert.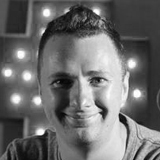 Sampo Jalasto, IDEAN
Having worked as a designer for Idean over the last 7 years, Sampo Jalasto has a comprehensive background randing from startups to healthcare, transportation, banking, finance, industrial solutions and media companies, Jalasto currently works in interaction design, concepting and feature mapping, prototyping, and oversees multiple design projects at Idean. He has worked on a variety of platforms and his detailed work has been awarded multiple times for its exceptional quality from RE: Media OY, a top Finnish design award.
Feedback from our February Summit:
It was, hands down, the best summit, seminar, conference...doesn't matter what it's called, I've attended in years. Clearly your network includes some amazing folks, and not just the speakers. I really enjoyed talking with the other attendees as well.

 Again, thank you for allowing me to have a little glimpse into your world...it was absolutely time well spent. 
–John Ledingham, UX Director at Plantronics
Got me out of my day-to-day execution to see a big picture that opens a lot of exciting possibilities. Each person has real rigor behind what they do; it wasn't just fluff and rah-rah. Met some really interesting people outside my usual circle.
-Bob Ertl, Sr. Director, Product Management at Sentilla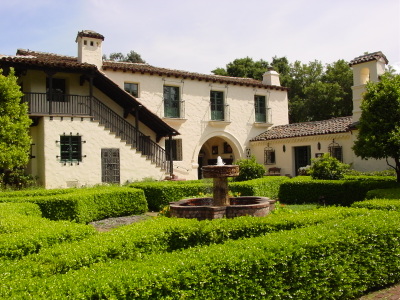 For more information about the relaxing and inspiring venue in Menlo Park, please visit...

Don't forget - our famous networking event "UX Happy Hour" starting at 5pm @ Idean House, 411 Kipling Street, Palo Alto. Join us and bring your friends too! Food, drinks, great company and an awesome theme... :)

Have questions about Idean UX Summit 2013 - Summer Edition?
Contact Idean
When & Where

Allied Arts Guild
75 Arbor Road
Menlo Park, CA 94025


Friday, June 7, 2013 from 8:30 AM to 2:30 PM (PDT)
Add to my calendar