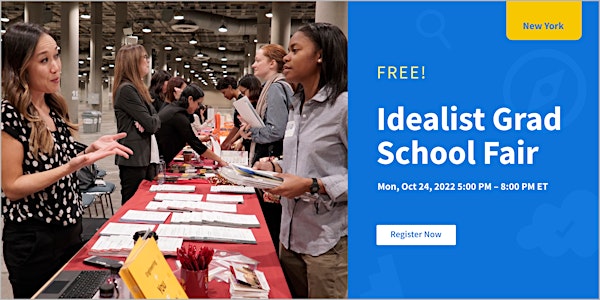 Idealist Grad School Fair: New York 2022
The Idealist Grad School Fair is FREE to attend and will feature over 200 graduate programs that can elevate your social-impact career.
When and where
Location
Metropolitan Pavilion 125 W 18th Street New York, NY 10011
About this event
We're bringing 200 of the leading social impact grad programs together for you to explore, network with, and compare. Finding the right grad program could unlock the fulfilling and meaningful career you've been looking for—or level up the great work you're already doing.
Explore graduate programs in social work, public policy, nonprofit management, international affairs, public interest law, social entrepreneurship, and many more
Meet graduate admissions advisors from local, national, and international universities
Learn about options that can help fund your degree
Connect with other prospective students who are interested in advancing their social-impact careers.
Idealist will provide masks at the check-in booth for anyone that wants one. Please stay home if you're feeling sick.
Your registration submission will be shared with Idealist and its university partners for the purpose of communicating with you about this event.
HOSTED BY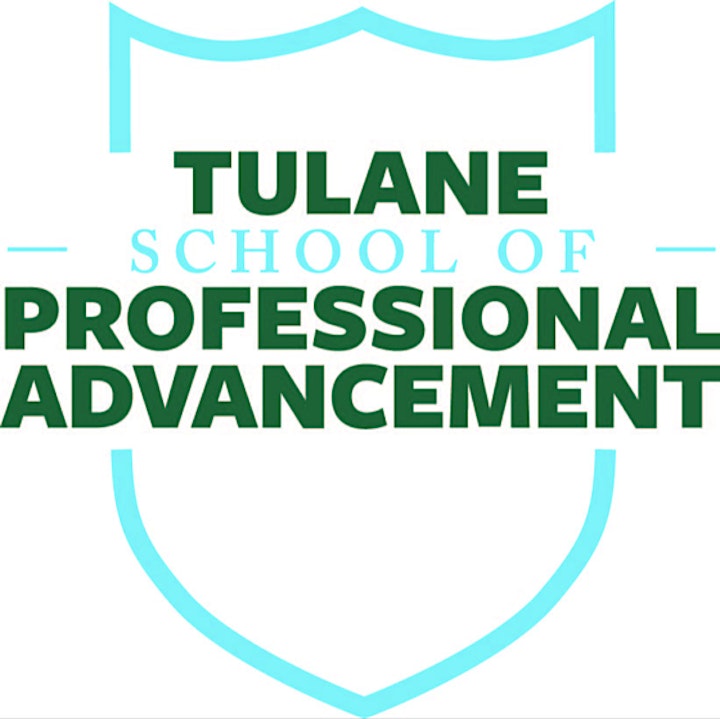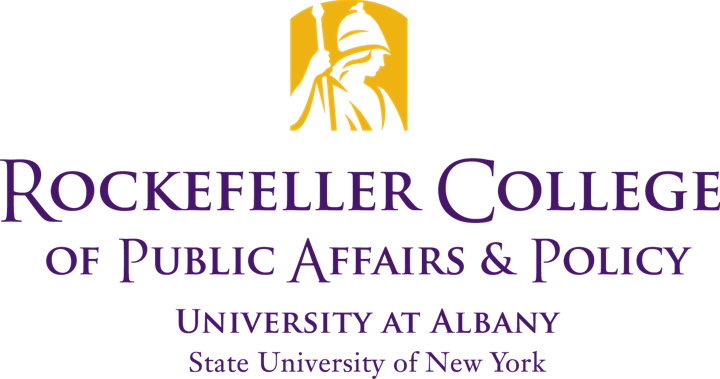 Exhibitor List
Adler University, Psychology, Counseling, Public Policy, and Leadership
American Graduate School in Paris, International Relations and Diplomacy
American University, College of Arts and Sciences
American University, School of Communication
American University, School of International Service
American University, School of Public Affairs
Antioch University
Bank Street College of Education
Bard Graduate Programs in Sustainability: MBA in Sustainability, MS in Environmental Policy, MS in Climate Science and Policy, MEd in Environmental Education
Bard MA in Global Studies
Baruch College Austin W. Marxe School of Public and International Affairs (CUNY)
Binghamton University, Institute for Genocide and Mass Atrocity Prevention
Binghamton University, The Graduate School
Boston College, Graduate School of Social Work
Boston College, The Lynch Graduate School of Education and Human Development
Boston University, School of Public Health
Boston University, School of Social Work
Boston University, Wheelock College of Education and Human Development
Brandeis University, The Heller School for Social Policy & Management
Brooklyn College, Graduate Admissions
Brown University, One-Year Master of Public Affairs Program
Brunel University London
Bryn Mawr College, Graduate School of Social Work and Social Research
California Institute of Integral Studies
Carnegie Mellon University's Heinz College of Information Systems and Public Policy
Case Western Reserve University Mandel School of Applied Social Sciences
Catholic University of America
Chatham University, Falk School of Sustainability
City, University of London
Claremont Graduate University
College of Mount Saint Vincent Office of Professional & Graduate Studies
Columbia Climate School's Earth Institute - MA in Climate and Society | MPA in Environmental Science and Policy | MS in Sustainability Management | MS in Sustainability Science
Columbia University, Graduate School of Architecture, Planning and Preservation
Columbia University, Graduate School of Journalism
Columbia University, Mailman School of Public Health Graduate Admissions
Columbia University, School of International and Public Affairs
Columbia University, School of Professional Studies
Columbia University, School of Social Work
Columbia University, Teachers College
Columbia University, The Fu Foundation School of Engineering and Applied Science
Cornell Jeb E. Brooks School of Public Policy - MPA Program
Cornell University, College of Agriculture and Life Sciences
Cornell University, ILR School - HR and Labor Studies
Craig Newmark Graduate School of Journalism at CUNY
CUNY Graduate School of Public Health and Health Policy (CUNY SPH)
CUNY Office of Graduate Studies
CUNY School of Labor and Urban Studies
Dartmouth MPH
Duke University, Sanford School of Public Policy
Fordham University, International Political Economy & Development
George Mason University, Schar School of Policy and Government
George Mason University, The Jimmy and Rosalynn Carter School for Peace and Conflict Resolution
George Washington University, Elliott School of International Affairs
George Washington University, Graduate & Professional Programs
George Washington University, Graduate School of Education and Human Development
George Washington University, Humanities, Policy, and International Affairs
Georgetown University, Communication, Culture and Technology
Georgetown University, Edmund A. Walsh School of Foreign Service
Georgetown University, McCourt School of Public Policy
Georgetown University, McDonough School of Business: M.A. in International Business and Policy (MA-IBP) and M.S. in Environment and Sustainability Management (MS-ESM)
German Academic Exchange Service (DAAD - North America)
Glasgow Caledonian University
Goldsmiths, University of London
Harvard Divinity School
Harvard Graduate School of Design
Harvard Graduate School of Education
Harvard T.H. Chan School of Public Health
Hertie School
Hofstra University
Hult International Business School
Indiana University Bloomington, O'Neill School of Public and Environmental Affairs
Indiana University, School of Social Work
Johns Hopkins Bloomberg School of Public Health
Johns Hopkins School of Advanced International Studies (SAIS)
Johns Hopkins University, School of Education
Johns Hopkins University, School of Nursing
Katz School of Science and Health
Lancaster University
Leeds Beckett University
Lehigh University, College of Arts & Sciences
Lesley University, Graduate Programs
Levy Economics Institute Graduate Programs in Economic Theory and Policy
London Metropolitan University
Marist College, Graduate Programs
Maryland Institute College of Art (MICA)
Massachusetts College of Pharmacy and Health Sciences
Mercy College
Metropolitan College of New York
Middlebury Institute of International Studies at Monterey
Middlesex University, London
Minerva University, Master of Science in Decision Analysis
Molloy College
National Urban Fellows
New York Medical College, School of Health Sciences and Practice
New York University Gallatin School of Individualized Study
New York University Robert F. Wagner Graduate School of Public Service
New York University School of Professional Studies
New York University Silver School of Social Work
New York University Steinhardt School of Culture, Education, and Human Development
New York University Tandon School of Engineering
Northeastern University Khoury College of Computer Sciences
Northwestern University, Medill School of Journalism, Media, Integrated Marketing Communications
Pace University
Pacific University
Pennsylvania State University, School of International Affairs
Pepperdine School of Public Policy
Pratt Institute, Graduate Center Planning and the Environment
Queen's University Belfast
Rutgers University, School of Public Health
Rutgers University, School of Social Work
Rutgers University, The Edward J. Bloustein School of Planning and Public Policy
Saint Peter's University
Sarah Lawrence College, Graduate Studies Program
Seton Hall University, School of Diplomacy and International Relations
Simmons University, School of Social Work
SIT Graduate Institute
Smith College School for Social Work MSW in Clinical Social Work (also offers PhD)
SOAS University of London
St Mary's University, Twickenham London
St. Joseph's College (Brooklyn)
Stanford Graduate School of Education
Stevens Institute of Technology Office of Graduate Admissions
Stony Brook University Program in Public Health
SUNY New Paltz
Swansea University
Syracuse University, Falk College of Sport and Human Dynamics
Syracuse University, Maxwell School of Citizenship and Public Affairs
Syracuse University, School of Education
Temple University, Klein College of Media and Communication
Temple University, Master of Public Policy Program
Texas A&M University – Bush School of Government and Public Service – Washington DC
The American University of Rome
The Graduate School of Biomedical Sciences at the Icahn School of Medicine at Mount Sinai
The New School
The University of Edinburgh
The University of Manchester
The University of Sheffield
The University of Texas at Austin
The Wright Institute
Touro Graduate School of Technology
Tufts University, Friedman School of Nutrition Science and Policy
Tufts University, Graduate School of Arts & Sciences and School of Engineering
Tufts University, The Fletcher School
Tulane University, School of Professional Advancement
UC San Diego, School of Global Policy and Strategy
UCI Master of Public Policy Program
UCLA Fielding School of Public Health
UCLA Luskin School of Public Affairs: MPP, MSW, MURP
Ulster University
Union Theological Seminary
University at Albany (SUNY) - Rockefeller College of Public Affairs and Policy
University College Cork, Ireland
University College Dublin
University of Chicago, Crown Family School of Social Work, Policy, and Practice
University of Delaware, Biden School of Public Policy and Administration
University of Denver, Josef Korbel School of International Studies
University of East Anglia, UK
University of Essex
University of Exeter
University of Glasgow Scotland
University of Kent
University of Leeds
University of Maryland School of Public Policy
University of Miami, Master of Arts in International Administration (MAIA)
University of Michigan, Gerald R. Ford School of Public Policy and School of Public Health
University of Michigan, School of Social Work and School of Education
University of Michigan, Taubman College of Architecture and Urban Regional Planning
University of New Hampshire, Graduate School
University of Pennsylvania, Fels Institute of Government
University of Pennsylvania, Graduate School of Education
University of Pennsylvania, Master of Public Health Program
University of Pennsylvania, School of Nursing
University of Pennsylvania, School of Social Policy & Practice
University of Pennsylvania, Stuart Weitzman School of Design
University of Pennsylvania, The College of Liberal and Professional Studies
University of Pittsburgh, Graduate School of Public and International Affairs
University of Pittsburgh, Graduate School of Public Health
University of Pittsburgh, School of Education
University of Pittsburgh, School of Social Work
University of Plymouth
University of Queensland-Ochsner MD Program
University of Roehampton, London
University of San Francisco, College of Arts and Sciences
University of San Francisco, School of Education
University of San Francisco, School of Management
University of Southern California, Annenberg School for Communication and Journalism
University of Southern California, Leonard Davis School of Gerontology
University of Southern California, PhD in Urban Education Policy
University of Southern California, Sol Price School of Public Policy
University of Texas at Austin, Steve Hicks School of Social Work
University of Toronto, Master of Global Affairs, Munk School of Global Affairs
University of Washington, Evans School of Public Policy and Governance
University of Westminster, London
University of York
Vanderbilt University's Peabody College of Education and Human Development
Vermont Law and Graduate School
Virginia Tech Center for Leadership in Global Sustainability
Washington University in St. Louis, Brown School - Social Work and Public Health
Weill Cornell Medicine, Department of Population Health Sciences
Wurzweiler School of Social Work
Yale School of Public Health
Yale School of the Environment