Idea(COMM): Instant Data Evolves a Community at SXSWi
Event Information
Location
Parkside
301 East 6th Street
(near San Jacinto Blvd.)
Austin, TX 78701
Description
Food+Tech Connect, Highlands Dinner Club, and The Noble Rot
present:

SXSW Interactive 2011
Sunday, March 13
12pm to 2:30pm
Parkside Restaurant (301 East 6th Street - Austin, TX 78701)
Event Sponsors: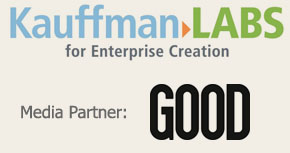 Overview:
Food+Tech Connect, The Highlands Dinner Club, and The Noble Rot are inviting 200 of the Food and Tech Community's most innovative entrepreneurs, government officials, technologists, and farmers to build a farm-to-table community using featured web and mobile applications, share ideas, cook up new connections, and feast on a new future of food.
The event will feature guest chefs, supper clubs, and startups at the forefront of combining food and information technology to change the consumption experience. Food for action will include the use of featured startup platforms and apps to crowd source and build a food community, connecting people at each stage of the process from farm-to-fork.
Event Agenda:
12:00 PM- Guests arrive
12:30 PM
Opening remarks
"Networked Food System" video launch
1:00 PM
Interact with Startups (Apps/Websites), enjoy small bites prepared by supperclubs, and surely imbibe
2:15 PM - Closing remarks
2:30 PM - Event ends. Hand shakes and numbers exchange as you wander out into the Austin afternoon.

---
We are also looking for volunteers to help make this a great event!
Please email, if interested:
info at thenoblerot dot com
Produced by:
FOOD+TECH CONNECT
Danielle Gould
is the founder of
Food+Tech Connect
, a digital media company that connects innovators at the intersection of food and information technology. Say hello to her at @
dhgisme
.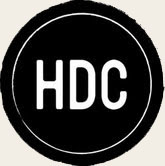 HIGHLANDS DINNER CLUB
Ben Walmer
is the founder of The Highlands Dinner Club, a mobile culinary and social laboratory that offers friends, new and old, a chance to collaborate, invent and produce public food events highlighting local farms, purveyors and seasonal ingredients. He is also the co-founder of the architectural and creative design firm, LIMN Architects.
http://highlandsdinnerclub.tumblr.com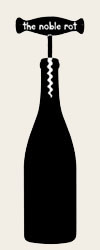 THE NOBLE ROT
Jonny Cigar and Brian Quinn
of
The Noble Rot
, a traveling wine saloon: Dubbed "a new form of clandestine drinking" by Tasting Table New York, Noble Rot events re-envision the typical, conceptual wine tasting as a more social, informal experience in which guests are encouraged to interact with the wine, wine experts, and each other in an intimate setting. Follow The Noble Rot gents at @
NobleRotNYC
.
About the Venue: Parkside Restaurant in Austin, owned and operated by legend/Chef Shawn Cirkiel, is one of the top restaurants in the city. This casual gastro pub is intended to showcase Chef Cirkel's take on the New American Cuisine in the heart of downtown Austin. Bon Appetit magazine named parkside as one of the "Hot 10 New American Taverns.
food+tech

for updates on future events, please join our mailing list:
Date and Time
Location
Parkside
301 East 6th Street
(near San Jacinto Blvd.)
Austin, TX 78701