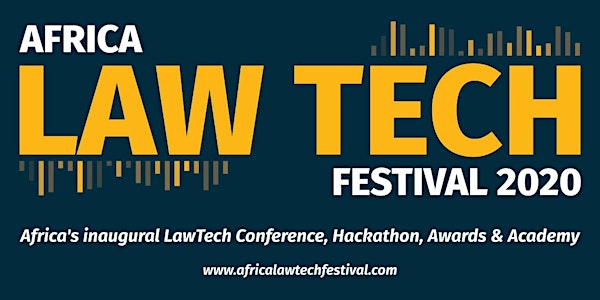 Idea Night Leading to the Global Legal Hackathon - Nairobi
Global Legal Hackathon 2020 which brings together techies, law firms, corporations etc to innovate for Justice. Come let's brainstorm
When and where
Location
LAWYERS HUB KENYA ACK GARDEN HOUSE 1st NGONG AVENUE (Upper Hill) Nairobi, Nairobi 00621 Kenya
About this event
The Global Legal Hackathon is launching again – for its third time!
Taking place March 6-8 in more than 50 cities across 25 countries around the world, the Global Legal Hackathon is still widely regarded as the largest Legal Hackathon in the world and could very well be one of the largest (if not the largest) Hackathons of 2020. This year, there will be many taking part across the US and in the UK, along with several other nations, from Brazil, to China, to South Africa, and more. We are extremely pleased to see previous winners and participants back to host for their very first time after creating companies and organisations from #GLH2018 and #GLH2019. We are continuing to get an influx of support from previous participants to continue on for their third year in a row or even ask to volunteer, proving that the community that the Global Legal Hackathon has built is something to be very proud of. The idea remains the same - gather people together to see if they can build a working model of a software based legal product. We want to give a chance for anyone to test out an idea and provide the very best platform to do so.
This year, however, there will be a special collaboration with She Breaks the Law, RSG Consulting, and global law firm BCLP to launch a #GLHInclusivityChallenge. Coinciding with International Women's Day we are hoping to inspire Hackathon teams to develop new solutions to increase equity, diversity, and inclusion in the world's legal industry. At the end of the GLH weekend, a winner of the #GLHInclusivityChallenge will be selected by each city and move forward to the global semi-final. Finalists will be invited to the GLH Finals & Gala, to be held in London on May 16th, 2020. The winner of the GLH Inclusivity Challenge will be invited to present its solution during a diversity and inclusion summit that BCLP is planning to host in September, where leading figures from the industry will be asked to commit to ensuring the idea is brought to life and scaled up to deliver a lasting impact on the legal industry as a whole.
We will also be announcing four other unique challenges for #GLH2020 - this will include sponsorships for the awards, as well as a placement and an invite to participate in the Finals.
Join Inclusivity Challenge #GLH2020 Schedule:
March 06 to 08, 2020 From March 06, 2020 to March 08, 2020, participants will participate in the Global Legal Hackathon. People will pitch ideas, form teams, and create technology-based legal solutions. At the end of the weekend, these teams will present their solutions to a judging panel. Ultimately, there will be one winning team at each location, where they will move on to the next round.
Virtual Semi-Finals
March 22, 2020
On March 22, 2020, first-round winners will submit their solutions as a video demonstration to the second-round judging panel.
GLH Final Round
May 16, 2020
Round-two finalists will be invited to demonstrate their technological solutions to a live panel of judges. Location of the Gala will be London, UK.
*There is no cost to participate in the Global Legal Hackathon or the GLH Inclusivity Challenge.
Organizations around the world are challenged to send their best and brightest to the GLH hackathon weekend to collaborate with like-minded innovators all over the world to solve the greatest challenges facing the world's legal industry.*
More information about the Global Legal Hackathon can be found here: www.globallegalhackathon.com