IDEA @ JLABS: World Class Innovation, World Class Path-to-Market

Friday, April 27, 2018 from 10:00 AM to 12:00 PM (CDT)
Event Details
There is no one obvious path to commercial return for a new compound or a new technology. As early in development as possible, awareness of, and planning for, commercial value is critical to optimizing investment and eventual return. How do you determine the path that will add the most value, while balancing risk and reward in early stage? How do you know when (or if) to look for a strategic partnership? The discipline of path-to-market strategy is about maximizing return on invention,
embracing possibility and probability, uncertainty and the power of an early story.
Topics will include:
• Development of strategic choices (FIVE-X)
• Sequencing of lifecycle and gateway launches
• Optimizing value in launching your own asset
• Optimizing value in partnering: who, why, where, what
• Positioning earlier than the other guys
• Disruption in healthcare, and the new possibilities
Agenda:
10:00am | Innovation: Return on Invention
10:30am | Path to Market: Planning Path to Market when you're going all the way yourself
11:00am | Path to Market: Planning Path to Market when you're goin to look to partner
11:30am | Q&A
12:00pm | Next steps, Networking, and Nourishment!

Fees:
General Public | $10
At the Door | $15
Parking Information:
Please park in the self parking areas of the McGovern Campus. Grab a Token at the gate and bring it to the event space. We encourage carpooling and using the TMC shuttles.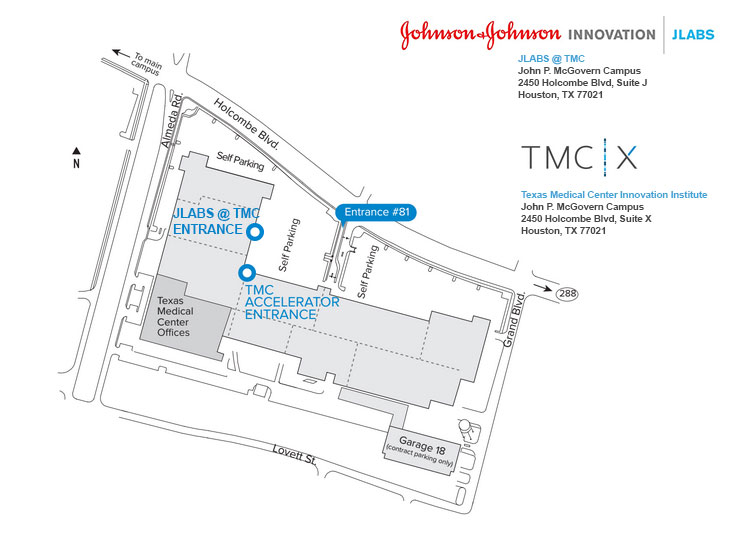 Speakers:
Mike Rea | CEO, IDEA Pharma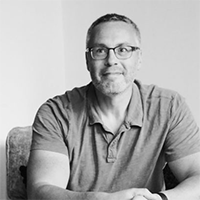 Mike Rea has worked in global pharma strategy for over 25 years, working with the world's top 30 pharmaceutical companies. Regarded as an industry thought leader in innovation, Mike helped lead the strategic direction of over 100 pharmaceutical brands, and created the industry standard annual Pharmaceutical Innovation Index, a ranking
of top 30 pharma by their ability to launch innovation.
Under Mike's guidance, IDEA has supported over 3 in 4 of 'blockbuster contenders' in industry pipelines (cited by FiercePharma), positioned 3 of the top 10 launches of 2016, 3 of the top 5 launches of 2017, and over half of the 50 fastest growing drugs in the 2010-2015 window.
Have questions about IDEA @ JLABS: World Class Innovation, World Class Path-to-Market?
Contact JLABS @ TMC
Save This Event
When & Where

JLABS @ TMC
John P. McGovern Campus
2450 Holcombe Blvd, Suite J
Houston, TX 77021


Friday, April 27, 2018 from 10:00 AM to 12:00 PM (CDT)
Add to my calendar
Organizer
Johnson & Johnson Innovation, JLABS (JLABS) is a global network of open innovation ecosystems, enabling and empowering innovators to create and accelerate the delivery of life-saving, life-enhancing health and wellness solutions to patients around the world. JLABS achieves this by providing the optimal environment for emerging companies to catalyze growth and optimize their research and development by opening them to vital industry connections, delivering entrepreneurial programs and providing a capital-efficient, flexible platform where they can transform the scientific discoveries of today into the breakthrough healthcare solutions of tomorrow. At JLABS we value great ideas and are passionate about removing obstacles to success to help innovators unleash the potential of their early scientific discoveries. JLABS is a no-strings-attached model, which means entrepreneurs are free to develop their science while holding on to their intellectual property. JLABS is open to entrepreneurs across a broad healthcare spectrum including pharmaceutical, medical device, consumer and digital health sectors. The JLABS flagship opened in 2012 in San Diego at Janssen's West Coast Research Center, and since then has grown to eight locations including the Bay Area, Boston & Lowell, MA, Houston, Toronto and a ninth location, New York City, launching in 2018. For more information please visit jlabs.jnjinnovation.com.
IDEA @ JLABS: World Class Innovation, World Class Path-to-Market