Location
Boston University Questrom School of Business
595 Commonwealth Ave
Boston, MA 02215
Refund policy
Refunds up to 7 days before event
Description
**Online ticket sales have closed. A limited number of tickets will be available for day-of purchase. We recommend arriving by 8:30am to purchase a $15 day-of ticket. No cash, credit/debit only.**


Embrace your impact at IDEA 2019!

The annual IDEA Conference is a one-day event for Boston-area students to explore innovation of every kind. Whether it's through technology, social impact, or arts and culture, we empower all students to embrace their passions and use them to create meaningful impact.
From start to finish, attendees will be inspired by world-class innovators, engage with strategies and useful tools for developing new ideas, and connect with resources and people from across Boston University and beyond.
This year, we're thrilled to welcome keynote speaker and "idea acupuncturist" Anjali Kumar (BU LAW), published author and former General Counsel at Warby Parker and Acumen, and former Senior Counsel for Google. Anjali recently co-founded, The Justice Dept; a women-led development and strategy firm, focusing on legal work for female entrepreneurs, executives, talent, and brands in technology, consumer product, entertainment, and fashion.
The IDEA Conference is organized and hosted by Boston University's Innovate@BU initiative and is generously sponsored by Lou Volpe, Questrom'78, Managing Partner, Kodiak Venture Partners.
For questions about accessibility or to request an accommodation ( e.g. ASL Interpreters, Communication Access Realtime Translation (CART); assistive listening devices; hearing or induction loops), please contact wswart@bu.edu. Please submit requests for accommodations as soon as possible, ideally no later than 10 business days prior to the event.*
---

+ IDEA 2019 tickets are open to all current BU students, and a select number of tickets will be available to alumni, non-BU students, and community members. If you're interested in attending, don't hesitate to get your ticket when they go on sale on January 30, 2019!
+ The conference is perfect for students who are eager to explore innovation concepts, learn new skills, and get inspired to create impact in their own way whether it's through enterprise, social impact, or the arts.
+ Attendees will participate in workshops and exercises, including live case studies, group collaboration, and self-reflection.

+ Attendees will have multiple opportunities to learn about and connect with innovation resources and people at BU and in the community.
+ Attendees will leave with an understanding of the innovation process from diverse perspectives, stages, and industries.
+ From live performances to interactive artwork creativity and collaboration will be embedded into your entire day!

---

+ Meals: Breakfast, lunch, and coffee breaks
+ Opportunities to meet world-class innovators and entrepreneurs from a variety of fields and industries.
+ Keynote speech from Anjali Kumar (BU LAW'98), former General Counsel at Warby Parker and Acumen, and Senior Counsel for Google.

+ Specialized workshops to choose from depending on your personal interests

+ Swag from local creators!
---


Anjali Kumar (LAW'98) is an "idea acupuncturist"–she doesn't give black or white answers to businesses or problems. She looks at a set of issues and works on pressure points using unique interventions to help keep the energy flowing into an idea or business.
She was most recently the Founding Chief People Officer and Founding General Counsel at Cheddar, a news network start-up based in Manhattan. Anjali was formerly the Founding Head of Social Innovation and Founding General Counsel at Warby Parker. Prior to joining Warby Parker, Anjali was Founding General Counsel at Acumen and Senior Counsel at Google where she was a commercial and product attorney on areas ranging from Google X to YouTube. While at Google, Anjali curated and hosted the @Google Speaker Series on campus in NYC bringing Googlers from around the globe face-to-face with today's most prominent and innovative thought leaders including Anthony Bourdain, Marcus Samuelsson, Garance Doré, Questlove, and Jacques Pépin.
Anjali recently co-founded, The Justice Dept; a women-led development and strategy firm, focusing on legal work for female entrepreneurs, executives, talent, and brands in technology, consumer product, entertainment, and fashion.
In January 2018, Anjali released her first book Stalking God: My Unorthodox Search For Something To Believe In.
After Anjali's keynote speech, we look forward to a fireside chat and Q&A hosted by Benjamin Brock Johnson, WBUR's Senior Producer of Endless Thread and a Tech Correspondent on Here & Now.
---

*Schedule is subject to change
8:00-9am: Registration and breakfast
9:00-9:30am: Conference Opening
Dean Kenneth Elmore, Boston University

Emcees Archelle Thelamaque (COM'21) and Pablo Ferreyra (ENG'19)
9:30-10:30am: IGNITE Session
Hear inspiration talks from a diverse range of present and recently graduated innovative leaders.
10:30-10:45am: Break
10:45-11:45am: Morning Session (Choose 1)
Where Do Ideas Come From? A conversation with founders from different industries will share the story of how they came up with a new idea.


Idea Validation Workshop (For-profit, Non-profit, and Social impact ideas): Break into tracks facilitated by experts and apply a framework to validate your idea. Facilitators include:


Rushi Ganmukhi (ENG'11), Founder/CEO and Daniel Brownwood, Director of Business Development and Strategy, BOLA AI
11:45am-12:45 pm: Lunch
Two lunch locations: First-floor Atrium and fourth-floor Dining Room.

Pitch your idea during lunch! We'll be hosting a casual Idea Open Mic session on the fourth-floor. Sign-up details coming soon.
12:55-1:55 pm: WORKSHOP 1
1:55-2:05: Break
2:05-3:05 pm: WORKSHOP 2
Workshop offerings will include:
How to Raise Money for Your Nonprofit: Who gives to nonprofits? Who gets the money and how? This informative hands-on workshop will help nonprofit startups understand the terminology of the giving world (foundations, individuals and government) and how to best position themselves to get their piece of the philanthropic pie. Led by Wendy Swart Grossman and Sarah Roxburgh, founder, Veterans Legal Services.

How to Raise Money for Your For-profit: Who funds for-profits? This informative hands-on workshop will help for-profit ventures understand the terminology and different types of funding, including seed funding, angel investors, venture capital, loans, and credit cards. Led by Ian Mashiter (Questrom School of Business), Shena Lohardjo (Questrom'19), and Underscore Venture Capital.

Corporations are Innovators, TOO: Find out how well established companies stay innovative nimble. Learn about how internal innovation is handled and what companies look for in an innovative employee. Led by Molly Mazzaffero, Director of Innovation, Blue Cross Blue Shield and Frank Stoute, Clinical Program Lead, Apellis Pharmaceuticals.

Pitch Perfect: How to Craft an Effective Pitch: How can you get the point of your venture across to someone in 30 seconds? 1 minute? Or 3 minutes? Knowing how to pitch your venture is key to finding others who want to help you make your idea come true. Led by Stuart Paap, Pitch DNA.

3, 2, 1, Lift Off! The Role of Accelerators and Incubators: Come hear how LearnLaunch - the leader in EdTech Innovation; Greentown Labs - the largest cleantech hardware incubator in the US; & Masschallenge one of the largest accelerator programs in the world can help grow your idea from concept to company. All right here in Boston!

Networking Like a Boss: How do you network like a pro? Participants in this workshop will learn the importance of authentic generous engagement along with some classic tricks to improve effectiveness. Led by Ingrid Goldbllom Bloch, Mosaic Careers.

Don't Do This Alone! How to Build a Team: Teams are essential to success in today's workplace, but just pulling people together and calling them a "team" is not enough. Setting clear expectations, establishing roles, and questioning the norms of behavior are all essential for the care and feeding of successful teams. This session will help lay a foundation for what to think about and how to begin the process of team development. Led by Paul Hutchinson, Boston University, Questrom School of Business.

How to Discover and Activate Your Purpose: Did you know that living with more purpose improves outcomes in not only our work and careers but also in our health and lives? Join us as we dispel myths around purpose and passion and reflect on how to lead more purposeful lives and maintain that purpose for the long-haul. Led by Jenna Crawford, BU School of Theology.

Don't Get Sued: Legal Issues for Startups: Whether you're launching a for-profit or nonprofit, from trademark to hiring, learn how to plan for the most important startup legal issues. Led by BU School of Law Startup Clinic. Led by Jim Wheaton, Director, BU Law Clinics.

The Artist as Entrepreneur: Using the arts and creativity as an entry point for innovation/entrepreneurship, artists will have a chance to workshop their ventures from the Creative Mindset perspective. Led by Anais Azul and Jen Guillimen.

Building a Start-up Website: Stop wasting time! Bridge the gap between entrepreneurs and web developers. Participants will leave the workshop with a checklist what to ask themselves prior to meeting with a website designer so you can maximize your effectiveness. Led by Chris Ackerman (Questrom'19) and Ziba Cranmer, BU Spark!.

Dorm Room Start-up: Leveraging Resources at BU: From funding, design, skill-building, and mentoring hear from students who have navigated BU's entrepreneurial and innovation resources to launch an idea. Led by Peter Marton, Questrom School of Business and Pablo Ferreyra (ENG'19), CEO/Founder, Verto.

Campus Design Thinking Challenge: Case Study with Free Feminine Product Initiative: Want to learn about the design thinking process and apply it right away to a pressing BU University challenge?! Join this hands-on workshop to brainstorm innovative ideas to get a campus initiative that provides free feminine hygiene products in all student bathrooms launched. We need your brilliant suggestions!

Entrepreneurship and the International Student: Join student entrepreneurs and immigration attorney Elizabeth Goss for an informative session about being an international student with the goal of launching a venture in the United States.

The Future of Money: Opportunities in Blockchain Technology: Money changes societies and societies change money. The Internet has made money digital and mobile, and Blockchain intends to make money programmable. Join us and discover how this will fundamentally transform the future economies, affect your own career, and make a positive impact on people's lives. Led by Jennifer Jiang, co-founder and CEO, BlockTEST.
3:10-4: 10 pm:

Keynote Speaker - Anjali Kumar, Author and Idea Acupuncturist

4:10-5pm:

Closing Reception
Connect with your peers from across BU and community partners to continue taking your idea to the next level!
---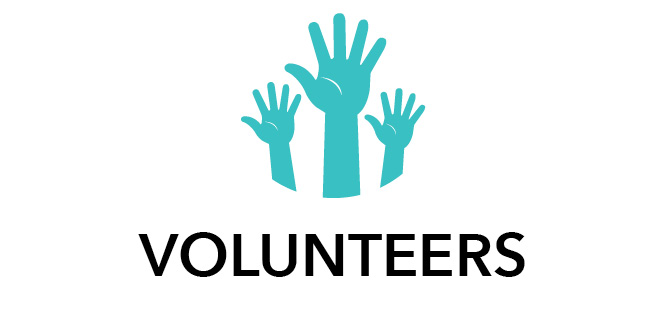 Interested in volunteering to make the IDEA Conference a success? Great! We're looking for outgoing and engaging students to volunteer for half-day shifts; the other half is yours to attend the conference on us! Sign-up here to volunteer.
*Please note: Volunteers are required to attend mandatory training on Saturday, February 23rd at 10:30am.
---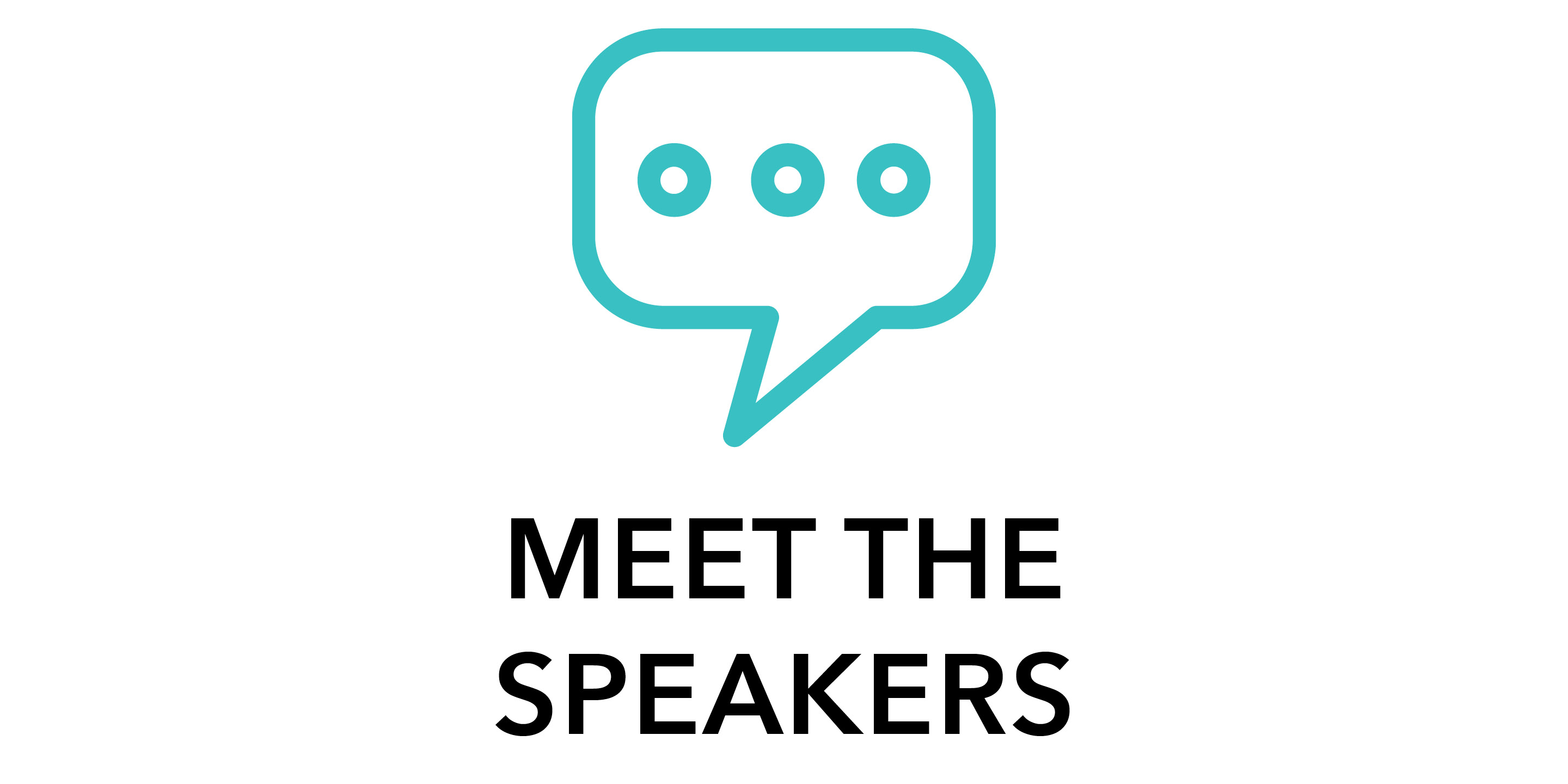 *Check back soon to learn more about the speakers!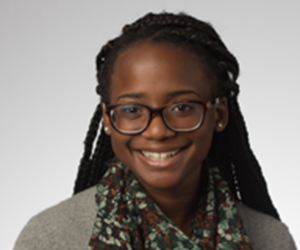 Archelle Thelemaque (COM'21, DJ, WTBU) - Archelle is a sophomore in the College of Communication studying public relations and political science from Kennesaw, GA. At BU, Archelle serves as the Director of Communication for the Boston University student government, works as a DJ the WTBU radio station, and performs public relations for Charcoal magazine. She is also a Howard Thurman Center ambassador where she founded the Mid-Night Jams listening program. Archelle is passionate about improving music representation for artists of color and uses her radio show as a platform to advocate for underground musicians while also speaking on POC and women's issues. In her free time, Archelle enjoys running and making original playlists.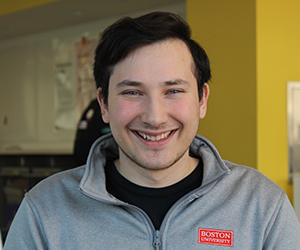 Pablo Ferreyra (ENG'19, Founder/CEO, VERTO) - Born in Buenos Aires, Argentina to a long line of tech entrepreneurs, Pablo has always been passionate about co-creating products with the users they aim to serve—meeting and interviewing hundreds of people along the way. At Boston University, Pablo was recognized as a Trustee Scholar, appointed to the Student Leadership Council, and is the founder, CEO of VERTO which was awarded "Student Favorite Venture". When Pablo is not working, you can find him volunteering at Boston University's Innovation Lab (BUild) where he advises and promotes other student-founder startups.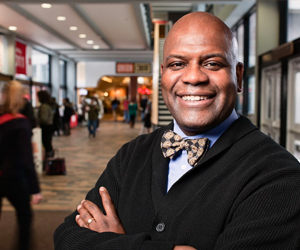 Kenneth Elmore, As Associate Provost and Dean of Students, Kenneth Elmore coordinates University efforts to provide a safe environment, where students can find their way within a vibrant academic community. He additionally works with the President and Provost to raise philanthropic support for undergraduate student scholarships, and shares leadership and management of projects associated with student-focused facilities, physical infrastructure, and capital projects.
Kenn's duties as Dean of Students include advising student organizations, planning ways to acclimate students to the University, setting and regulating standards, offering academic support, helping students navigate career goals, making certain the University experience is accessible, and creating a vibrant and welcoming living-learning environment. The offices reporting to Kenn—the Community Service Center, Disability Services, Howard Thurman Center, Judicial Affairs, Orientation, Residence Life, Student Activities—respond to student concerns, help students solve their problems, and help students build communities.
Appointed in 2003, Kenn has more than 25 years of administrative experience in higher education. Prior to his appointment, he managed orientation programs, campus activities, and residence operations at Boston University. He has also practiced law within the Boston area. Kenn earned his AB in Psychology from Brown University; a Master of Education in Policy, Planning & Administration from Boston University; and, a JD from New England Law.
Chris Ackerman (CAS'19, Questrom'19) is an experienced project manager, having worked in the microsatellite, financial technology, and non-profit worlds. His passion, dedication to empirical, data-drive research, and proficiency across technology platforms provide him an unparalleled perspective for business and technology development. Currently the Director of Innovation at the Institute of Ethics, Chris combines his love for technology and business with his passion to leave a lasting impact on this world.
Anaís Azul (CFA'17) Peruvian-born, California-grown, Boston-based first generation immigrant Anaís Azul (she/they) is a composer, performer, educator, and creative collaborator. Azul has been commissioned to compose and arrange for orchestras, chamber ensembles, theaters, dancers, and hip-hop artists nationwide. Notably, they are the recipient of the Kennedy Center American College Theater Festival award for Outstanding Composition and Sound Design for Displaced: A response to Qurban (Boston Conservatory at Berklee). Currently, Azul is researching the connection between music and care through the Arts|Lab Fellowship (2018-19) at Boston Medical Center. Anaís believes music is a tool for communication, empowerment, and finding common ground amidst war and hate. More info at anaisazul.com
Ines Andrade (CFA'18, Founder and Director, Bendada Music Festival) - Portuguese pianist Inês Andrade is an avid performer as a soloist and chamber musician, having presented recitals throughout Europe and in the United States. Recent engagements include performances at Carnegie Hall's Weill Recital Hall, Boston Conservatory Theater, Centre Le Phénix (Switzerland), Centro Cultural de Belém (Portugal) and Alexander Girardi Hall (Italy). She has been praised for her "lyricism and wonderful musicianship," as well as her "excellent technique and elaborate touch" (Diário de Notícias), after her performance of Grieg's Piano Concerto with the Lisbon Sinfonietta Orchestra. She has also appeared as a soloist with the NYU Symphony Orchestra, the ArtQuest Orchestra, the ESML Symphony Orchestra, and the Lisbon National Conservatory Orchestra, among others. A passionate chamber musician, Inês is a prizewinner of the Portuguese Young Musicians Prize, in duo with violinist Tamila Kharambura. She is the co-founder of the Virtuoso Soloists of New York and the Duo Pianíssimo.
Inês Andrade holds a Bachelor of Music and Master's degrees in Piano Performance and Pedagogy from Escola Superior de Música de Lisboa (Lisbon, Portugal). She moved to the United States in 2011 and continued her musical studies at New York University. Inês graduated last May with a Doctor of Musical Arts degree from Boston University, where she studied with Pavel Nersessian (piano) and David Kopp (music theory) and worked as a Teaching Assistant for the piano and music theory departments. She was distinguished by the Boston University Women's Council and invited to join the National Music Honor Society Pi Kappa Lambda.
Inês enjoys a busy schedule teaching piano and music theory, performing, and collaborating with singers and instrumentalists in the Boston area. Her upcoming projects include a tour of China in August 2019 and a commercial recording of António Fragoso's complete chamber music works. Inês is the founder and Artistic Director of the Bendada Music Festival, a youth music festival in Portugal.
Ingrid Goldbloom Bloch is a certified career counselor and coach with 20+ years of combined experience in marketing/advertising (start-ups to Fortune 500 companies), counseling and creative thought. Through her business, Mosaic Careers, Ingrid has helped 100s of people transform their lives and careers, and expand their businesses using Design Thinking principles.
Ingrid is not your typical career coach. In addition to more traditional career tools, she leverages her training in innovation, design thinking and systematic inquiry when helping clients think creatively about their options. She is an internationally recognized artist with a specialty for giving new life to recycled/upcycled/everyday items. Her ability to transform objects into something entirely new is the same process she uses when coaching clients on ways to reinvigorate their careers.
Ingrid received Advanced Graduate Training in Career Development from the John F. Kennedy School, Advanced Training in Structural Consulting from Robert Fritz, Inc., A Masters Degree in Counseling Psychology from Lesley University, and a dual degree in Communication Arts and Psychology from the University of Wisconsin – Madison
Michael Farid (CEO/Co-founder, Spyce) - As CEO, Michael leads Spyce's vision and business strategy in identifying original ways to further culinary expectations with technology. As the engineering and operations lead, Michael works with the technical and culinary teams to drive the company's mission of increasing accessibility to delicious and wholesome food. Of Egyptian descent and raised in Dubai, Michael came to the U.S. at 18 years old to study at MIT. He has always loved inventing - from building a self-balancing bicycle to designing a segway electric skateboard, the latter of which won the university's mechanical engineering design innovation award. Michael also worked as a design engineer at Space-X. While earning his master's degree, Michael was no longer offered a student meal plan, forcing him to try cooking for the first time. While his attempts completely floundered, his innate entrepreneurial nature made him interested in learning more about food production and efficiency. His engineering background, coupled with MIT's network of student-founded startups, allowed him to experiment with the idea of increasing efficiency in food systems through advanced robotics. Michael's vision of a stir-fry robot, today Spyce's robotic kitchen, was the perfect way of aligning his personal cooking dilemma with his entrepreneurial spirit.
Rushi Ganmuhki (ENG'11,'14) has over 5 years experience in the fields of AI and Natural Language Processing. He has spent time working at the MIT CSAIL Lab on projects in this area for DARPA and the FDA. Previously, he graduated with a BS and MEng from Boston University. Most recently Rushi founded Bola AI with the goal of creating AI-voice assistants to aide Healthcare professionals.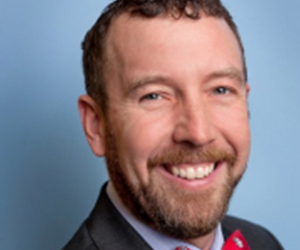 Dr. Paul J. Hutchinson is a Senior Lecturer at Boston University Questrom School of Business teaching in both the undergraduate and MBA programs. Hutch has worked with over 50,000 participants in teambuilding and leadership programs since he began practicing experiential education in 1996. Hutch's recent professional work has focused on utilizing emerging technologies to enhance experiential learning, from GPS-based urban adventures to virtual teambuilding on-line.
Ben Brock Johnson is a senior producer at WBUR, where he co-hosts the podcast Endless Thread and serves as a tech correspondent for Here and Now. Ben also helps to guide strategic and editorial initiatives across WBUR's iLab, and has served as a guest host for programs like On Point.
Rebecca Love (BU CAS) is an experienced entrepreneur and is the co-founder and principal of Hire Nurses, a US based nursing community and recruitment firm. She has also had hands on clinical experience as a nurse practitioner and health consultant and is responsible for establishing Ryalto in the US through building an engaged healthcare community.
Dielle Lundberg (SPH'19, they/them/theirs pronouns) is the co-founder of Make Fashion Clean (MFC), a non-profit social enterprise. MFC is on a mission to stop denim dumping in the USA and Ghana by upcycling jeans into Blue Circle Gifts. Every year, Americans consume more than 450 million pairs of denim jeans. This is a problem because up to 80% of post-consumer clothes make their way into the landfill or the incinerator. These garments leach chemicals into the water, release greenhouse gases into the air, and are disproportionally sent to landfills in Africa. Blue Circle Gifts by MFC works to keep denim out of landfills by transforming jeans from the back of your closet into tote bags, backpacks, and accessories that you can love all over again. MFC also works with its upcycling partner in Ghana, the MFI Foundation, to support skills training and employment for artisans who have lost jobs as a result of the global secondhand clothing trade.
Through collaboration and circular relationships, MFC is working to upcycle 2000 pairs of jeans in the next year. The MFC/MFI project began in 2017 when Matilda Lartey, a Ghanaian artisan and activist, co-founded the MFI Foundation to create employment for persons with disabilities in her community. MFC was co-founded next with Dr. Julia DeVoy, a professor of social impact and human-centric design at Boston College, and Sarah Bibbey, a social worker and qualitative researcher. Learn more about how you can contribute to MFC at makefashionclean.org.
At Boston University, Dielle is a graduate student in the MPH program at the School of Public Health. There, they research substance use disparities with a focus on LGBTQ+ populations. In their free time, they write fiction.
Marion McNabb (SPH'13), DrPH, MPH is the CEO and Co-Founder of the Cannabis Community Care and Research Network (C3RN), a Massachusetts-based cannabis research company aiming to improve the evidence-base related to medical cannabis therapies. C3RN runs a virtual cannabis center of excellence, leveraging digital technologies to improve collaboration and research partnerships between the academic, clinical, and cannabis communities. C3RN, with UMass Dartmouth, is leading a two-year open cannabis consumer and patient research study to assess the impact on health, social, and economic outcomes. In March 2019, C3RN will launch an open Cannabis Veterans and Veterans Family member research study with partners UMass Dartmouth and Veterans Alternative Healing (VAH). C3RN and VAH will co-host an event series in 2019 focused on science, education, and breaking cannabis stigma in Massachusetts through community engagement. C3RN is an approved qualified training vendor for the Massachusetts Cannabis Control Commission's social equity training program.
Dr. McNabb holds over 15 years of global public health field experience implementing and evaluating sexual reproductive health and rights and technology-focused programs mainly in many African countries, Vietnam, and Haiti. Most recently, Marion consulted with UNICEF New York to draft a Global Approach for Digital Health for over 130 countries and consulted with HealthEnabled, a global digital health consulting firm, advising the Ugandan and South African Ministry of Health on the use of digital tools to eliminate mother to child transmission of HIV. Prior, Dr. McNabb was a Senior Digital Health at Pathfinder International, where she led the development of a digital health global strategy, designed SMS-based behavior-change programs and clinical case management mobile applications and referral systems in Haiti, Nigeria, Mozambique, Kenya, Tanzania, Ethiopia, Vietnam, and other low-income settings. Dr. McNabb holds a Bachelor of Arts (BA) from St. Louis University in African and African American Studies, a Master's in Public Health (MPH) from Johns Hopkins Bloomberg School of Public Health, and a Doctorate in Public Health (DrPH) from Boston University School of Public Health.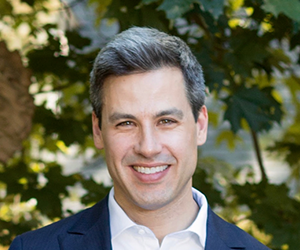 Stuart Paap, Founder, Pitch DNA - Stuart helps startups, entrepreneurs, and business owners perfect their pitches, presentations, and speeches. He regularly leads workshops for universities, incubators, and tech companies, including Masschallenge, the MIT Enterprise Forum, McGill's X-1 Accelerator, Northeastern's RISE, the Brandeis SPARK Program, the Tufts 100K New Ventures Competition and more. He was recently featured in the Boston Globe and has been profiled in both U.S. News, and World Report and WeWork's Creator Magazine. He writes a monthly column on effective communication for his subscribers at PitchDNA.com // Twitter @stuartpitch // Instagram @pitchdna
Ellice Patterson (Questrom'17) is the founder and director of Abilities Dance, a Boston-based nonprofit that welcomes dancers of all mental and physical abilities. The concept started 7 years ago when she had a spinal operation that left her relearning how to dance. In the process, she attended Urbanity Summer Intensive and Bates Dance Festival. Outside of Abilities Dance's shows, her choreography has appeared in Bates Dance Festival, Third Life Choreographer Series, Green St. Studio's SEEDS showcase, Green St. Studio's Garage Festival, Boston Contemporary Dance Festival, and The Series: Vol IV at the Alvin Ailey Theatre. She has been in residency with OnStage Dance Company. She also earned her Bachelors of Arts in Biological Sciences from Wellesley College and her Masters of Science in Management Studies from Boston University Questrom School of Business. Her work in Abilities is modern focused with an adaptive twist so that dance is accessible to all.
Glenn Robertelli is a global-thinking business strategist, innovator and entrepreneur. He is passionate about building high-performance businesses and teams using lean startup methodologies. Glenn is the founder and CEO of Intelligen LLC and Intelligen (Asia-Pacific) Ltd, the makers of ViewGuard® & GearGuard® products. ViewGuard® has quickly become the preferred optical technology by end-users and manufacturers, who embed ViewGuard® technologies into their mobile devices. Rapid prototyping and rapid product development has allowed Intelligen to introduce over 12 innovative product lines since the firm's establishment in 2006. Glenn is also a co-founder and the Chief Operating Officer (COO) at Admetsys, a unique biotechnology company that was formed to explore the next generation of diabetes treatment technology: patient-adaptive learning algorithms, coupled with counterbalancing medication delivery. In acknowledgement of Glenn's accomplishments, Glenn has been selected as the Entrepreneur of the Year by Entrepreneur Media and The UPS Store, and has been selected as a Top 10 Global Entrepreneur by AskMen's Magazine. Prior to his current endeavors, Glenn worked extensively throughout Johnson & Johnson and was a graduate of their distinguished Leadership Development Program. Glenn has a background in consumer and medical device marketing, product development, strategy and technology at Johnson & Johnson Vision Care Japan, Johnson & Johnson Consumer Asia-Pacific, McNeil Nutritionals, Ortho-Clinical Diagnostics and Johnson & Johnson Corporate Headquarters. Glenn holds an MBA in Marketing, Strategy and Finance from New York University's Stern School of Business and a BA in Asian Studies and Japanese Language & Literature from the University of Michigan, Ann Arbor. Glenn is also a graduate of Stanford University's Inter-University Center in Yokohama, Japan.
Sarah Roxburgh directs Veterans Legal Services' (VLS) operations. She has served in that role since 2010. Prior to that, she was a staff attorney at the organization. Sarah specializes in raising the necessary resources to build capacity, recruiting and retaining volunteers, managing and growing the VLS board of directors, committees, and staff, and developing and implementing systems to scale with VLS's growth. Since 2010, Sarah has helped quadruple VLS's budget, leading to significant program growth. She has actively participated in several non-profit capacity-building initiatives, including those through Social Innovation Forum (2014), Nonprofit Learning Institute (2016), and Social Venture Partners Boston (2018). Sarah received her B.A. from Northeastern University and her J.D. from New England Law | Boston. Upon graduation, she received the New England Law | Boston Dean Timothy J. Cronin, Jr. Memorial Award for the graduate with the most outstanding contribution to public service. Sarah lives in Boston with her dog, Wally, and is a dedicated yogi. She and her prior dog, Herman, have volunteered with Boston Children's Hospital through their therapy dog visitation program. Sarah has also volunteered with Christopher's Haven, an organization providing temporary housing and support for families whose minor children are receiving cancer treatment in Boston.
Mike Stone (ENG'11) is a very bad engineer. While an undergraduate at BU he got caught up in the wrong crowd - designers, artists, entrepreneurs, community builders, and the like. Since then he's been finding new ways to muck up his engineering work with human-centered approaches to products, projects, community building, warehouse renovation, and experiential pop-ups. His LinkedIn bio, written in 2013, suggests that he likes to swing hammers, which remains true. He is a partner at Cofab Design, a hardware product development studio with a strong manufacturing flavor, and helps shepherd both startups and manufacturers through the development process. He is a co-founder of Brick Coworkshop, a collaborative industrial work environment that provides event programming and educational opportunities to the community. He is also part of the leadership at AF, a national event and retail platform featuring some of the best lifestyle brands from around the world. He is a part of the 2018 BusinessWest 40under40 class (likely, in his opinion, due to a clerical error) and sits on the Springfield Advisory Board for Greentown Learn, the nonprofit spinout of Greentown Labs. He has a secret history as a musician and once drove from Massachusetts to Indiana and back in a 32-hour cannonball run.
Muhammad H. Zaman is Howard Hughes Medical Institute Professor of Biomedical Engineering and International Health at Boston University. Prof. Zaman's current research is focused on three areas namely using quantitative tools to understand tumor metastasis, developing robust technologies for high-value healthcare problems in the developing world, particularly in the area of maternal and child health and working on health and innovation policy issues in developing nations. Technologies developed by Prof. Zaman are in various stages of implementation in several countries. In 2013, Scientific American named a technology from Zaman lab, PharmaChk, among the 10 technologies that will change the world.
He has won numerous awards for his research and teaching from IEEE, FEBS, American Society for Engineering Education, USAID, The US National Academy of Sciences, The University of Texas System, Boston University and other national and international organizations. Most recently, he was named Howard Hughes Professor by the Howard Hughes Medical Institute and was elected as a Fellow of American Institute of Biological and Medical Engineering.
In addition to his research, Prof. Zaman is actively engaged in bringing quality engineering education in several developing nations. He is currently involved in setting up biomedical engineering departments at universities in Kenya, Zambia, Uganda and Ethiopia. He is co-Director of the UN Africa Biomedical Initiative. He is a regular contributor on issues of drug quality control and global health for the Project Syndicate (his columns have appeared in newspapers in more than 20 countries), Huffington Post and writes a weekly column on innovation in health and education for leading Pakistan daily, Express Tribune which is part of the International New York Times group.
Brian Zitin (Questrom'17) is the co-founder and CEO of Reggora, a real estate technology company that is streamlining the home appraisal process. Brian started Reggora in his dorm room with his college roommate during his senior year at BU in 2016 where they algorithmically sourced real estate investment deals. After graduating in 2017 he pivoted to the residential home appraisal place and went on to raise over $4M in venture capital signing some of the largest mortgage lenders in MA to the Reggora Platform.
---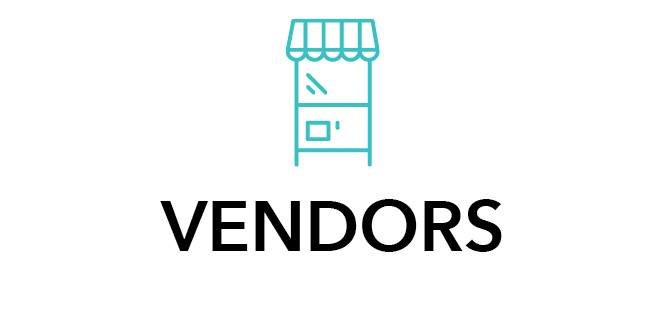 Meet the amazing small businesses and creators that are helping us make the conference incredible!
Sophia Flissler (COM'22): Sophia started @stickersbysophia in December of 2017 as a way to learn more about graphic design. What started as a fun hobby slowly progressed into a business as friends and family members were requesting sticker for their college or organizations. Sophia has over 500 designs, reaching over 2,000 people around the world. For custom sticker requests or general questions reach out at stickersbysophia@gmail.com or @stickersbysophia on Instagram!

Shanachie Studios is a New England-based studio that strongly believes in the preservation of all stories, and strives to document the voice and legacy of individuals, families and communities through the visuals lens of film and photography.

AJA Design, Angela Sun (CFA'20), Jiayi Ma (CFA'20), & Angie Wijaya (CFA'20): AJA is a student-led design studio that hopes to foster the design community at Boston University through real life experience. Currently made up of three junior graphic students, Angela, Angie, and Jiayi, from all backgrounds, AJA Design is excited about projects that focus on entrepreneurship and design and nurturing the importance of graphic design within the Boston community.