Description
Pitch Sessions, Manuscript Evlauations, Book and Cover Design Consultations, Marketing Consultations, and Lunches with Presenters are available ONLY with a paid conference registration.

Thursday, May 1
12:00 Registration Opens

2:00 – 4:00 Crafting Killer Query Letters
Jennifer Sander
Paul S. Levine
Nephele Tempest
Pooja Menon
Moderator: Merilee Marsh

5:00 – 7:00 Meet the Presenters No-host Reception

7:00 – 8:00 Author Reading at Rediscovered Books – Ciji Ware


Friday, May 2
7:30 AM Soft yoga and stretching - Emily Nielsen, AFAA Certified Personal Trainer
8:00 AM Registration Opens

9:00 – 10:00 Opening Session
Doug Copsey, Alan Heathcock, and Terri Schorzman
10:15 – 11:30 Session 1 Agents Panel
How to go from Fingers on the Keyboard to Dollars in the Bank
Paul S. Levine
Nephele Tempest
Pooja Menon

11:45 – 1:15 Lunch with a presenter or on your own

1:15 – 2:15 Session 1 Self-Publishing 101 – AK Turner
Session 2 Fact vs. Fiction; Getting it Right Even if You Make it Up - Ciji Ware

2:30 – 3:30 Session 1 Could Hemingway Get a Book Deal in Our Time" - Jennifer Sander
Session 2 Speak, Memory!..On Second Thought, Shut Up! - Ron Powers
One on One Agents, Editors, or Christy Hovey

3:45 – 4:45 Session 1 Maximizing Book Sales – Joanne Pence
Session 2 Writing for the Young Adult/New Adult Market – Sarah Tregay
One on One Agents, Editors, or Christy Hovey

5:00 – 6:00 Open Mic Moderator: Merilee Marsh

7:00 - 8:00 Author Reading – Daniel Orozco

Saturday, May 3
7:30 AM Soft yoga and stretcheing - Emily Nielsen, AFAA Certified Peronal Fitness Trainer
8:00 AM Registration Opens

9:00 – 10:15 Session 1 Editor Panel – Working the Words and More Elizabeth Day and Stacy Ennis
Moderator: A.K. Turner
Session 2 C is for CONFLICT…The Engine That Drives the Plot – Ciji Ware

10:30 – 11:30 Session 1 Humor: Easier Said Than Written – AK Turner
Session 2 Increase Your Income and Your Skills Writing for Magazines
Kitty Fleischman
Karleen Andreson
Cheryl Richard
Moderater: Christy Hovey
Session 3 First Impressions: The Importance of Cover & Book Design
Sarah Tregay

11:30 – 1:00 Lunch with a presenter or on your own

1:00 – 2:00 Session 1 Marketing Your Book and Yourself - Christy Hovey
Session 2 Form & Structure – How Long Is A Short Story? – Daniel Orozco
2:15 – 3:15 Session 1 Advanced Self-Publishing – Joanne Pence
Session 2 Telling Stories in Pictures
Clay Morgan, Steve Kirwan, and Mitchell Wieland
One on One Agents, Edtitors, Christy Hovey, or Sarah Tregay

3:30 – 4:30 Session 1 Powerful Proposals: How to Write a Successful Non-fiction Book Proposal - Jennifer Basye Sander and Elaine Ambrose
Session 2 Screenwriting Tools for Novelists - Mitch Wieland
One on One Agents, Editors, Christy Hovey, or Sarah Tregary
6:00 – 10:00 Awards Banquet with Keynote Speaker Ron Powers
Rendezvous 2014 Speakers & Presenters


Ron Powers
Winner of the Pulitzer Prize, author Ron Powers has agreed to be one of our keynote presenters. Known as the "second most famous author from Hannibal, Missouri, he is perhaps best known for his two definitive biographies of Mark Twain, Dangerous Water and Mark Twain, A Life. He also co-authored the popular World War II story of Iwo Jima, Flags of Our Fathers, which was made into a movie by Clint Eastwood.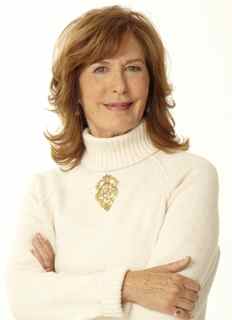 Ciji Ware
Ciji Ware is a New York Times and USA Today bestselling novelist, an Emmy-award-winning television producer, reporter, writer, lecturer--and for two decades worked as an on-air commentator for ABC, PBS, and all three major networks in Los Angeles, covering a wide range of topics in the areas of health, consumer and lifestyle subjects. She is also a print journalist (AARP Magazine, Travel & Leisure, New West), and the author of six historical novels, two contemporary works of fiction, as well as the nonfiction books Joint Custody: Making Shared Parenting Work, and Rightsizing Your Life –the latter selected by the Wall Street Journal as one of the "Top 5 Books on Retirement" for 2007. Her fiction has won the Dorothy Parker Award of Excellence, a Golden Quill, Best Biographical HIstorical Novel Award from Romantic Times magazine. Her most recent historical novel, A Race to Splendor, was short-listed for the prestigious WILLA (Cather) Literary Award in 2012. Ware is the first woman graduate of Harvard College to serve as president of the Harvard Alumni Association/Worldwide. She lives in the San Francisco Bay Area and is the daughter of Harlan Ware, a well-known mid-century novelist who also wrote the radio classic "One Man's Family" for fourteen of its twenty-seven years on the air. Her grandfather and two uncles were also professional writers and she is a descendant of William Ware (author of Zenobia, 1898) and Henry Ware (author of various books on religion in the early nineteenth century). "Writing," Ware says, "turned out to be the Ware family business."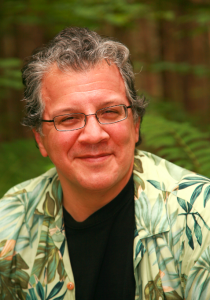 Daniel Orozco

Daniel Orozco is the author of Orientation and Other Stories (Faber and Faber). His work has appeared in the Best American Essays, Best American Short Stories, Best American Mystery Stories and Pushcart Prize anthologies. He is the recipient of a National Endowment for the Arts fellowship and a Whiting Writers Award. Currently, he teaches in the Creative Writing Program at the University of Idaho.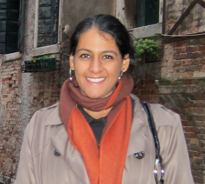 Pooja Menon

As a relatively new agent, Pooja is looking to build her client list and is eager for submissions by debut novelists and veteran writers. As an agent for Kimberley Cameron & Associates, she represents fiction and non-fiction for both Adult and YA markets, and is searching for writing that has an easy flow, timely pacing, unique perspectives, and strong voices. In Adult fiction, she is looking for
upmarket women's fiction, literary/commercial fiction, thrillers, mysteries/suspense, historical and
multi-cultural fiction. In YA, she is looking for strong voice-driven contemporary fiction (from the
light/romantic variety to fiction dealing with darker themes and subjects), horror, mysteries/thrillers
with psychological twists, fantasy, historicals–all of which need to be uniquely spun, fresh, with voices that are strong and multi-layered. She's also looking for multi-cultural fiction that is either set abroad or is set in the US with characters from a different culture or background.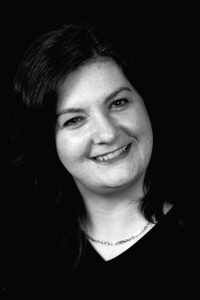 Nephele Tempest

Nephele Tempest joined The Knight Agency in January, 2005, opening the Los Angeles office. As an agent, she works with a number of talented writers, assisting them to hone their skills and build their careers. In addition, she spends time developing the agency's Hollywood film and multi-media contacts. Nephele comes from a diverse publishing and finance background, having worked in the editorial department at Simon and Schuster, as a financial advisor, in the marketing and communications departments of several major New York investment firms, and as a freelance writer. Her experiences in sales, marketing, and writing provide her with insights into multiple aspects of the publishing industry.
Nephele belongs to the Association of Authors' Representatives (AAR) and Romance Writers of America (RWA). She continues to actively build her client list, and is currently seeking works in the following genres: literary/commercial fiction, women's fiction, fantasy, science fiction, romantic suspense, paranormal romance, historical romance, contemporary romance, historical fiction, young adult and middle grade fiction.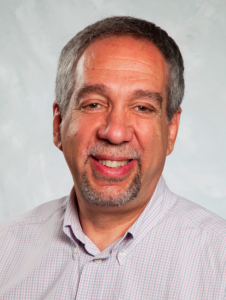 Paul S. Levine

Mr. Levine has practiced entertainment law for over 31 years, specializing in the representation of writers, producers, actors, directors, composers, musicians, artists, authors, photographers, galleries, publishers, developers, production companies and theatre companies in the fields of
motion pictures, television, interactive multimedia, live stage, recorded music, concerts, the visual arts, publishing, and advertising. In 1996, Mr. Levine opened the Paul S. Levine Literary Agency, specializing in the representation of book authors and the sale of motion picture and television rights in and to books. Since starting his literary agency, Mr. Levine has sold over 100 fiction and non-fiction books to at least 30 different publishers and has had many books developed as movies-for-television and feature films.
Elizabeth Day
An award-winning editor, Elizabeth Day spent five years with "Teach For America" and earned her master's degree from DePaul University before co-founding a publishing house, working with successful authors like Kaya McLaren and Jordan Sonnenblick. Winner of awards from the Northwest Book Publishers Association, she's now an independent editor at Blue Root Editing.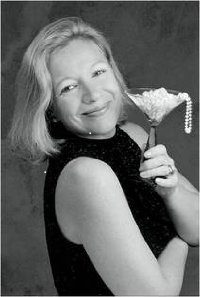 Jennifer Basye Sander
Jennifer Basye Sander is an author and book packager of more than 50 titles on topics as varied as The Complete Idiot's Guide to Getting Published (over 100,000 copies sold, now in a fourth revised edition) to The Martini Diet, and many more in between. A former editor for Random House, she runs weekend writing retreats in Lake Tahoe, Write By The Lake (www.writebythelake.com), and in Washington's Skagit Valley, Write At The Farm (www.writeatthefarm.com) and teaches at the UC Davis Extension Arts and Humanities Creative Writing Program.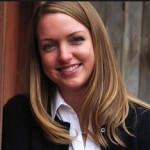 Stacy Ennis
Stacy Ennis is a book and magazine editor, writer, book coach, and speaker, as well as the author of
The Editor's Eye: A Practical Guide to Transforming Your Book from Good to Great. Stacy was the founding
managing editor of a lifestyle magazine and later became the executive editor of Healthy Living Made Simple,
a Sam's Club magazine that reaches over 8 million readers. Her role at the publication involved writing
around 50 percent of the magazine's content, including a cover feature on Oprah Winfrey and Deepak Chopra.
She now works with a wide range of clients, from celebrities and corporate clients to independent authors
and small book presses and also ghostwrites magazine articles, web content, and books, often reaching
national and international audiences.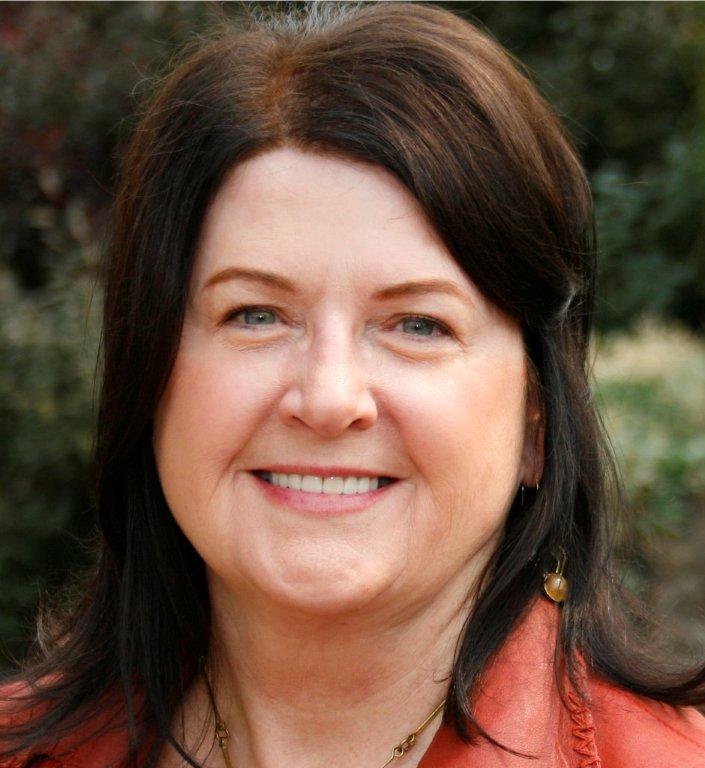 Elaine Ambrose
Elaine Ambrose is a writer, publisher, and blogger. She is an author of nine books
including the national bestseller Menopause Sucks. Elaine's blog, "Midlife Cabernet"
is published on several websites including BlogHer and Project Eve. She is the owner
of Mill Park Publishing which recently won the Independent Publisher Book Award. Elaine will have two books published in 2014, a memoir titled Killing the Gift Horse and a humorous collections of essays titled Midlife Cabernet.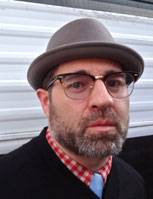 Alan Heathcock
Alan Heathcock's fiction has been published in many of America's top magazines and journals. Volt, a collection of stories, was a "Best Book 2011″ selection from numerous newspapers and magazines, including GQ, Publishers Weekly, Salon, the Chicago Tribune, and Cleveland Plain Dealer, was named as a New York Times Editors' Choice, selected as a Barnes and Noble Best Book of the Month, as well as a finalist for the Barnes and Noble Discover Prize. Heathcock has won a Whiting Award, the GLCA New Writers Award, a National Magazine Award, has been awarded fellowships from the National Endowment for the Arts, the Sewanee Writers' Conference, the Bread Loaf Writers' Conference, and is currently a Literature Fellow for the state of Idaho. A Native of Chicago, he teaches fiction writing at Boise State University.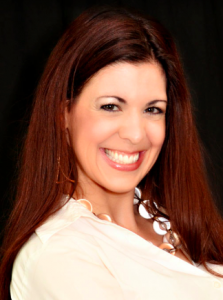 Christy Hovey
Christy writes for The Urban Liaison magazine and is the Idaho coordinator for National Novel Writing Month. Her first book, Finding Joy in the Midst of Autism is set to release February 2014. As a ghostwriter she has written over a thousand blog posts, press releases, and book blurbs. She owns several businesses and one of her companies, My Social Media Ghost, teaches authors how to effectively build their brand and platform via social media.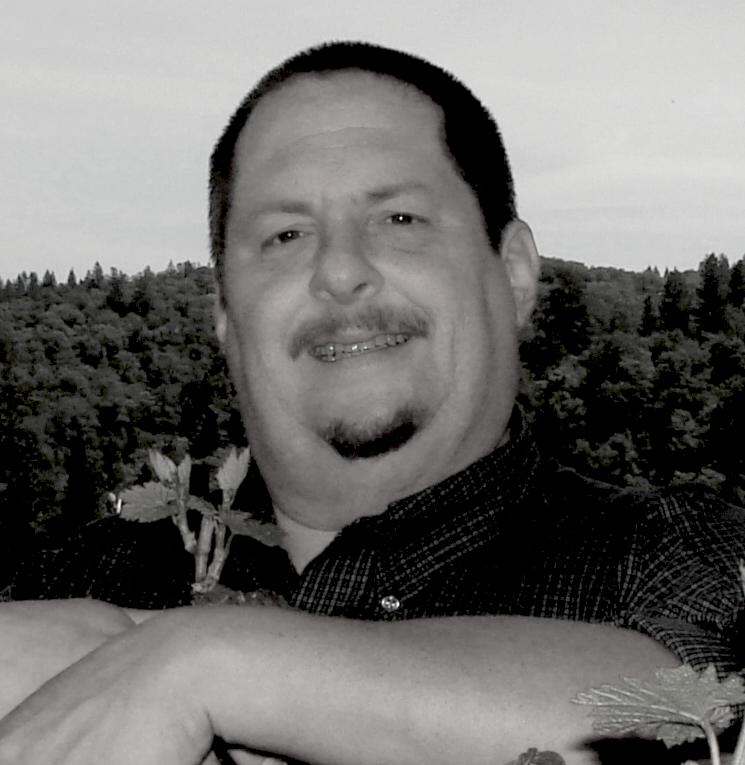 Steven Kirwan
Steven Kirwan is the Executive Director of the American Screenwriters Association, and a screenwriter himself. Steven spent his early career selling electronic components, and following his entrepreneurial spirit, startedan IT support business, and currently provides IT support for small office/home office clients in the greater Boise, ID region. He also runs a flourishing Internet Marketing consultancy helping clients develop and implement social marketing strategies. His love for writing began at a young age. A prolifoc writer of traditional styled poetry and fantasy-adventure short stories, he found that writing a novel was "just plain too slow,", and wrote his first full length fiction as a screenplay. "Hard Drive" is currently in production, Additional screenplays include "Outside In," Short Time," and "Faster Than You." American Screenwriters Association, once the preeminent organization for emerging screenwriters, is flourishing under Steven's guidance and direction. After its dissolution in 2008, it is back on track to re-emerge as the ultimate Screenwriter's Association and resource community.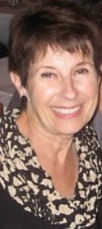 Merilee Marsh

Merilee Marsh began her professional writing career as a radio station copywriter after
graduating from college in upstate New York. Subsequently, with a Master's degree in English
from Mills College in California, Merilee founded and ran an advertising agency. She has worked
as a public relations director, getting publicity for her clients in publications such as
The New York Times and The Los Angeles Times. Writing projects have included scripts for
webinars, articles for trade publications and encyclopedias, book reviews, newspaper columns,
advertising scripts, brochure copy, and broadcast commercials. She recently completed writing
three years of Weekly Marketing Tips for Attorneys and currently writes a monthly Marketing
Tip for Writers for the Idaho Writer's Update.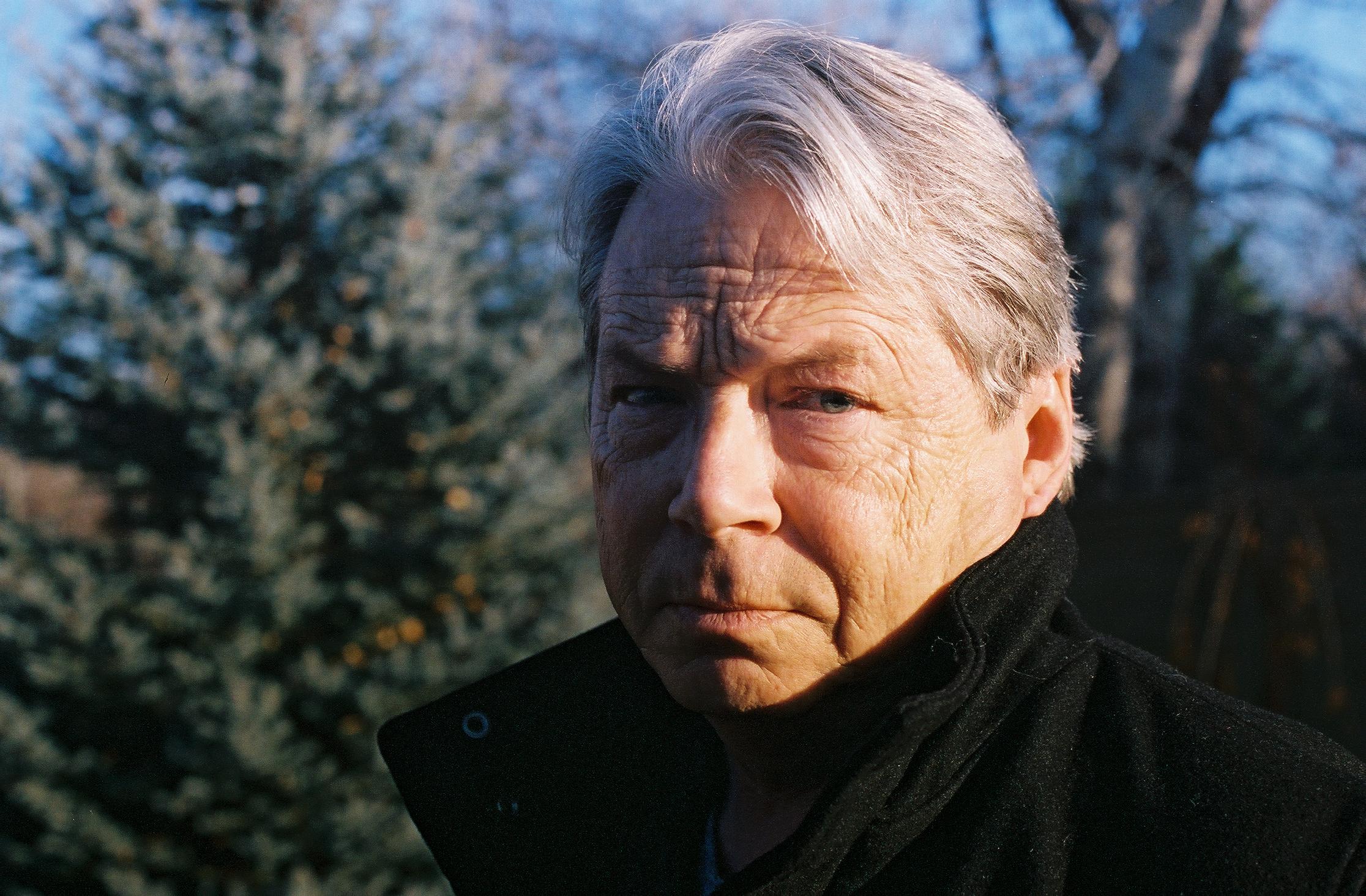 Clay Morgan
Clay Morgan has published seven books, including the novels Santiago and the Drinking Party (Pacific Northwest Booksellers Book Award) and The Boy Who Spoke Dog (VOYA award, 10 states' reading lists), and two photo-essay books, Idaho Unbound and Boise - the City and the People. He served as Writer in Residence for the State of Idaho, and he received the first Governor's Award in the Arts given to a writer. He has produced over 50 commentaries for NPR's "All Things Considered." Morgan authored NASA's official history of the Shuttle-Mir space program with the Russians, and he collected oral histories after the Columbia space shuttle accident. He was awarded NASA's Public Service Medal, "which recognizes exceptional contributions to NASA's mission." Until recently, Morgan directed Boise State's Story Initiative, which explored the phenomenon of Story and how Story works in our minds and our lives. He co-founded Story Story Night, the popular storytelling evening in downtown Boise, and he taught a new intellectual foundations course in Story, to incoming freshmen.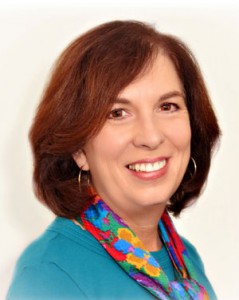 Joanne Pence

Joanne Pence is an award-winning, USA Today best-selling author of twenty-one novels,
including the Angie Amalfi mystery series, historical fiction, romance, suspense, and fantasy.
The books have won or been nominated for the Willa Cather Literary Award for Best Historical,
Top 10 Idaho Book Award, Romance Writers of America's RITA Award, the Romantic Times Career
Achievement Award in Mystery, plus many others. They present a variety of times, places, and
reading experiences from mysterious to thrilling, emotional to humorous, and powerful tales of times long past.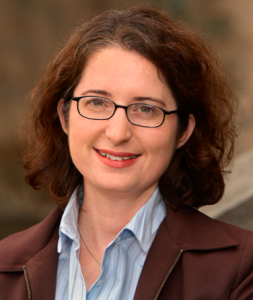 Sarah Tregay
Raised without television, Sarah Tregay started writing her own middle grade novels after she had read all of the ones in the library. She later discovered YA books, but never did make it to the adult section. Her first novel, Love and Leftovers, is an ALA Best Fiction for Young Adults title published by Katherine Tegen Books, an imprint of HarperCollins. Fan Art is coming out in June 2014. Sarah has both a Bachelors and Masters of Fine Art in graphic design, and designs book covers and interiors at Pete Wilson DesignWorks, Inc. in Boise. She lives in Eagle with her husband, two Boston Terriers, and an appaloosa named Mr. Pots.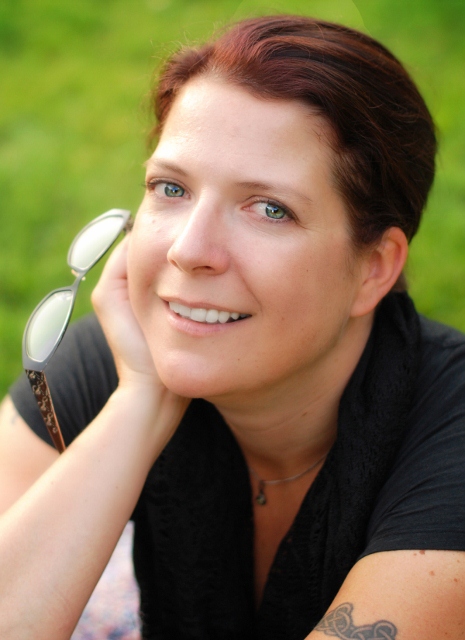 A.K. Turner
Amanda writes as A.K. Turner and is a coauthor (along with Elaine Ambrose) of Drinking with Dead Women Writers and Drinking with Dead Drunks. Her "Tales of Imperfection" series includes This Little Piggy Went to the Liquor Store and Mommy Had a Little Flask. She is currently at work on a third book in the series, Hair of the Corn Dog. Publisher's Weekly describes Turner as "sincere, laugh-out-loud," and "refreshingly honest." Her previous occupations include everything from scrubbing toilets to traveling the world to work on film sets, including the television series Survivor. Contact her at http://akturner.com/ and https://www.facebook.com/AKTurnerAuthor.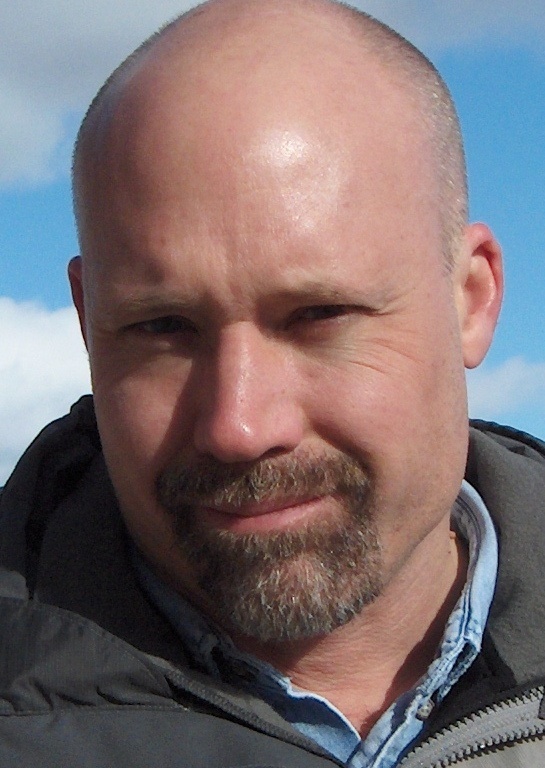 Mitch Wieland
Mitch Wieland is the author of the books Willy Slater's Lane and God's Dogs. His short stories have appeared in The Southern Review, The Kenyon Review, Best of the West, and numerous other publications. Wieland is the recipient of a grant from the National Endowment for the Arts, a Christopher Isherwood Fellowship, and two Literature Fellowships from the Idaho Commission on the Arts. He directs the MFA Program at Boise State University, and edits The Idaho Review. You may contact him at www.mitchwieland.com