About this Event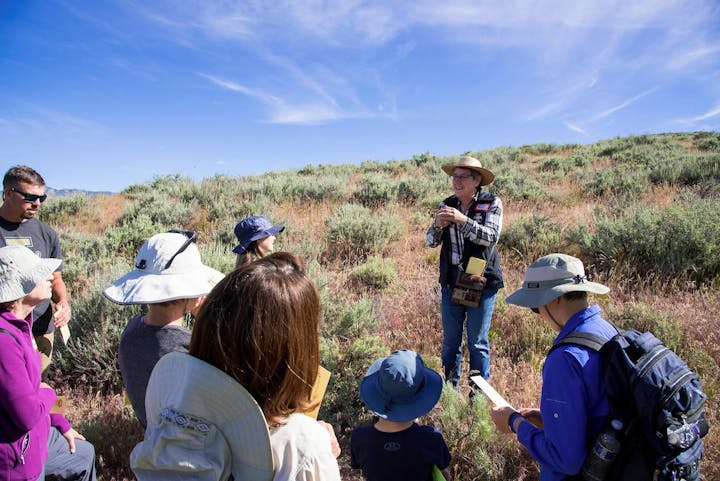 Join us for Idaho Rangeland Conservation Partnership's first annual meeting!
January 15, 2019 from 1:00 to 5:15 p.m Networking Social 5:30 to 7:30 p.m.
January 16, 2019 8:00 to 12:30 p.m. Continental breakfast provided
If you are involved in rangelands through management, a collaborative, part of your business or profession, or activities such as hunting, fishing, hiking, biking, wildlife watching, etc., healthy rangelands should be of importance to you . This meeting will provide you opportunity to hear and actively share information.
Idaho is approximately 54% rangelands, making rangelands critically important to Idaho's economy, local communities, open space, recreational opportunities and habitat for more than 350 species.
Idaho Rangeland Conservation Partnership acts as a statewide network to support locally led collaboratives through shared learning, partnership building, collective advocacy for rangelands and by advancing the discussions, tools, and science for broader use of Outcome Based Land Management principles. This meeting is designed to advance those discussions and then to continue with on the ground solutions and also providing support for collaboratives already working.
Featured Panelists and Speakers to Include: Tim Murphy -- Retired BLM Idaho State Director and Current Idaho Fish and Game Commissioner; Ali Duvall -- Intermountain West Joint Venture; Laurie Lickley -- District 25A Idaho House of Representatives; Josh Kuntz -- Regional Manager, Idaho Chapter Backcountry Hunter & Anglers; Dustin Miller -- Director Idaho State Department of Lands; Brian Brooks -- Executive Director Idaho Wildlife Federation; Chris Black, Seth McFarland, Wendy Pratt -- Idaho ranchers; Codie Martin -- Shoshone Field Manager, Idaho Bureau of Land Management
For more information on the meeting and Idaho Rangeland Conservation Partnership go to Idahorcp.org