Description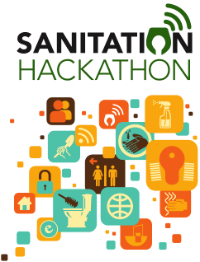 On Friday, April 19th, we'll kick off the weekend by welcoming the grand prize winners of the World Bank's Sanitation App Challenge with a special ICT4Drinks at the OpenGov Hub.
Join the grand prize winners of the Sanitation App Challenge, Chris Vein, Chief Innovation Officer at the World Bank and former White House Deputy CTO, Jae So, Manager of the Bank's Water and Sanitation Program, and John Kluge, co-founder of Eirene and Toilet Hackers, for food, drinks, mixing and mingling.
The Sanitation Hackathon is a project of the World Bank's ICT Sector and Water Practice that over the past year have worked with governments, civil society, citizens, technologists, and sector experts to surface innovative, technology-enabled apps addressing sanitation sector challenges.
RSVP Now to Attend!
ICT4Drinks: Sanitation Hackathon Edition
Friday, April 19th, 5-8 pm
OpenGov Hub
1889 F Street NW, 2nd Floor
Washington, DC
---