Description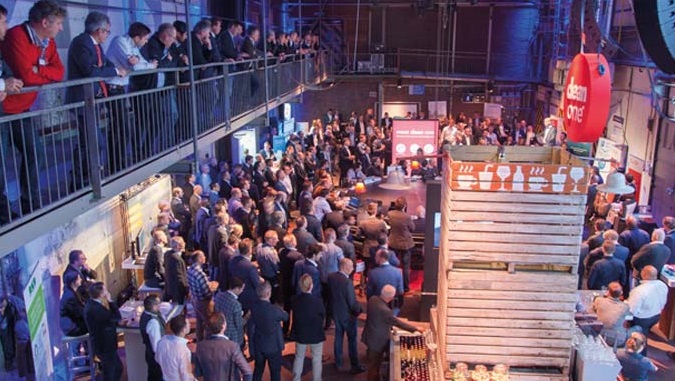 ICT Winterfair, the renowned famous event organized twice a year, hosts at the end of this year the Openstack Benelux Meetup.
During this day, we'll discuss the many benefits of OpenStack for a broad selections of market verticals. With a focus on Telecom, Saas vendors and upcoming GDPR regulations is the usability and need of an private cloud more important than ever.
During this meetup, we will bring both markets (Telecom & Cloud) together, to learn from each others challenges in the market and to adopt new techniques to manage and avoid future pitfalls.
Meetup agenda:
12:15 - 12:45 Walk-in
12:45 - 12:50 Welcome Marco van den Akker & Ruud Harmsen
12:50 - 13:15 Peter Dens | Kangaroot
13:30 - 13:35 Plenair Loods 8 | HP Van Tilburg
13:40 - 14:00 Rico Brouwer | Sleepwet
14:00 - 14:45 Eric Kessels | Fairbanks | live demo OpenStack
14:45 - 15:00 Drinks and Networkbreak
15:00 - 15:45 Bart M. Veldhuis | Weolcan | Governance
15:45 - 16:30 Wilco Vonk| Veritas | GDPR
16:30 - 17:00 Fabian Met | FullStaq | Kubernetes
17:00 - 19:30 DEAN ONE Network drink
Na het succes van de ICT Summerfair met +700 bezoekers en +900 aanmeldingen
staat de De ICTfair definitief op de kaart. Zo wordt er verder gebouwd aan een event dat
twee keer per jaar de ICT -sector onder plezierige omstandigheden samenbrengt. Dat
concept slaat zowel bij de sponsors als de bezoekers erg aan. De ICT Winterfair 2017
belooft weer een stap groter te worden. Voor sponsors betekent dat meer bezoekers
tegen dezelfde lage kosten. In deze groei zal ook de breedte van de IT en Telecom markt
nog meer getoond gaan worden. Uiteraard staat de ICT Winterfair zo tussen de Sint en
Kerstmis ook in het teken van een sfeervolle eindejaarsbijeenkomst.