ICS 2017 Benefit Breakfast
When and where
Location
415 Westlake 415 Westlake Avenue North Seattle, WA 98109
Description
Come wake up with us! Drink refreshing coffee and dine on scrumptious breakfast food while we celebrate the values of #HopeDignityCommunity for those who are Hungry, Homeless or Addicted. You will hear stories about the folks who've been helped by our programs and services:
Food Bank – serving all of South Lake Union and beyond (and recently expanded to weekly service!)

Hygiene Center – providing showers and laundry services to men and women who are homeless

Recovery Program Shelter- offering a supportive clean and sober shelter to men overcoming addiction to drugs and/or alcohol

Community Lunch – serving a hot nutritious meal once a month to anyone who is hungry
If you are unable to attend the benefit breakfast, but would like to make a donation in lieu of attending, you can do so on the ICS website at the following link:
www.icsseattle.org/donate/
We're also excited to have King County Council Chair Joe McDermott as our Keynote Speaker!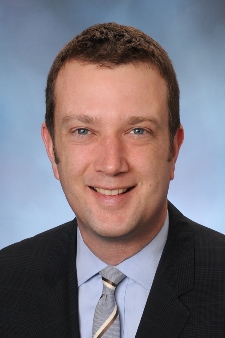 Joe is a strong advocate for those who are homeless and low-income. As a member of the All Home Coordinating Board, he has been instrumental in laying out strategic plans to confront the housing crisis facing King County.
These plans include greater access to affordable housing and shelters for those who are currently homeless and low-income as well as better long-term plans to address the systemic conditions that lead to homelessness in the first place. Chief among these plans is the King County Council's Youth and Family Homelessness Prevention Strategy that will prioritize services and aid to youth and families who are on the verge of homelessness.
Joe has been with the King County Council since November 2010. He previously represented West Seattle, Burien, White Center and Vashon and Maury Islands in the Washington State Legislature for a decade.
As he began his second year on the Council, his colleagues chose him to chair the Budget and Fiscal Management Committee where he led the County's budget process. In 2016, he was chosen to be Chair of the County Council.
Joe lives in West Seattle with his husband Michael and has served on the board of Southwest Youth & Family Services and West Seattle Helpline. His other civic activities and memberships include the Greater Seattle Business Association, West Seattle Chamber of Commerce, Vashon Allied Arts and the Highline Historical Society.