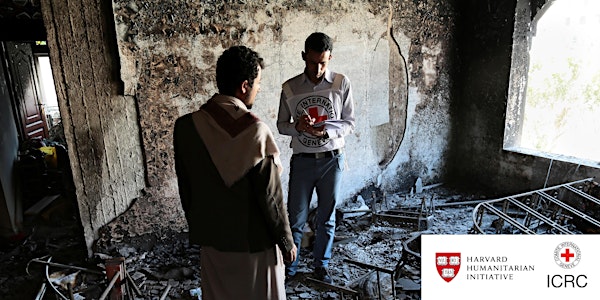 ICRC-HHI LAUNCH: Discussion Paper on Community Engagement in Armed Conflict
When and where
Location
ICRC Humanitarium Avenue de la Paix 19 1202 Geneva Switzerland
Description
Over the last decade, important progress has been made in setting up more systematic, predictable, and evidence-based two-way communication initiatives to better engage with, and be accountable to, people affected by natural disasters. However, the implications and opportunities around engaging with people in armed conflicts and other situations of violence are not as well-known or documented.
[Thanks to the wonderful team at Kurzgesagt for helping us to illustrate this complex issue.]
To contribute towards filling this gap, the International Committee of the Red Cross (ICRC) and the Harvard Humanitarian Initiative (HHI) are publishing a joint discussion paper: Engaging with people affected by armed conflicts and other situations of violence: Recommendations for humanitarian organizations and donors in the digital era.
Following a keynote address by ICRC President Peter Maurer (@PMaurerICRC) and a brief presentation of the paper's main findings and recommendations, an interactive panel will debate, with the audience, some of the paper's critical topics.
Panellists:
The discussion will be moderated by Jacobo Quintanilla, Community Engagement Advisor at the ICRC (@jqg) and co-author of the discussion paper.
Based on a review of the relevant literature and interviews with representatives of the humanitarian sector, donors and community-based organizations, this paper offers: an overview of how the humanitarian community currently engages with people affected by armed conflict and other violence; a review of the opportunities and challenges for meaningful engagement; and a series of recommendations for both humanitarian organizations and donors.
You can follow the conversation on Twitter by using #CommIsAid.
A second launch event will take place at ODI in London, on 18 April 2018. More information on the event will be made available soon. The London launch will be live-streamed.