Description
SF IABC's Independent Communicators' Roundtable (ICR) presents an interactive workshop with Kamna Narain
There's no shortage of good communications consultants in the Bay Area. In fact, many are downright great. So how can you differentiate yourself and attract the right clients?

Join an interactive workshop to discuss how simply being you is the key to differentiating yourself from others.

At this Event You Will

Learn about the three aspects of authenticity related to your personal brand

Explore your comfort level with being "yourself" with potential clients

Identify how you can connect with potential clients in a more mindful and meaningful way

Understand keys to demonstrating your authentic personal brand on social media

Create an action plan for using authenticity to market yourself in the next 30 days



Who Should Attend

Independent consultants or small agency owners seeking to grow their practice

Job seekers who are looking for the right work culture

In-house communications professionals who want to be more authentic at work



Bonus: Stay for a Meet & Greet with SF IABC Board Members
This is the first ICR of the 2017-18 board year. Join us after the event for wine and networking with SF IABC board members. We want to get to know you and hear your ideas on how we can better meet the needs of the ICR community.
About the Speaker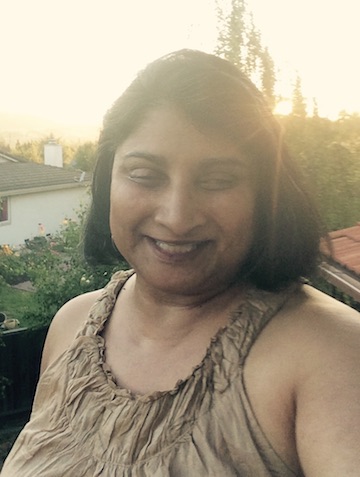 Kamna is a communications consultant with over 20 years experience and life coach specializing in career, lifestyle and health transitions. She acts as a thought partner for individuals or companies seeking a different perspective in order to gain clarity and approach business as usual with a new vision. Kamna has worked with clients such as Blue Shield of California, McKesson and Patelco Credit Union, along with smaller start up companies and consultancies.

Currently Past President of SF IABC, Kamna has been a member of IABC since 1993 with an active role on the board most of those years. She has spoken at and been a panelist for various SF IABC events and presented at IABC's Leadership Institute this past February, which was attended by chapter leaders from around the world.

Kamna enthusiastically uses social media to manifest authenticity. Find her on Facebook, Instagram, Medium and Twitter as @coachkamna.