Description
On August 10th, from 7:30-9:30am, at Indiana Landmarks; 1201 Central Ave, Indianapolis, IN; the ICR Educational Event Series will be focusing on the office environment. Construction has a unique relationship with the office environment in comparison to other industries, because while industry professionals work in office buildings, our industry also assembles and builds those environments. At this event, speakers will speak to cutting edge best practices and technology on employee engagement, provide first-hand research on how they assembled their own offices environments, and highlight how the office environment directly intersects with vertical construction in the planning process.
Featured Speakers: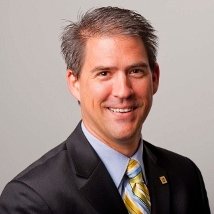 Adam Palmer is the Global Facilities Functional Excellence Manager at Cummins, Inc. He is a registered Architect in Indiana. His career began focused on health care design and construction projects, however he has found health care is not his only interest and enjoys working with all variety of project types. He is passionate about making a difference in the lives of the users of any project on which I work.
Melissa St. John is CEO and Owner of Relocation Strategies, a move and furniture management firm in Indianapolis, IN. Melissa joined the company in 2004 as Project Manager. She has 20+ years of experience in Indianapolis working in various capacities in interior design services and real estate. With her extensive experience in furniture procurement and facility management, she expanded the firm's offerings from move management to a more all-inclusive offering. She has a passion for building relationships.
Please join us for this important discussion on August 10th, at Indiana Landmarks, 1201 Central Ave., Indianapolis, IN 46202, from 7:30am-9:30am.
Contact Paige Riley with any questions at paige@indianaconstruction.org.