Location
Canal 337
337 W 11th Street
Indianapolis, IN 46202
Refund policy
Refunds up to 7 days before event
Sales Have Ended
Ticket sales have ended
Sales have ended for this event. If you would like to register for this event, please contact Kate Martin at kate@indianaconstruction.org.
Description
The Indiana Construction Roundtable (ICR) is kicking off 2018's educational programming with a session on the future and modern dynamics driving construction and design. This program will bring in an industry-leading expert on forecasting from FMI to talk about future construction trends, followed by experts from various market sectors like design, and workforce. Labor, commodities, and technology all have essential roles to play in the delivery of a finalized product. Indiana's construction industry needs to be able to successfully adapt to these factors in order to deliver projects as efficiently and effectively as possible.
With more than 55 years of exclusive industry focus and industry access, FMI's research consultants collect and analyze information, creating high-value knowledge and exceptional client satisfaction. This knowledge helps clients to address strategic issues, make better decisions and improve organizational performance.
Featured Speaker: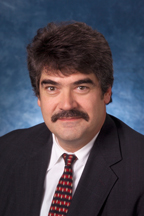 Randy Giggard is the managing director of FMI's Market Information Group. He is responsible for design, management, and performance of primary and secondary market research projects and related research activities, including economic analysis and modeling, construction market forecasting, and database management. Randy's particular expertise is in the areas of market sizing and modeling, competitive analysis, sales and market performance evaluations, buying practices, and trends analysis.
Following Randy Giggard's presentation there will be four additional industry leaders speaking on behalf of their industry segments. Those speakers will be:
Julia Saltsgaver, Executive Director - Quality Connection
Rod Foley, Vice President - North Mechanical
Sam Mishelow, Chief Strategy Officer - Meyer Najem
Greg Jacoby, Principal, President - Browning Day Mullins Dierdorf
Please join us for this informative event. Contact Kate Martin with any questions at kate@indianaconstruction.org.