Description
Full-day Ticket: $150 per person
Students & Faculty: FREE! (with valid ID)
Textiles have the power to brand a collection, communicating a company's heritage far beyond the talents of mere marketing. Traditional fabrics have traveled from region to region throughout history, recognizable because of their unique motifs, their authentic weaves, and their local colour. Today, luxury houses build empires on the strength of their textiles, allowing the fabrics to do all the talking, narrating stories and advertising craftsmanship just like a woven billboard. Prints, stripes and pleats are just some of the mediums that brands claim as their own; putting textiles front and center as a business strategy in itself.
As part of NYTM, the 2018 Talking Textiles Conference will host an array of international speakers revealing the secrets and techniques behind the seams of their garments and home textiles; fuelling trends and creating icons for the decades to come.
Program:
9:00
Doors Open
9:30
WELCOME TO NEW YORK TEXTILE MONTH 2018
Lidewij Edelkoort, Trend Forecaster, Trend Union & Dean of Hybrid Studies, Parsons
10:00
THE TEXTILE SKIN OF MOROSO
Mirko van den Winkel,Executive Vice President, Moroso USA
10:30
PLEATS, PRINTS & THE MAGIC OF FORTUNY
Mickey Riad, Creative Director, Fortuny Venezia
11:00
Touch Break
11:30
THE PRINTS THAT BRAND US
Peter Koepke, Owner & Director, Design Library, Hudson Valley
12:00
ICONS FROM SCANDINAVIA: the print vocabulary of Marimekko
Anna Hakkarainen, Marimekko North America
12:30
A BRAND MADE BY HAND
Natalie Chanin, Founder & Designer, Alabama Chanin
1:00
Lunch Break
2:00
MORE PLEATS PLEASE: the folded textiles of Issey Miyake
Philip Fimmano, Director, Edelkoort Inc.
2:30
HEAVENLY TEXTILES: Divine Inspiration at the Met
Mellissa Huber, Assistant Curator, The Costume Institute, Metropolitan Museum of Art
3:00
Touch Break
3:45
THE IMPACT OF THREAD
Bernie Leahy, Artist
4:00
THE POWER OF CLOTH: the printed work of Marguerita Mergentime
Virginia Bayer, Author & Granddaughter of Miss Mergentime
4:30
2018 Dorothy Waxman Textile Design Prize Finalists & Winner Announcement
Philip Fimmano & Dorothy Waxman; presented byJustin Hicks, Mohawk Group
4:45
approximate end
* programme subject to minor changes
SPEAKERS: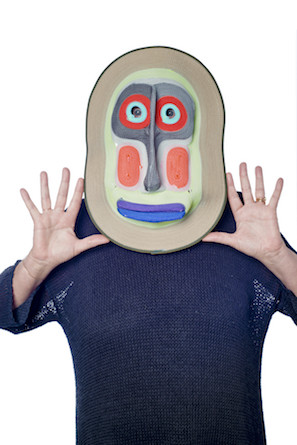 LIDEWIJ EDELKOORT is one of the world's most renowned trend forecasters. Li is also a curator, publisher, and educator as a dean at The New School, where she has established a MFA Masters in Textiles (2018). Examining the connection between art, design, fashion and consumer culture, she is a pioneer of the forecasting profession and offers insight to leading brands and textile mills. Li is the recipient of numerous accolades including being inducted into the Interior Design Hall of Fame in 2017. She is the founder of New York Textile Month and continually strives to promote textile education and awareness.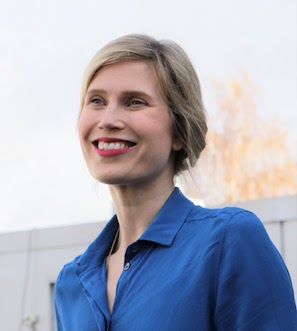 ANNA HAKKARAINEN is the Head of Wholesale North America, Marimekko. Born and raised in Finland, Anna was immersed into Marimekko already in childhood but only later she realized her calling was to work for the iconic design house. First based at the legendary Marimekko House in Helsinki and now in New York she finds meaning in her every day work, as the evangelist for Marimekko's bold, artistic patterns and joyous lifestyle in North America. Anna is highly inspired by Marimekko's founder, the visionary and exceptional woman Armi Ratia, who hired young artists in the early 1950s to design unconventional, progressive patterns for the newly founded brand. Armi used to say: "There must be reason to dirty a fine white cloth with print". That is why every one of Marimekko's patterns can be considered a piece of art.
MIRKO VAN DEN WINKEL has been the Executive Vice President of Moroso USA since 2013. Under the creative direction of Patrizia Moroso, Moroso is a renowned Italian furniture company working in close collaboration with some of the world's most talented designers to produce luxury sofas and seating since 1952. Mirko opened Moroso's first two showrooms outside Italy, in Holland and Germany, and worked as the company's US Area Manager from 1994 to 2008. Previously, Mirko developed sales, marketing and positioning strategies for several high profile design companies, including Established & Sons.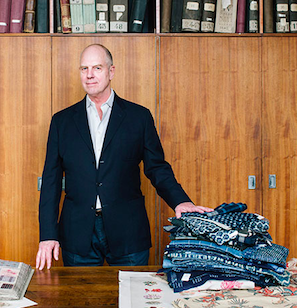 PETER KOEPKE is the Owner and Director of the Design Library. He joined the company in 1990 after fifteen years experience as a collector and dealer of South American art, creating art collections in the 1970s and 80s for museums, universities, corporations and individuals throughout the United States, Europe, Australia, and Japan. Since acquiring the Library in 2002, Peter now travels extensively in search of coveted pattern collections to expand the Design Library's archives. His curatorial expertise and connoisseurship have helped to create a leading design establishment that fashion and interior designers turn to for inspiration season after season. Peter's book Patterns: Inside the Design Libraryhas become a key industry sourcebook for pattern and ornament (Phaidon, 2016).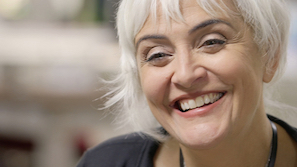 NATALIE CHANIN is the founder and slow design pioneer of Alabama Chanin, a lifestyle company producing well-designed and thoughtfully made goods for the person and the home. The company began early in 2000 with the creation of hand-sewn garments made from cotton jersey T-shirts. Alabama Chanin is now a leader in elevated craft due to a strong belief in tradition and dedication to locally sewn garments and goods—both hand and machine-sewn. Using 100% organic cotton fabric, sourced sustainably from seed to fabric—along with repurposed and reclaimed materials—Alabama Chanin maintains responsible, ethical, and sustainable practices, holding itself to the highest standards for quality. The company preserves traditions of community, design, producing, and living arts by examining work and life through the acts of storytelling, photography, education, and making.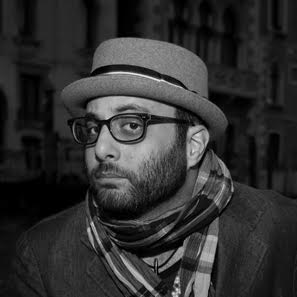 MICKEY RIAD is the Creative Director of Fortuny. For more than 30 years, the Riad family has been dedicated to protecting and nurturing the Fortuny legacy they were entrusted with. Brothers Mickey and Maury Riad have served at the helm of this heritage brand for over 20 years, with Mickey as creative director and Maury as business and financial director, after taking over operations of the Venetian textile company from their father in the mid-1990s. Together, they brought the 100-year-old firm online and into modernity, expanding design, sales and distribution. Against all odds, they grew and reshaped the business while keeping Fortuny's soul intact. Fortuny textiles continue to be produced in the original factory on the island of Giudecca in Venice, on the original machines and using the same secret process and techniques as developed by Mariano Fortuny over a century ago.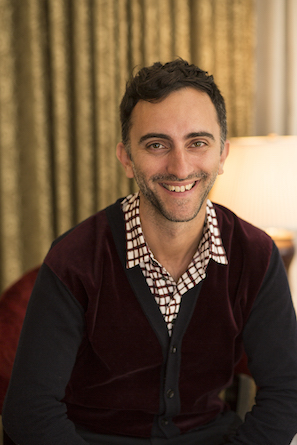 PHILIP FIMMANO is a contemporary fashion and lifestyle specialist, contributing to Trend Union's books, Bloom magazine and strategic studies for various international brands. He works in industries as varied as fashion, interiors, beauty, food, travel and retail. In 2011, Philip co-founded Talking Textiles with Lidewij Edelkoort, an ongoing initiative to promote awareness and innovation in textiles through touring exhibitions and educational programs. He is also a curator of exhibitions for international museums, and he has spoken about art and design at institutions such as Musée du Quai Branly in Paris and Nordiska museet in Stockholm. Philip currently teaches fashion masters at Polimoda in Florence.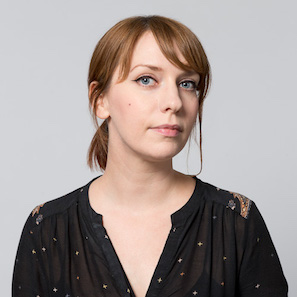 MELLISSA HUBER is an Assistant Curator in the Costume Institute at the Metropolitan Museum of Art, specializing in 20th-century fashion. Since joining the Museum in 2012, she has assisted the department with research and content development for numerous special exhibitions including Punk: Chaos to Couture; Charles James: Beyond Fashion; Death Becomes Her: A Century of Mourning Attire; China: Through the Looking Glass; Jacqueline de Ribes: The Art of Style; Manus x Machina: Fashion in an Age of Technology; Masterworks: Unpacking Fashionand most recently, Heavenly Bodies: Fashion and the Catholic Imagination. Mellissa graduated from the Fashion Institute of Technology with a BFA and a minor in art history. She holds a certificate in curating fashion from the Victoria & Albert Museum, London, and an MA in visual culture from New York University, where she is an adjunct professor in the Costume Studies program.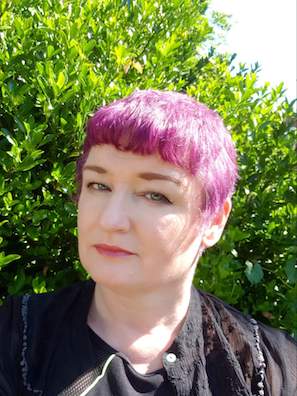 BERNIE LEAHY's drawings, paintings and sculpture are developed in different materials and techniques including plaster, bronze, canvas, text and stitch. Her interests lie in exploration of textural mark-making, and economy of line. The element of light, and its interplay on the textured surface plays an important role in making these marks. At the centre of her work is human emotion, frequently using the human form, through themes of protection.Bernie picks apart visceral connections, finding and laying bare the vulnerability in each chosen subject matter. Bernie's evocative stitched drawings and small sculptures feature in the exhibition Why Are We, on show at the Irish Arts Center until December 17th.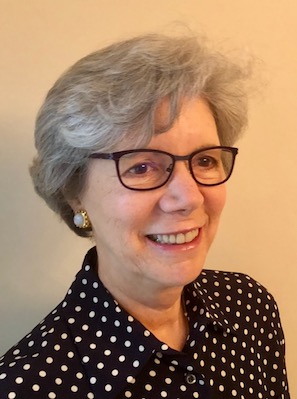 VIRGINIA BAYER is a co-author of Marguerita Mergentime: American Textiles, Modern Ideaspublished in 2017. As Marguerita Mergentime's granddaughter, she maintains the Mergentime Family Archive. Virginia also serves on the Collections Committee of Cooper Hewitt, Smithsonian Design Museum. Her career in not-for-profit leadership includes various educational, religious and cultural organizations in New York. In addition, Virginia is a founder of: Civic Spirit, which educates high school students for responsible citizenship, and Securing America's Future Energy (SAFE) – A Washington DC based entity which is dedicated to reducing America's oil dependence.