Description
What about KYC and ICOs? Why it is so important for start-ups and investors? and what happens when the ICOs are done?
Join us to hear our guest speakers sharing insights on KYC/AML experiences, and post-ICO cybersecurity do's and don't, with a focus on start-up and investor side.
Giuseppe Scordino, CEO at Thrive (a decentralized Advertising Market Place), will explain the basics around KYC/AML concepts, common practices, and how they have implemented them for their start-up.

Our second speaker, Jeremy Matos, Founder of Security Apps ( a software security services company), will tell us about post-ICO cybersecurity.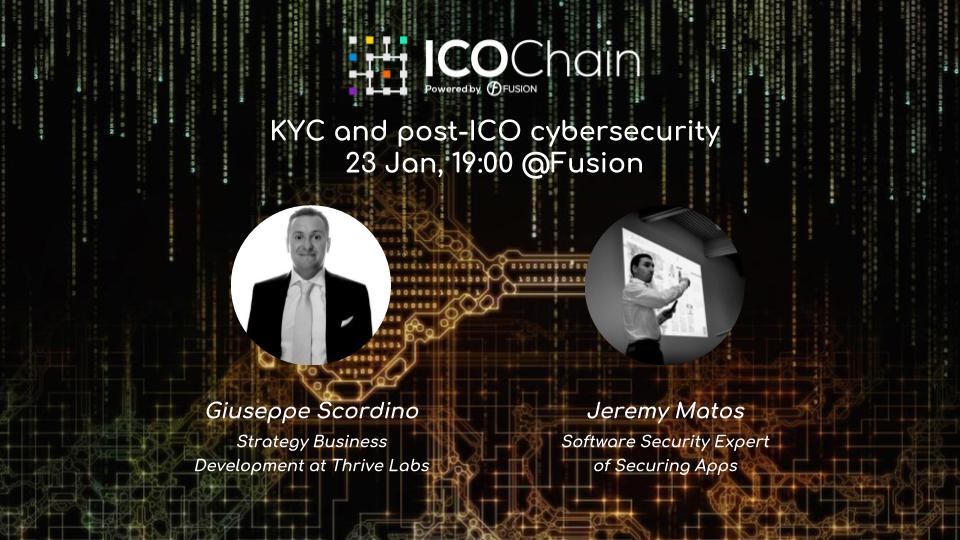 Program

19:00 Intro/
19:05 The KYC/AML basics, concepts, common practices; Thrive's business case; Giuseppe Scordino (Thrive)
19:30 Post-ICO Cybersecurity; Jeremy Matos (Security Apps)
20:00 Q&A
20:20 Networking