Description
ICO Summit 2017 - Zurich

During the last two years, Switzerland has become the epicentre of ICO revolution. Enabled by the blockchain technology, this new phenomenon has generated a lot of excitement as well as criticism.
At the ICO Summit in Zurich, movers and shakers will share with you the inside view of recent dynamics and their vision of cryptofinance of tomorrow. The ICO Summit is also a place where investors can learn about promising blockchain start-ups.
Whether you are a fintech aficionado, blockchain expert, start-up or investor—come and join us at ICO summit in Zurich this September!
Investors
Engage with upcoming ICO projects

Learn how blockchain-based fundraising is disrupting VC
Startups
Pitch to Swiss and international investors

Find out what it takes to conduct a successful and compliant ICO
Agenda
For details please check: icosummit.ch

Speakers
TO BE ANNOUNCED IN JUNE

Organizers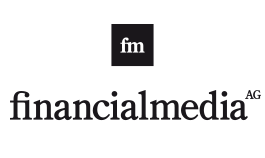 financialmedia AG – the people behind the flagship conference Finance 2.0 and it's verticals "Cryptofinance" and "InsureTech", the biggest and most influential FinTech-Venues in Switzerland.

SMART VALOR AG is dedicated to building a blockchain-based investment solution and shaping the future of financial markets.