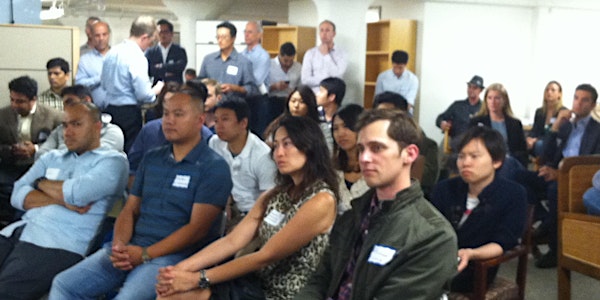 ICO FEST: Blockchain Trends; Panel, Party, Demo Showcase
When and where
Location
Spaces 95 3rd St, 2nd floor San Francisco, CA 94113
Description
NOTE THIS ADDRESS IS 95 3rd Street (Not on Mission)

JOIN ICO FEST NEXT TO MOSCONE AT RSA.
IF YOU WANT A FREE RSA EXPO PASS VALUED AT ($150) SEE LINKS BELOW TO EXHIBITORS OFFERING A CODE

We have these types of tickets:

VIP Ticket: Admission at 6pm for program and VIP Dinner:

Includes guaranteed seating for program until 6:15pm

Access to VIP Dinners after program with investors/speakers



Party Ticket Admission after 6:15pm

Admission after 6:15 only for party with free drinks, excludes dinner with investors
Standing room for program, no seating unless extra seats

You can purchase additional tickets for ICO Pitch or demo tables which includes VIP Dinner.
_______________________________________-

6:00-7:00 ENJOY PANEL until 7:00 AND VIP DINNER FROM 7:00-7:30 PM WITH INVESTORS
YOU MUST PURCHASE SEPARATE TICKET FOR ADMISSION

IF YOU HAVED PARTY TICKET ONLY (Fre or $10) THEN ADMISSION UNTIL WE ARE FULL FOR PROGRAM FOR DRINKS

ANYONE WITH PAID TICKETS GETS PRIORITY SEATING UNTIL 6:15 WHEN WE RELEASE SEATS; IF YOU HAVE FREE TICKET MAY HAVE TO STAND ONCE WE ARE FULL
________________________________________
5:45 Doors Open Admission

6:00-7:00 Investor Program and ICO Demos
Ray Valdes, CTO, ConsenSYS
Blockchain Opportunities for Enterprise Markets including Cyber Security

Investor Panel: Investing/Tech Trends for Blockchain and ICOS

Followed by short pitch or demos from startups and ICOs
Investor Pitch Panel and Judges:

Andrew Romans, Rubicon VC, General Partner

7crypto.vc

Ray Valdes, CTO, ConsenSYS

Brad Rotter, Investing in bitcoin and alts since 1982, Vice Chair Rivetz
7:00-7:30 VIP Investor Dinner with speakers
Only for those who purchase separate Dinner Ticket only. Dinner not included with free or $10 party ticket. Limited to 40 tickets total.

7:00-8:45 Demo Showcase and Networking Mixer with free drinks for PARTY TICKET only

_____________________________________________________
Want to host a demo table in our demo showcase or pitch to meet investors, partners or developers?
Register on this page to pitch investors. We will promote to our huge database for attendees including investors, startups, tech companies, corporate executives, managers, CIOs, IT managers, and experts in security, cybersecurity, networking, and infrastructure.
WHO SHOULD HOST DEMO TABLE IN THE DEMO SHOWCASE

Startups and Developers: Early, mid-stage or advanced growth startups in ICOs or using blockchain


Blockchain and ICOs

Security Software Solution Providers: Tech solution providers with or seeking products, services or apps; consumer and enterprise.

Service Providers

WANT A LINK FOR A FREE EXPO PASS TO RSA Conference valued at $150 April 16-20 2018?
This page is not a ticket to RSA and we are not affiliated with RSA. However we did find exhibitors online who are offering a code for a free expo pass. We cannot guarantee code is still valid at time of redemption since they may have expiration dates but here are some links we found:

IF THIS LINK DOES NOT WORK, CALL RSA DIRECTLY. THEY TOLD US LINKS DO NOT EXPIRE

Sign up for an Exhibit Hall Only Pass >> Free Expo Pass Code ($100 value): X8EGENIA



Join Duo in San Francisco for the 2018 RSA Conference! Use code X8EDUOSE for a free expo pass.The theme of RSA Conference 2018 is "Now Matters," and we want YOU to have the opportunity to get a FREE Expo Pass NOW. Enter code X8ECYREN to register for a complimentary Exhibit Hall Only Pass – please share this code with your customers and prospects and request that they use it to register.
________________________________________________
SPEAKER BIOS

RAY VALDES, CTO, CONSENSYS

Ray Valdes is part of ConsenSys, a blockchain-focused venture creation studio with 700 employees in 27 countries. The company designs and builds solutions, core platforms, tools and services for the blockchain era. His title is CTO, where T="transformation", reflecting the goal of transforming businesses, ecosystems, economies and, internally, teams and organizational culture. His background is in software development, working for both large established companies as well as startup ventures, constructing large-scale mission critical systems. Most recently he was a research vice-president at Gartner Inc, providing technology strategy and guidance to Global 1000 companies.
BRADLEY ROTTER, CRYPTO INVESTOR
Pioneer of financial futures and one of the earliest investors in hedge funds (1982) while trading on floor of the Chicago Board of Trade and Chicago Mercantile Exchange.
Brad has been aggressively investing in Bitcoin, other protocols and ICO's since 2013 and has been giving keynotes on the rise of digital currencies around the world since that time. He serves as Vice Chairman of Rivetz, the first cybersecurity utility token.
Bradley Rotter: Pioneer of financial futures and one of the earliest investors in hedge funds (1982) while trading on floor of the Chicago Board of Trade and Chicago Mercantile Exchange.
Brad has been aggressively investing in Bitcoin, other protocols and ICO's since 2013 and has been giving keynotes on the rise of digital currencies around the world since that time. He serves as Vice Chairman of Rivetz, the first cybersecurity utility token.


ANDREW ROMANS, RUBICON VENTURE CAPITAL
Andrew Romans is a successful VC-backed entrepreneur, author of two top-selling books on venture capital and a new book on blockchain and ICOs, former tech VC and M&A investment banker, cofounder of an angel group, General Partner of
Rubicon Venture Capital
and is launching 7crypto.vc. Romans raised over $48m for tech startups he founded by the age of 28. Romans founded and raised VC funding for numerous companies and led startups to exits including The Founders Club, Sentito Networks ($58m in VC funding, acquired by Verso Technologies), The Global TeleExchange (raised $50m) and Motive Communications (enterprise sales Europe, NASDAQ IPO). MBA, Georgetown University.
CHRIS LI, VENTURE PARTNER, COEFFICIENT VENTURES
Chris Li recently joined Coefficient Ventures, a San Francisco crypto fund as venture partner. Before he was director of engineering at a blockchain startup, developing smart contract and backend for prediction market. Prior to blockchain, he was a serial entrepreneur and software engineer at Microsoft, where he worked on backend of a large distributed system for 4 years.
________________________________________________________
STARTUPS OR COMPANIES SEEKING FUNDING OR PARTNERS CAN REGISTER TO PITCH THE PANEL
You can register to pitch the investor panel for 3 or 5 minutes.

HOST A DEMO TABLE OR BECOME EVENT SPONSOR FOR DEMO SHOWCASE
Host your own or a shared four foot demo table if you have a product, service, software, hardware, or application where you are looking for customers, investors or partners. Includes Wifi and outlet.

Ideal for Startups or Tech Recruiters seeking to hire developers

Startups seeking investors or partners

Service Providers providing services to startups

EVENT PRODUCER ANGEL LAUNCH
650 226 3490 or info@angellaunch.com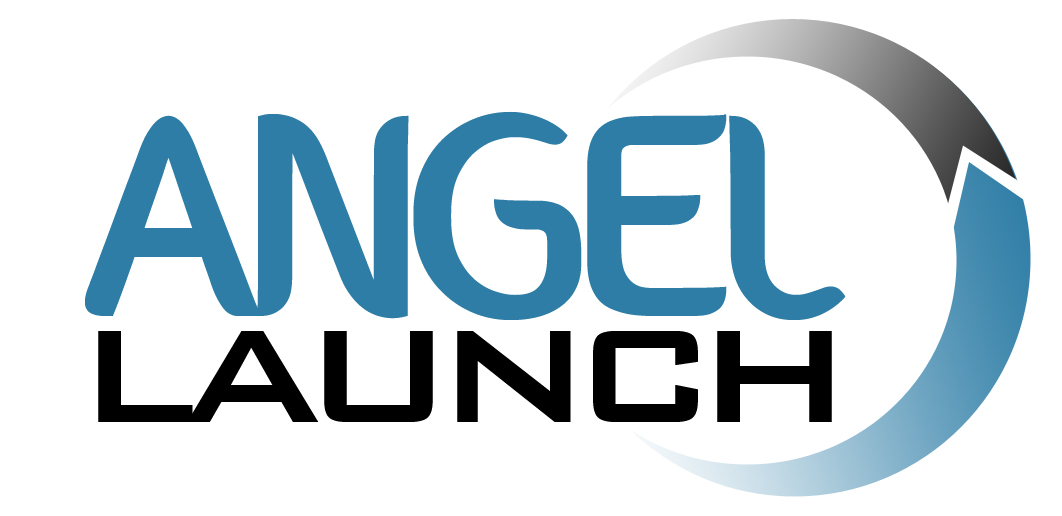 ABOUT CO HOST
EUROPEAN AMERICAN ENTERPRISE COUNCIL International Business Advisors and Contractors Bridging Transatlantic Opportunities
The three pillars of EAEC: NETWORK, TALENTS AND PROCESS.
The European American Enterprise Council (EAEC) is a private member-driven social enterprise and NETWORK (eight US and EU chapters) providing Transatlantic Acceleration Services and Programs.
EAEC is part of the European Commission's Enterprise Europe Network (EEN: 600+ organizations in Europe, and a worldwide presence), and aims at promoting Transatlantic cooperation, collaboration, trade and investment between European and North-American companies, institutions and economic regions while fostering Innovation and Entrepreneurship.
EAEC is also an essential par of the European Commission's NearUS initiative, started in April 2017, which will establish a Network of European Research and Innovation Centres throughout the United States that will act as a central contact point for European research and innovation actors - clusters, universities, R&D labs/centers, researchers, start-ups, Small and Medium Enterprises (SMEs)... - seeking to grow and reinforce collaboration across the Atlantic. The mission of the Network is to provide standardized as well as tailor-made, research & innovation internationalisation support services to European researchers and innovators, to accelerate their exposure and access to the US market, and maximize their chances of success. More.
EAEC specializes in and maintains a first-class network of contacts and TALENTS in the areas of ICT, infrastructure (civil works, transport, railroad, electric), aerospace, energy, biotech, and hospitality in the United States and Europe, both in private organizations and in public regulatory entities and authorities.
Our talents, EAEC team and EAEC members available part time, shared time and full time, coach, support and assist both European companies wishing to establish themselves or invest in North America, and North American companies wishing to establish themselves or invest in Europe; by advising them, offering them access to clients, distribution channels and decision-making ecosystems/hubs, leading them through an entire market development PROCESS, and helping them achieve their expansion and revenue goals.
Last but not least, EAEC is know for its events (B2B matchmaking, pitching to investors, and global forums) organized in partnership with large trade show organizers as well as trade and investment agencies (Enterprise Europe Network, US Department of Commerce, State EDO's, EU countries and regions'): MatchFest, PitchFest, Euro Tech Week, EuroWeek, and USAWeek.