ICG Real Estate 1-Day Expo

Saturday, September 13, 2014 from 10:00 AM to 6:30 PM (PDT)
Event Details
ICG's Real Estate 1-Day Expo
 

Saturday, September 13th from 10-6:30 p.m.

ICG's Real Estate 1-Day Expo
When:  Saturday 9/13/2014 10:00 AM to 6:30 PM
Where:  South San Francisco Conference Center, 255 S Airport Blvd, S San Francisco, CA 94080
EXPERT SPEAKERS:
Scott M. Estill: Expert Business Tax Planning- Senior Partner at Estill & Long, LLC
Tax Secrets For Any Investor 
Returning to the ICG stage by popular demand, Scott M. Estill is a senior partner at Estill & Long LLC, a Denver-based law firm. They specialize in tax and business entity planning, tax return preparation/planning and the resolution of tax controversies before the IRS and all State Departments of Revenue.  Since June 2008, he has been serving in an "Of Counsel" role to the law firm.  He is also a current Administrative Law Judge in Jefferson County, CO.  Mr. Estill is a former IRS Senior Trial Attorney in Chicago and Judicial Clerk in the Illinois Appellate Court. Mr. Estill has authored several books including, The Real Estate Investor's Tax Edge.
Dustin Ma, Expert Financial Planner - President of LampPost Planning
 Why consistency is not sexy, but better overall. Using life insurance loans to maximize wealth potential, to leverage assets, create a wealth transfer plan, and mitigate overall wealth risk. Maximize your ability to retire while getting the most out of social security and annuities. 
Dustin Ma is the president of LampPost Planning, a financial services firm specializing in financial planning, asset management, and wealth retention. With over 15 years in the financial industry, Dustin builds customized financial plans to fit his clients unique and changing needs. In addition to being a financial advisor, he is also an accredited investment fiduciary. As an owner of investment property himself, he understands the unique challenges real estate investors face. 
Charles Riska, Expert in Property Management - COO OneProp Property Management
Charles' company manages a few THOUSAND homes in various cities. They are ICG's manager in Oklahoma City, Tulsa, Dallas, Baton Rouge and other markets. Charles speaks from the trenches and will teach us the nuances of how to manage properties right. Maximizing occupancy. Maximizing cash flow.Minimizing tenant hassles. Dangers to avoid and what to look out for. This talk is a must for every serious real estate investor.
LENDER PANEL:
Loans are starting to become more available for many segments of investors and investment entities. Even foreigners' loans are starting to become viable. In this environment, we can all benefit from a lender panel discussing the latest loans, what is likely to come, what to do to maximize anyone's borrowing potential, and of course, an extensive Q&A. 
MARKETS:  Teams from the most interesting and relevant markets in the U.S. will be present. NEW MARKETS will be represented at the event. Updates from all markets will be presented. Interaction with the market teams enables you to visit with experts from all over the U.S. and learn what is the most relevant for you now. Great special real estate deals will be presented. Cash flow opportunities and ideas will be shown. There are always experts present from whom we can all learn a great deal on a variety of extra subjects, in addition to the ones in the lectures.
LENDERS:  Special investor loan programs. Foreigner's loans. Updates as to the latest loans and the best strategies to get them.
NETWORKING: The event is a fantastic opportunity for networking and learning from other like-minded investors.
EXTENSIVE Q&A: We always dedicate generous time for Q&A. The Q&A sessions tend to also be interactive and lots of learning takes place during these sessions.
Price: $20/person or $35/couple
Lunch is not included.
Plenty of free parking available.
FOR MORE INFORMATION:
CALL: (415) 927-7504 or (800) 324-3983
E-mail: info@icgre.com or visit www.icgre.com.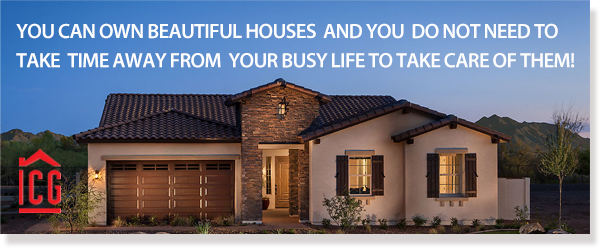 Organizer
Ballantine Parenting Institute™
ICG Real Estate 1-Day Expo