ICF Phoenix Chapter Meeting & Educational Program - June 13, 2018

Wednesday, June 13, 2018 from 5:30 PM to 7:30 PM (MST)
Event Details
Join us on June 13, 2018
"Leadership Consciousness™ -- A Development Framework That Transforms Lives"

Facilitated by Sara Grady, Bevens Institute
A leader's consciousness sets the tone for an entire organization. Consciousness is the awareness of our beliefs, behaviors, attitudes, feelings, and experiences. The consciousness a leader expresses can create either a free, open, and inspiring work environment or a repressive, deadening atmosphere that nullifies employee engagement.
Leadership Consciousness™
 is a self-development framework that enables leaders to know, access, and lead from their most virtuous qualities. By inhabiting a positive consciousness, leaders encourage people around them to give their best. Through this framework, leaders learn how to alter
 their consciousness so that they can feel 
a deep purpose in life, a penetrating joy, and a security never known before. When our consciousness is aligned with love, truth, and unity, we understand power in a different way-the power to give fully to life-the ability to act from the fullness of who we are and the freedom to give ourselves away.
Sara Grady will share her Leadership Consciousness™ framework and invite attendees to apply it to some of their current coaching engagements.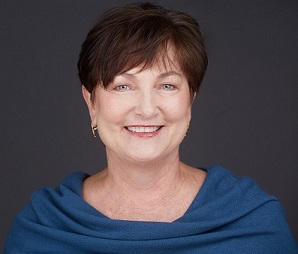 Sara J. Grady
, president of Bevens Institute, is a keynote speaker, executive coach, and performance transformation expert with over 30 years of experience in leadership and organizational development.  
She has studied the nature and potential of human consciousness, applying this knowledge to all her consulting engagements, whether providing executive coaching or designing and facilitating leadership sessions. She has become an expert in transformation, helping her clients make significant shifts in the ways they think, work, relate, and lead.
Her signature body of work, Leadership Consciousness™, helps leaders, 
through deep self-awareness, come to know, access, and lead from their potential, their greatness, and their true nature. 
Her proprietary transformative process, alters thinking, behaviors, and results. Equipped with this life-enhancing mindset, leaders draw upon behaviors that contribute to their personal fulfillment, develop more range in their ability to inspire and engage others, and seek meaningful outcomes.
A highly regarded change agent, she works with leaders who want to achieve better results and enhance their effectiveness by transforming their leadership, teams, and business methods. She also works individually with executives seeking to rekindle their enthusiasm, those taking on new, more challenging leadership responsibilities, and those interested in transforming their businesses. She has been a teacher, educator, and guide to thousands of executives over the last thirty years.
Prior to co-founding Bevens Institute, Sara held senior executive positions with Norwest/Wells Fargo and American Express Financial Advisors. She completed The Berkley Executive Leadership Program, the Center for Creative Leadership's Leadership Development Program, and earned a bachelor's degree in business administration from Columbia College in Columbia, Missouri. She resides with her husband in Carefree, Arizona.
When:
ICF Phoenix Chapter Meetings are held the second Wednesday of every month from 5:30 to 7:30 pm.  We will start with a light snack (5:30 to 5:45); Facilitated Networking (5:45-6:00); follow with Chapter Business (6:00 to 6:15); and then move into the Educational Program (6:15 to 7:30).
Where:
Arizona Small Business Association 4600 East Washington, Suite #340.  Easy and Free Parking.
Will Continuing Coaching Education Units (CCEU) be available?  
Yes! You will receive a certificate for 1.0 CCEU which can be applied to credential renewal.
Bring business cards and connect with coaches!
Arizona Small Business Association
4600 East Washington, Suite #340
Phoenix, Arizona
Networking at 5:30 p.m.
Program 6:00-7:30 p.m.
We look forward to seeing you there!
When & Where

Arizona Small Business Association
4600 East Washington Street
#340
Phoenix, AZ 85034


Wednesday, June 13, 2018 from 5:30 PM to 7:30 PM (MST)
Add to my calendar
Organizer
ICF Phoenix is a chartered chapter of the International Coach Federation. Please visit our website at www.icfphoenix.org