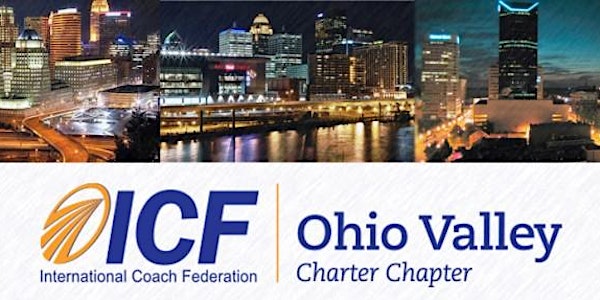 ICF Ohio Valley Virtual Education Webinar: More Clients, Less Marketing: Create More Leads and Income by Doing Less with Mary Cravets
Description
Is your business running you? With so many marketing options, it's tempting to try to do it all... but that only leads to frustration and overwhelm, NOT results.
Ready for the good news? By doing LESS, your marketing can be MORE effective. Embrace the practice of simplifying, and you will get great clients & customers AND keep your sanity intact!
Be sure to check out this message from Mary about the upcminign webinar:
In this workshop, Mary will walk you step-by-step through the process of streamlining their marketing so they can focus their limited energy on the activities that are most enjoyable and bring consistent results.
- Develop a complete, streamlined marketing plan based on strengths, preferences, and effectiveness
- Create leverage by systematizing and integrating marketing efforts
- Learn additional business practices to support and accelerate marketing results
- How to identify the best marketing strategies for your business so you can stop wasting time on complicated schemes (ones that ultimately don't work anyway!)
- Why doing less marketing will give you more results, faster
- The costs of making the most common marketing mistakes and how to avoid them
- Significantly reduce or even eliminate resistance, wasted time, and learning curves in your marketing efforts
Earn 1.5 Resource Development CCEU's for attending this webinar.
About Mary:

Mary is a Business Development Expert and Speaker who works with highly driven, busy entrepreneurs to help them significantly grow their businesses while getting their freedom back. Mary's entrepreneurial journey includes successful careers in Real Estate, business-to-business Networking Events and Business Consulting.
Recently a health crisis forced Mary to completely start over and revamp her business, and from the systems she created to weather the storm, she tripled her income while cutting her work hours in half. She teaches audiences and clients the same systems she credits for her current success.