ICF Michigan 2019 Conference

Thursday, October 17, 2019 from 9:00 AM to 3:30 PM (EDT)
Event Details
Join us for ICF Michigan's 2019 conference, when we come together as a coaching community to advance our profession through learning, connection, and celebration.

Thursday, October 17th
Okemos Conference Center
Okemos, MI
9 am - 3:30 pm
(Registration and Continental Breakfast from 8 - 9 am)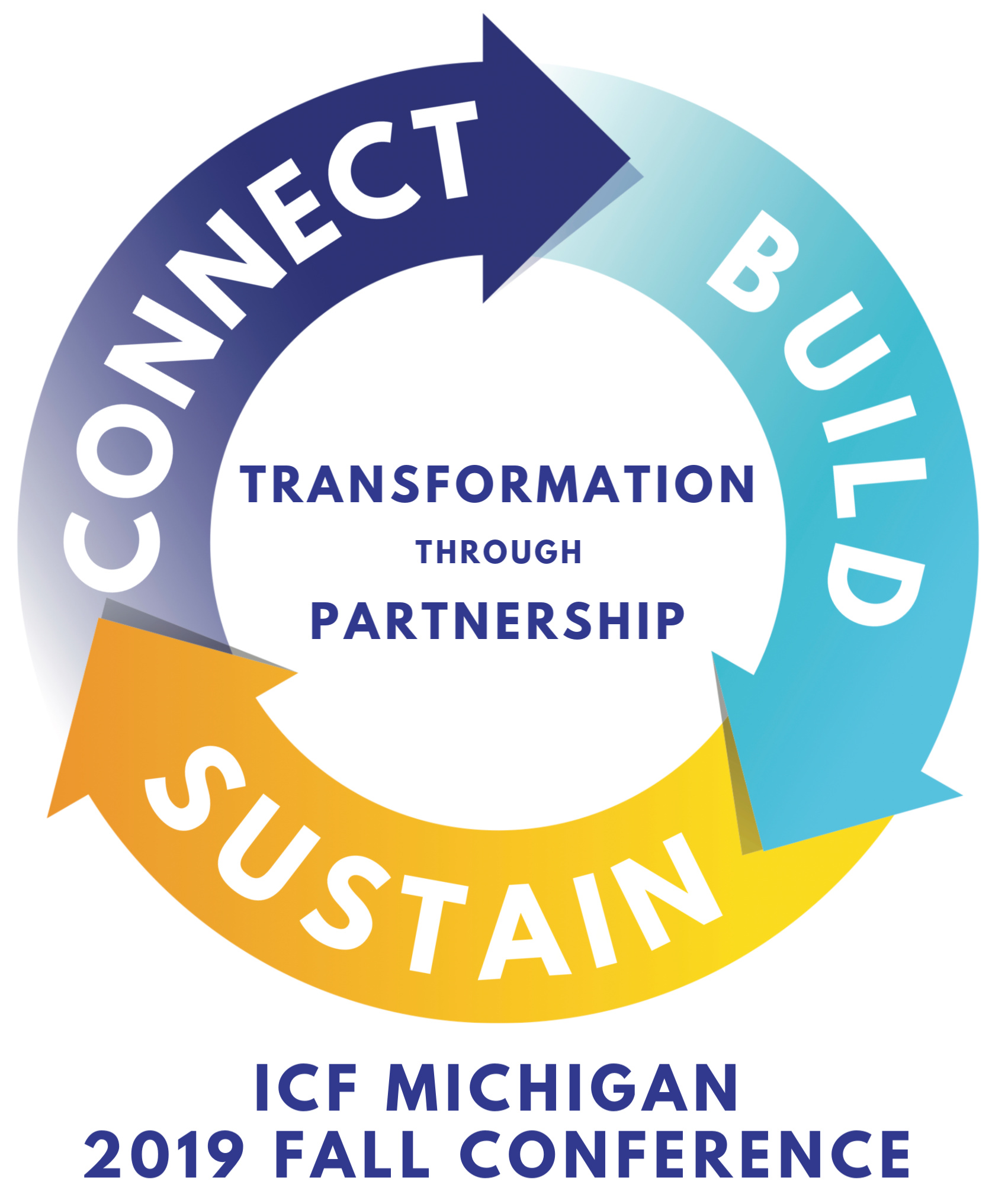 LEARNING
Expand your understanding of the ICF Core Competencies and explore new strategies to grow your business and your coaching career. All keynote and breakout sessions earn you CCEU credits towards certification.

CONNECTION
Meet new colleagues and rekindle long-distance friendships. This year's conference offers additional networking opportunities designed to support you in building relationships that will bring fresh resources, perspectives, and energy to your coaching practice.

CELEBRATION
Spend time with and learn from people who share your desire to have a positive influence on our communities and world. After all, we share a common purpose: to be catalysts for growth and transformation for the
clients we serve.
That's something to celebrate!

Announcing Our Morning Keynote Speaker Babette Ten Haken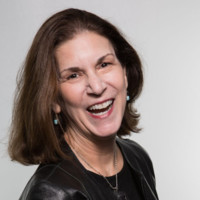 "Build Trust. Tell the Stories Strategic Partners and Clients
Really Need to Hear"
Do strategic partners and clients trust the stories you tell? Do you trust the stories you tell?
Your stories begin with how you respond when people ask: "What do you do?" Are your stories actually outcomes-focused, use- or business cases, which often stop just at the point where they need to continue? Leveraging co-created storytelling attracts, grows and retains partners and clients who are best-suited to grow, expand and sustain your business.

In this keynote, you will:

Discover the key elements of legendary storytelling so you can create the stories which become embedded in partners' and client's minds, catalyzing them to take action.

Expand your storytelling scope across the continuum of stakeholder voices residing within partner and client organizations: regardless of job titles, pay grades, levels of education and generations.

Rediscover the purpose-driven value differentiation that you bring to partners and clients, which often lies dormant, or buried, within the stories behind the stories you tell.
Leverage courageous and compelling storytelling as your key to business growth: acquiring, serving and retaining strategic partners and clients. Co-created strategic storytelling creates Trust: the most powerful stakeholder, partner and client experience of all. Get to where you all need to go: Together.

ABOUT BABETTE:

Babette Ten Haken leverages One Millimeter Mindset storytelling to catalyze purpose-driven communication and value differentiation across job titles, pay grades, levels of education and generations, especially in industries wrestling with workforce capacity for technology change. She serves multiple industries, including those characterized by STEM professionals and left-brain thinkers who often reside in disparate organizational silos. Babette leverages storytelling to simultaneously translate across the traditional business-technology-operations communication abyss to create more professionally diverse, inclusive, profitable and purposeful internal and external partnerships. Let storytelling become a key component of your business strategy. Babette focuses everyone on what they have in common, rather than on what separates them. When you better serve each other, you better serve your clients and strategic partners.

Read the rest of Babette's's bio here.


---
Announcing Our Afternoon Keynote Speaker Lisa Bradley-Mitchell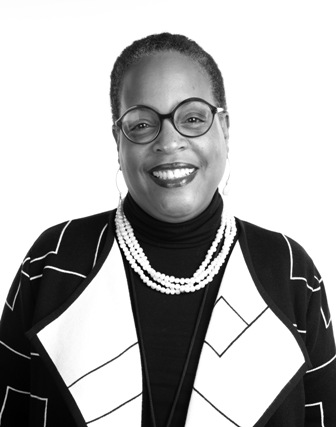 "Transforming Life Through Relationships"
The Transforming Life Through Relationships keynote is designed to help coaches examine their relationships with people, situations and activities and identify the blockages that may be impeding their ability to engage effectively and/or accomplish intended goals. Participants will engage in individual and collective activities designed to promote reflection, and an examination of potential next steps for getting unstuck. The activities are supported by tools and models from Arbinger, Lencioni, and several performance improvement researchers.

ABOUT LISA:

Lisa Bradley-Mitchell is a veteran trainer and coach with 25 years of experience in human resource development. In that time Lisa has provided direct support to clients and led national teams responsible for employee training, leadership development, performance improvement and executive coaching. Her experience in these roles has prepared her to support clients as they work to thrive and survive the chaos of organizational change.

Lisa enjoys partnering with leaders to help them deliver employee development solutions in support of their organizational strategy. She has worked as an internal and external consultant providing coaching and human resource development services to clients in the for-profit and non-profit sectors. Industries supported include financial services, retail, energy, advertising, and academia.

Read the rest of Lisa's bio here.

PRICING:  Save $21 by registering at our Early-bird rate, which ends September 13th!

FOR BREAKOUT SPEAKER INFORMATION, GO HERE -
https://icfmichigan.org/2019-conference/breakoutspeakers/

Save This Event
When & Where

Okemos Conference Center
2187 University Park Drive
Okemos, MI 48864


Thursday, October 17, 2019 from 9:00 AM to 3:30 PM (EDT)
Add to my calendar
Organizer

ICF Michigan was organized in 2004 to serve the broad spectrum of professional coaches who live and work in Michigan, and to work for the advancement of professional coaching.

OUR MISSION -
Our mission is to support and promote the highest standards of professional coaching in Michigan, and to be a vibrant community where coaches learn, grow and succeed to best serve our clients.

OUR VALUES -
Leadership: We will set a clear direction for the coaching profession that inspires authenticity, innovation and a pioneering spirit.

Service: We will be passionate about calling forth the magnificence of our clients and encourage them to expect more from themselves than they ever imagined.

Community: We will support one another by creating an environment for sharing, growth and learning.

Collaboration: We will work together to create synergistic results for our colleagues and our clients.

Abundance: We will give of ourselves and openly share our resources with one another.