Iceage w/ Mary Lattimore

Tuesday, June 26, 2018 at 8:00 PM

-

Wednesday, June 27, 2018 at 12:00 AM (EDT)
Event Details

ICEAGE w/ MARY LATTIMORE
Tuesday, June 26th
Doors 7pm / Show 8pm
$10 Members / $13 ADV / $15 DOS
All ages / Standing
Iceage is Elias Bender Rønnenfelt, Dan Kjær Nielsen, Johan Suurballe Wieth, and Jakob Tvilling Pless.  Beyondless, Iceage's fourth record (and first that was recorded all-analog), was produced by the band and Nis Bysted, recorded by Mattias Glavå at Kungsten Studios Göteberg, and mixed by Randall Dunn at Avast Studios Seattle.  The album was played entirely by the band with additional performances by Nils Gröndhal (violin), horns by Kasper Tranberg (trumpet), Lars Greve (saxophones) and Morten Jessen (trombone), and vocals on "Pain Killer" by Sky Ferreira.

Below please find further words on this moving, majestic new album and its nuanced craftsmanship from Daniel Stewart (Total Control) and Richard Hell.

—————————————————————————-

The beauty of a moral act depends on the beauty of its expression. To say that it is beautiful is to decide that it will be so. It remains to be proved so. This is the task of images, that is, of the correspondences with the physical world. The act is beautiful if it provokes, and in our throat reveals, song. Sometimes the consciousness with which we have pondered a reputedly vile act, the power of expression which must signify it, impels us to song. This means that treachery is beautiful if it makes us sing.
-Genet, A Thiefs Journal

Beyondless is the 4th LP from Iceage. This record radiates joy.

Pay attention to the journey, from New Brigade, a juvenile delinquent take on post-punk, full of cold, distant condemnation, and onto the ecstasy of You're Nothing, shedding the more aggressive hardcore influence and dragging in more light, a tendency followed on Plowing Into The Field Of Love. The intoxication is consistent, this has always been drunk music, but it's less a stumbling confusion and more a sturdy heartfelt confession with each record. They have finally caught up with their ambition. Their entire charm has always rested in their running ahead of themselves with blind confidence, taunting you to follow and you follow because wherever they are going is vital, is alive; on Beyondless they are treading with an assurance that is disarming, but there is no loss of charm, you are arm in arm now, whispering intimacies.

Intimacies that recall other intimacies: something must have happened when Iceage heard Gun Club Miami. Some traumatic event! A wild band has not been tamed, but is in repose, retaining an edge but expressing something less definite, something about hurt or longing or regret.

Attention must be directed toward the brilliance of EBR's lyricism on Beyondless! In his evocations of beauty in profane imagery, in his plumbing of the depths of betrayal and criminality, there are suggestions of Jean Genet and the disgraceful slurring of Leonard Cohen.

Love's Forever Changes is an appropriate reference point for the record, orchestral touches to rock music that reached in a very affected / effected manner toward some transcendent experience.  You can hear blissful catatonic evocations of the Waterboys, slurring face down on the bar some holy affirmations. Overall, the strongest suggestion is of the Stones in their Exile period, holed up in some decadent mansion attempting to pay tribute to American music from country honk brawls to sleazy soul revues to cocaine blues, it has this confident air of music written in the midst of excessive reveries.

Letting in the light, the joy radiates. They are post post-punk, Beyondless retains the rich character of their brash beginnings, but this is something beyond, oh hell, this is something very, very special, a generous gift for an anemic age.

-Daniel Stewart (Total Control)

----
About Mary Lattimore:
Mary Lattimore is a Los Angeles-based harpist. She experiments with effects through her Lyon and Healy Concert Grand pedal harp, concocting half-structured improvisations which can include both ambient glitter and unsettling noise. Her first solo record, the Withdrawing Room, was released on Desire Path Recordings in 2014. The solo recordings that followed, At the Dam and Collected Pieces, were released by Ghostly International.

Mary has also recorded synth + harp duo projects with Elysse Thebner Miller (And the Birds Flew Overhead) and Jeff Zeigler (Slant of Light) and has co-written reimagined scores for the 1968 experimental silent film Le Revelateur, directed by Philippe Garrel (who approved of the project), and the Czech New Wave classic Valerie and Her Week of Wonders, and performed these scores live throughout the US with Jeff Zeigler and the Valerie Project, respectively. She has contributed and written harp parts for such artists as Kurt Vile, Thurston Moore, Sharon Van Etten, Meg Baird, Steve Gunn, the Clientele, Hop Along, Jarvis Cocker, Karen Elson, Ed Askew and Quilt.

Ghostly International will release her third solo record in late spring of 2018.
-----
Thank you to our corporate sponsor for supporting 3S Artspace and our emerging musical acts: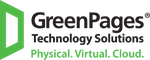 When & Where

3S Artspace
319 Vaughan Street
Portsmouth, NH 03801


Tuesday, June 26, 2018 at 8:00 PM

-

Wednesday, June 27, 2018 at 12:00 AM (EDT)
Add to my calendar
Organizer
3S Artspace, a 501c3 non-profit, is dedicated to presenting and supporting contemporary artists and their work in order to stimulate the artistic community and creatively engage and educate the public at large, while establishing a vital and accessible regional gathering space.