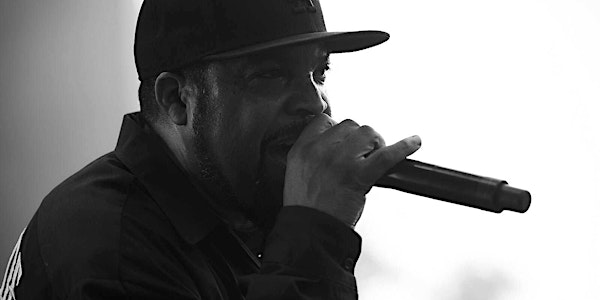 Ice Cube Tickets
Ice Cube: A legendary rapper, actor, and cultural icon, known for his raw lyricism and influential contributions to hip-hop.
Date and time
July 7 · 9pm - July 8 · 12am EDT
Location
Ovation Hall 500 Boardwalk Atlantic City, NJ 08401
Refund Policy
Contact the organizer to request a refund.
About this event
Ice Cube Tickets
Ice Cube, born O'Shea Jackson, is a multifaceted artist who has made significant contributions to the realms of music, film, and activism. As a pioneering rapper, he gained prominence as a member of the influential hip-hop group N.W.A, whose politically charged and raw lyrics gave rise to the genre of gangsta rap. Ice Cube's solo career took off with critically acclaimed albums like "AmeriKKKa's Most Wanted" and "Death Certificate," showcasing his lyrical prowess and unapologetic storytelling.
Beyond his music career, Ice Cube has successfully ventured into acting, starring in and producing several notable films. He gained recognition for his roles in movies such as "Boyz n the Hood," "Friday," and the "Barbershop" series, displaying his versatility as an actor and his ability to bring authenticity to his characters. Additionally, he has been involved in screenwriting and directing, further showcasing his creative talents.
Ice Cube's influence extends beyond entertainment, as he has been an advocate for social and political issues affecting the African American community. He has used his platform to address systemic racism, police brutality, and socioeconomic disparities, making him a prominent voice in the fight for equality.
Throughout his career, Ice Cube has earned numerous accolades, including Grammy nominations, MTV Movie Awards, and induction into the Rock and Roll Hall of Fame as a member of N.W.A. His impact on music, film, and activism has solidified his status as an iconic figure, inspiring future generations of artists and activists alike.
Get ready for a hip hop night with legendary rapper, Ice Cube! The event will take place on Friday, July 7, 2023 at 9:00pm at Ovation Hall at Ocean Casino Resort, Atlantic City, NJ. Don't miss your chance to see one of the most famous rappers of all time perform live!