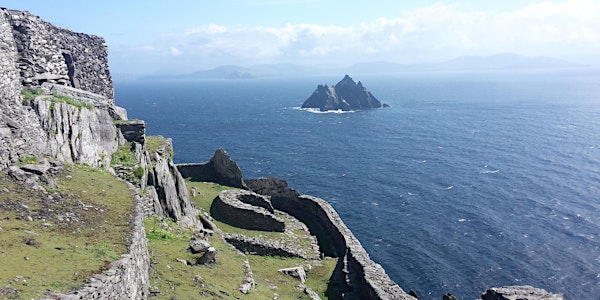 ICAHM Conference 2022 : The World Heritage Convention at 50
Location
The Royal Irish Academy
19 Dawson Street
D02 HH58 Dublin 2
Ireland
Refund policy
Refunds up to 7 days before event
ICAHM 2022 Conference The World Heritage Convention at 50: Evolution and influence on Archaeological Heritage Management since 1972
About this event
ICAHM Conference and meeting: 8-10th December 2022
With the support of the National Monuments Service (NMS), Department of Housing Local Government and Heritage ICAHM is celebrating the 50th anniversary of the World Heritage Convention with a conference on Integrity in World Heritage in Ireland.
This anniversary provides ICAHM with an important opportunity to move forward from the original ICAHM Charter and the ICAHM Salaleh Guidelines to consider integrity as a topic that is central to World Heritage, archaeological heritage management, and the development of conservation thinking in general.
The timing of the conference complements the new (revised) Tentative List for Ireland, scheduled to be launched in the summer of 2022 and the draft World Heritage Strategy for Ireland commissioned by NMS, also due to be launched in the summer/ autumn 2022, as well as the recently published Heritage Ireland 2030.
The themes of the conference fit with the strategic objectives of the NMS by engaging with a key topic for the definition of potential Outstanding Universal Value, enhancing national World Heritage knowledge, capacity and capability, raising awareness of the values of World Heritage, and contributing to international World Heritage initiatives.
Excursion: Saturday 10th December: Tara and Navan Fort / Emain Macha (Royal Sites of Ireland serial property
The conference will take place in Dublin on 8-9th December.
On Saturday 10th December as a formal part of the meeting there will be an excursion* to Tara, Co. Meath and Navan Fort/Emain Macha, Co. Armagh to highlight the international significance of these sites and the wider Royal Sites of Ireland serial property, which is being considered for inclusion Ireland's new Tentative List.
Navan Fort/Emain Macha demonstrates the trans-national element of this property and the relevance of an all-island approach to discussions of heritage management.
*Excursion limited to 100.
Visit the conference website https://icahm.icomos.org for full programme details.