About this Event
OVERVIEW
Our world is changing at a rapid and unrelenting pace. To keep up, organisations embark on digital transformation projects to keep pace with change, new competitive and meet the changing demands of the digital enabled Customer.
While digital tools and platforms can help with modern knowledge work, in reality, many leaders and professionals are increasingly suffering from work-related stress, unhappiness and corporate burnout. This results in a decrease in productivity and quality of Customer value created by the organisation.
Upon successful completion of this training workshop, participants will receive the ICAgile Certified Professional in Business Agility Foundations certification.
In this course, you will learn:
• The fundamentals of the Agile mindset and Agile ways of working
• Why organisations, such as ING Bank, LEGO and Microsoft, are undertaking global Agile transformation to be nimble and relevant in today's competitive world
• How to prioritise competing stakeholder demands by understanding and practising true customer-centricity
• Agile Kanban to increase productivity, optimise workflows and manage multiple deadlines
• Lean Thinking and Scrum to manage and deliver projects on time and on budget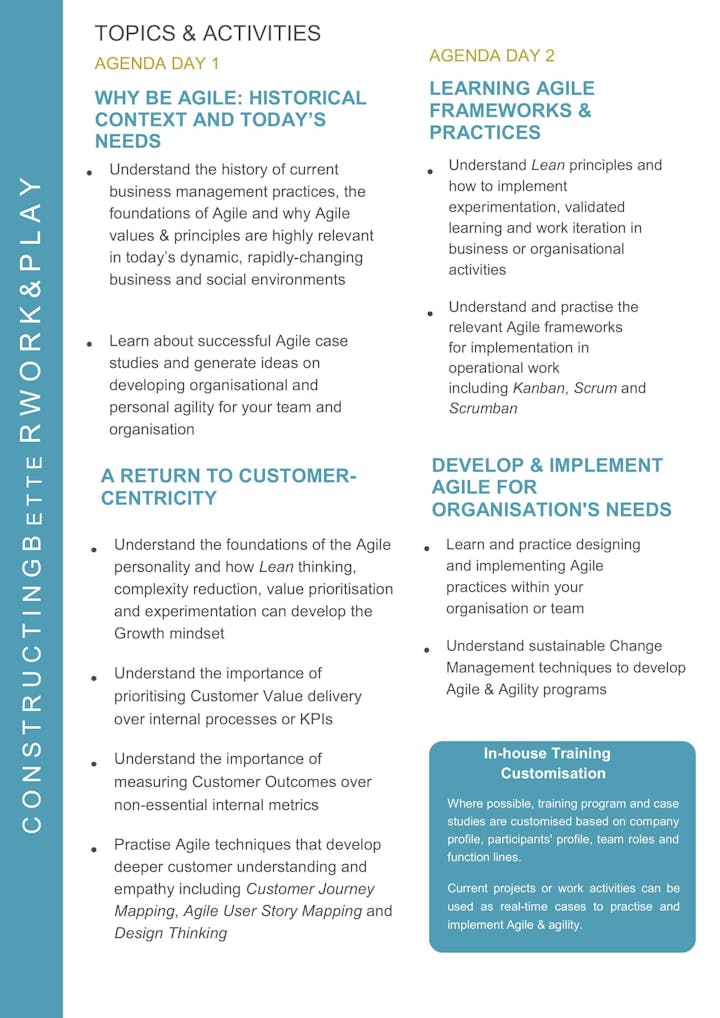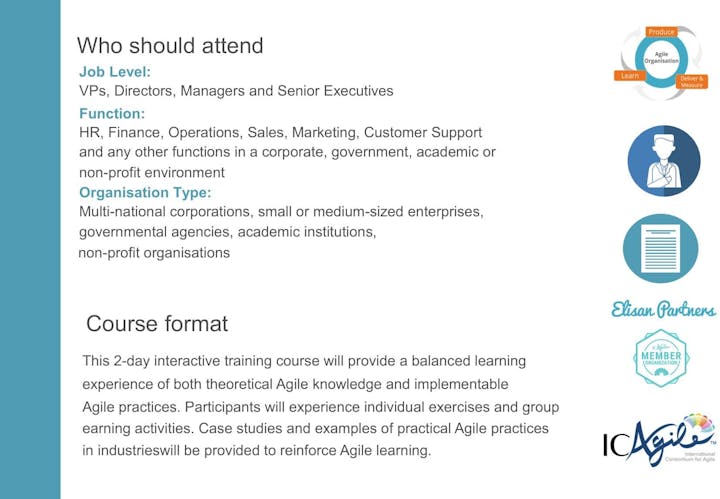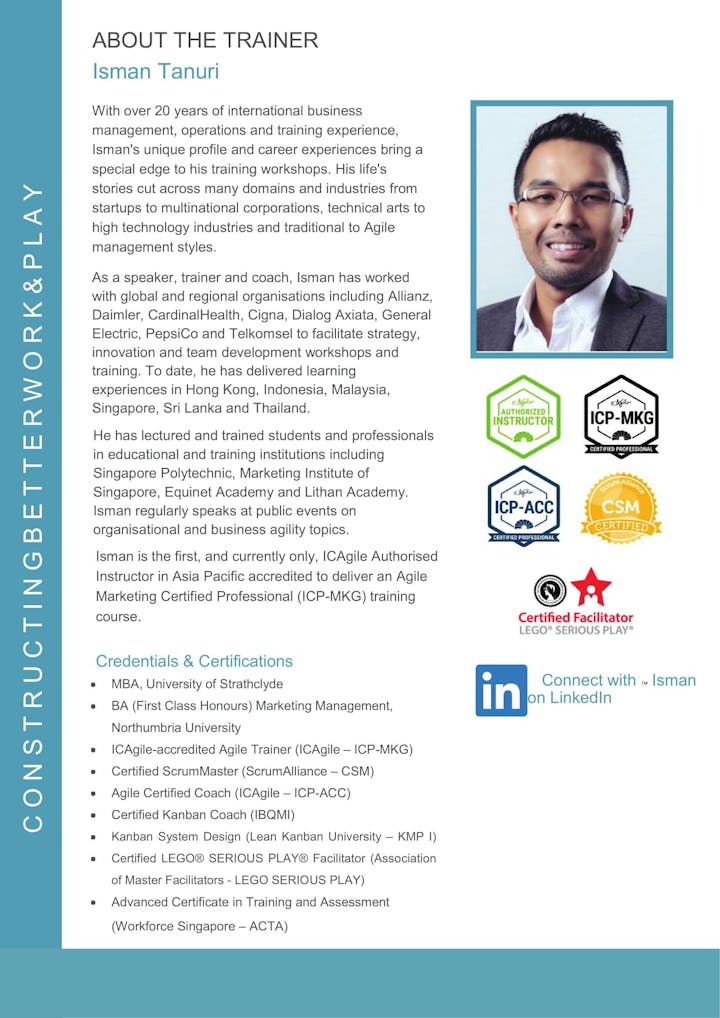 Quality Training (Thailand) Ltd. &
Management Innovation Center
Tel. +66 2902-0384 , 516-5298
Mobile. +66 65-237-5990
Fax. +66 2902-0589
E-mail : info@qualitytraining.co.th