Event Information
Refund policy
Contact the organizer to request a refund.
Eventbrite's fee is nonrefundable.
ICAgile Certified Professional in Agile Team Facilitation taught by Internationally recognized Coach, Trainer and author, Damon Poole
About this event
Please note: Value Add seat includes Basic seat plus an hour of 1-1 coaching with the instructor, an eBook version of "Professional Coaching for Agilists", an Agile assessment tool, all of the Mural templates from class, and an Agile Coach / Scrum Master resume writing guide
Please note, if you require an invoice for expense purposes, please contact Anna Kepshire at akepshire@keptraining before registering through Eventbrite.
Can't attend the full class-Check out the Live Pass option!
About our Amazing Class:
This intense interactive experience in this workshop was hand crafted by Damon Poole and Gillian Lee, co-authors of the book "Professional Coaching for Agilists" by Pearson. They have been co-designing Agile Coach workshops for nearly a decade, more than most other offerings on the market. In 2019 and 2020 they trained hundreds of people while continuously updating the material with experience from their ongoing Agile Coaching work. In addition, this workshop has been designed to utilize the knowledge of the participants in order for participants and instructors to learn from each other.
This workshop is more like a curated collection of interactive conference sessions than a typical certification course cramming you full of slides. There's Q&A, open discussion on specific topics, breakout rooms, individual and group activities, sharing experiences within your breakout room and with the full class, and the use of Zoom, Mural, Google Docs, and other tools.
Two thirds of the workshop is spent in fun group activities and games in zoom breakout rooms with 2-5 people depending on the activity. Most of the activities are also available as free downloads, professionally created boxed kits or both. We encourage you to have interesting materials on hand for use in some of the activities such as colored markers, Legos, pipe-cleaners, or whatever works for you. At the completion of the workshop you will have more than a dozen games, activities, and techniques for use with your teams and organization. Discover where you are in your Agile Coach journey and learn new skills and techniques to progress further and faster in that journey.
The focus of the workshop is facilitation and Professional Coaching as applied within an Agile environment. What you will learn is framework agnostic; applicable for coaching in any Agile-oriented environment whether people are using Scrum, Kanban, SAFe, LeSS, or any other Agile-oriented set of practices.
Learning Objectives
• A wide variety of facilitation techniques for increasing diversity of input, engagement, and participation
• Combining facilitation and Professional Coaching
• Creating high performance teams
• Providing feedback and expertise using a coaching mindset
• Applying ADKAR, an individual change management system to a whole team
• Engaging the team in co-facilitation to produce action items that they are motivated and resolved to carry out
• Creating Agile team work environments; physically & virtually
The details of all 14 modules are available at: https://damonpoole.com/icagile-certified-professional-in-agile-team-facilitation/ .
Audience & Prerequisites
While the workshop has obvious appeal for Scrum Masters, RTEs, and Agile Coaches, other roles that can benefit from the workshop include: tech leads, project managers, managers, and product owners. All of the skills in the workshop are useful for anyone looking to increase their organization's level of Agility or to become even more effective when working within an Agile environment. A working knowledge of Agile and at least one Agile methodology is required. Recent experience on an Agile team is highly recommended.
Certification
After attending the workshop, and successfully demonstrating facilitation competency in a facilitation session, each participant will receive the ICAgile ICP-ATF, Certified Professional: Agile Team Facilitation. It is one of the steps towards becoming an ICAgile certified expert in Agile Coaching (ICE-AC). There is no exam other than showing the instructor that you are engaged and contributing to the overall experience in support of your fellow participants.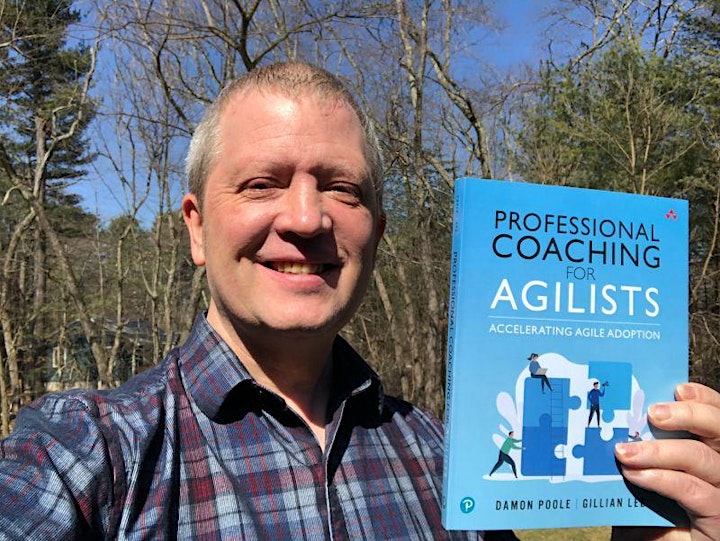 Date and time
Location
Refund policy
Contact the organizer to request a refund.
Eventbrite's fee is nonrefundable.
Organizer of ICAgile Certified Professional in Agile Team Facilitation
KEP Training is a leading provider of information technology training, and is dedicated to helping outstanding companies build stronger businesses. Committed to innovation, product excellence, and customer success, KEP's industry-leading customers include Enterprise and Fortune 500 companies, such as Humana, PPL, Papa Johns and UPS.  KEP combines a passion for client satisfaction, technology innovation, immersive training experiences, and professional collaboration. Our proven and scalable training solutions allow our customers to accelerate the deployment of transformative tech experiences – creating growth, profitability and a competitive advantage. KEP offers multiple delivery methods, from Corporate On-Site Training, Instructor Led, Virtual Instructor Led, Webinar and E-learning courses. 
#Agile #Scrum #Kanban #Agilility #Business Agility #Project Management