Sales Have Ended
Registrations are closed
Thank you for registering!!
Sales Have Ended
Registrations are closed
Thank you for registering!!
Description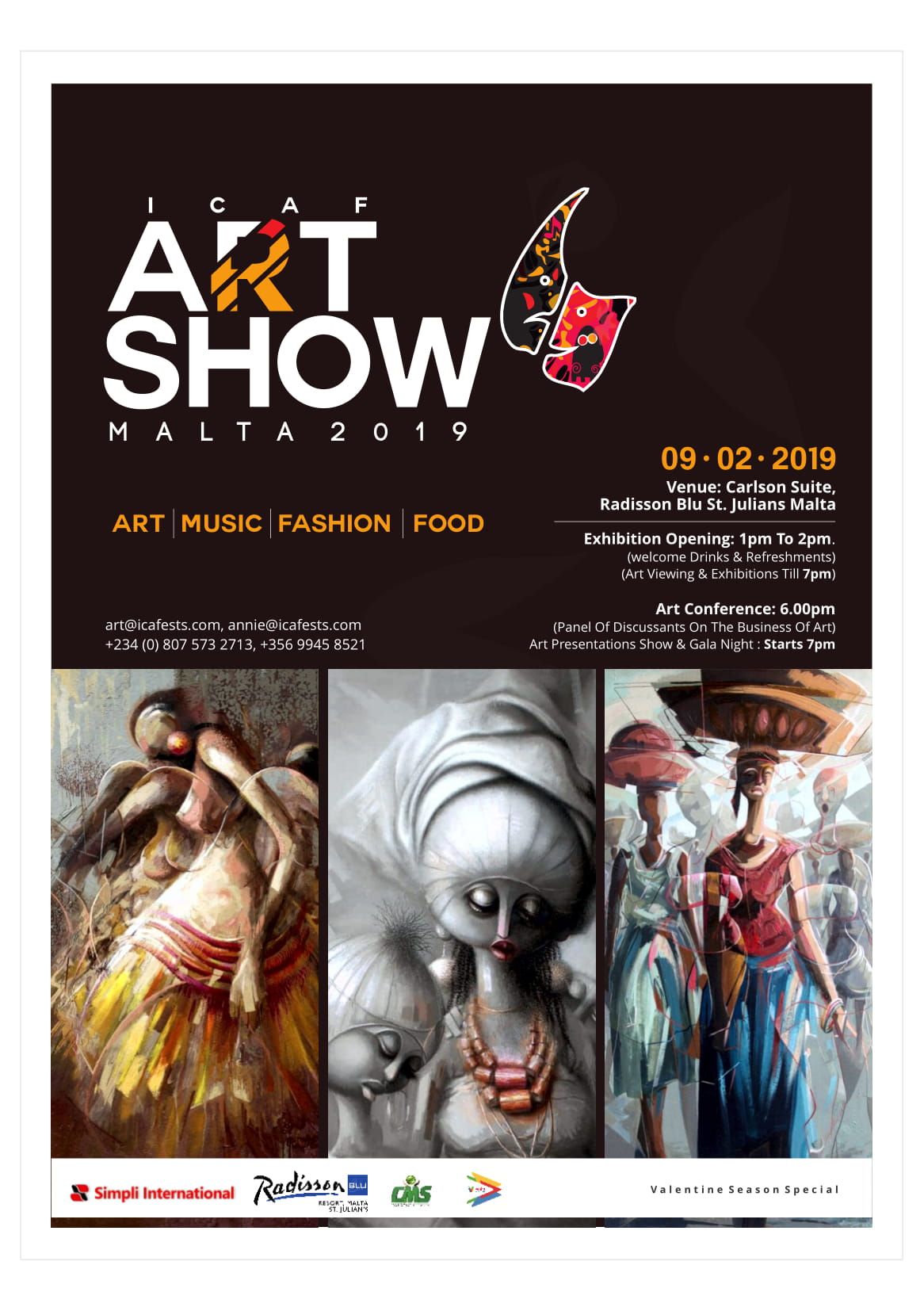 The International Culture & Art Fests (ICAF) presents international contemporary Artists to network and exhibit with Local artists in Malta thereby promoting exchange.
The Event's mission is to Support Art Exchange & Culture diversity.
A special event for all Art Galleries to attend/participate, Art Institutes, Art students, Cultural organizations, Media, Art collectors, Auction houses and Art Enthusiasts!
A unique occasion for all Visitors to experience Culture in forms of Visual arts, Engage with exhibiting artists, fashion and food display on site.
An interesting way to spend your Valentine with friends and family.
Attendance is free!!!! with entertainment
CONTACT
EUROPE : +356 9945 8521
AFRICA: +234 80 75732713
Follow us on Social media; Facebook:@icafests,@Simpli international, Instagram:@icafests