You're invited to join The ICA for our Sixth Dinner at NamesCon at Max's Wine Dive, on Wed at 7:30, following NamesCon's opening reception.
About this event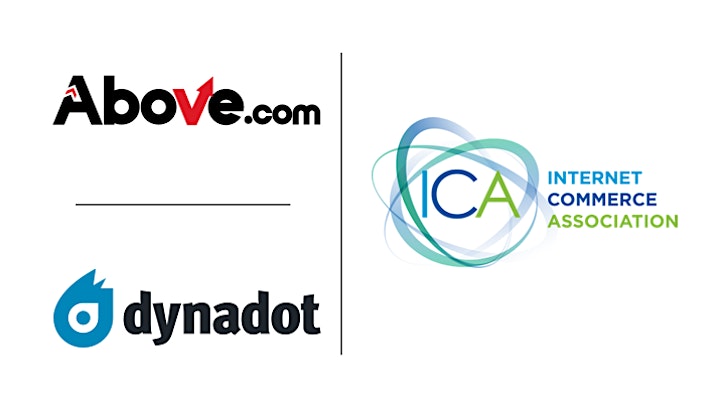 Dear ICA Members, Friends, and NamesCon Attendees,
We would like to invite you to Internet Commerce Association's sixth annual dinner hosted at NamesCon, co-hosted with Braden Pollock, sponsored in part by ICA Members, Above.com and Dynadot.com! Join us on Wednesday, January 29th, at 7:30pm for excellent food, drinks, and conversation with friends and colleagues in the domain industry. We're very proud that what started as a small gathering has become a popular tradition for a growing number of attendees each year!
With NamesCon's move to Austin, we're excited to introduce a new venue, Max's Wine Dive! Max's is an award-winner restaurant located in the heart of downtown Austin, just a few minutes walk from the Omni Hotel! Max's Wine Dive is an eclectic restaurant and wine bar with a cool vibe that captures the qualities of a casual, industrial eatery with a superb food and wine program! They're all about serving "gourmet comfort food" alongside a constantly curated selection of wines from around the world, some of which are not found anywhere else, all served with a down-to-earth, rock-n-roll style! The meal will be reception style with a wide variety of signature dishes to choose from and a limited open bar.
And like last year, if you decide to join the ICA between now and the dinner, Russ Goodwin, a longtime ICA member, will pay for the first 20 members to do so! There's no better time to join than today!
We also prepared a little surprise, and will be announcing the winner of the 2020 Lonnie Borck Memorial Award during the dinner.
As with the previous years' dinners, we expect high demand for the tickets, so please reserve yours quickly!
The ICA gives the domain industry a voice in policy matters a focus on protecting the rights of domain owners and the businesses in the industry. If you are not already a member, we welcome you to join with your friends and colleagues who are already ICA members.
Please get in touch if you have any questions. We look forward to seeing you on Wed, January 29th.
A very big thank you to our sponsors, Dynadot.com and Above.com, who help offset the cost of the dinner.
Kamila Sekiewicz
- - - - - - - - - - - - - - - - - - - - - - - - - -
Important Information and FAQs:
Ticket Price: $100
Age: 21 and over
Address: Max's Wine Dive, 207 San Jacinto Blvd., Ste. 200, Austin, TX 78701
Can I bring my spouse / partner / friend to the dinner?
Yes, all are welcome. Just order enough tickets or send us their email address.
What do you mean by a "limited open bar"?
We have a set budget for the open bar (wine, beer and soft drinks) so we don't go over budget. From past years' experience, we expect the budget will allow the bar to be open for most, if not all of the evening. In the unlikely event that our group is more thirsty than usual and our limit is reached, the bar will convert to a cash bar. Premium drinks that are not available through the open bar will also be available at any time as a cash bar.
Will vegetarian options be available?
Yes, there will be a variety of vegetarian dishes. For our vegan guests, please get in touch with Kamila (kamila@internetcommerce.org) after you've purchased your ticket so we can make sure we'll have something available for you as well.
Where can I contact the organizer with any questions?
Please contact Kamila Sekiewicz (kamila@internetcommerce.org) with any questions.
How do I get to the venue?
Max's Wine Dive is located a few minutes walk form the Omni Hotel. Google will show you the way!
Where can I learn more about the ICA?
If you are involved in the domain industry, then you have a home with the ICA. The ICA looks out for your interests and promotes the success of our members. We count many leading companies and individuals in the industry among our members. Give yourself a voice, and join with other engaged members of the industry in the ICA. Visit our website. See our members. Read our articles.