Description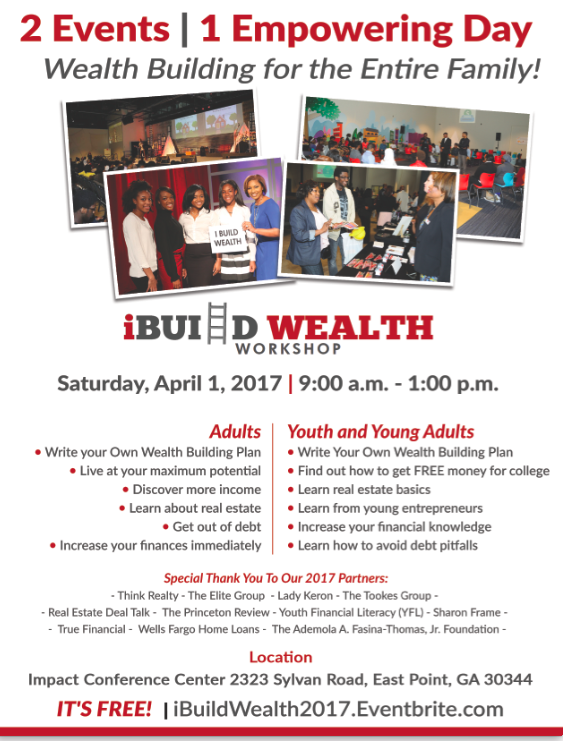 Additional information:
Parking is free.
Doors open at 8:45 a.m.
Light snacks will be available for free throughout the day. However, due to the intensity of the day it is recommended that you eat breakfast prior to coming.
You will be provided a Workbook, it is recommended that you bring a notepad or tablet.
Youth are classified as 13-17 (must be accompanied by a parent or group coordinator).
Young Adults are being classified as ages 18-24.
Adults - 25 and order.
ABOUT SONIA BOOKER
Sonia is among the nation's top 'Go To' thought-leaders on wealth creation and real estate investing. She is the author of the Essence magazine bestseller, Real Estate and Wealth: Investing in the American Dream. As well as her newly released book Self Wealth For Women: An Inspirational Book & Journal. She was recently featured in O, The Oprah Magazine as a Leading Woman In Atlanta. Sonia contributes wealth building information for several publications and can be seen on NBC and FOX news programs sharing financial tips and advice. She shares her advice regularly on The Sonia Booker Radio Show heard on Biz 1190 AM every Saturday morning at 9:30 a.m. EST.
For more information and events visit www.SoniaBooker.com.