IBM's Research Technology Vision - live at the Research Lab (limited to 40...
Description
IBM's Research Technology Vision - live at the Research Lab
IBM Research – Zurich is one of 12 IBM Research centers around the globe. Opened in 1956, it is home to world-class scientists representing more than 45 nationalities. Cutting-edge research and out- standing scientific achievements, most notably two Nobel Prizes, are associated with this lab. IBM researchers are dedicated to creating an impact for our clients, to collaborating to change the way the world works, and to paving the way for the future of computing.

For more than 25 years, IBM scientists have annually evaluated game-changing technological advancements they expect in the next 3 to 5 years. Called the Global Technology Outlook (GTO), this confidential report constitutes an important element in shaping IBM's corporate strategy. It's IBM's vision of the future for information technology.
IBM Research Technology Vision - The IBM Research Technology Vision shares headlights into technologies that will transform business, industry, and the world. It also provides examples of IBM research efforts focused on inventing, developing, and delivering the solutions needed to achieve this vision.

Over the past several decades we have witnessed vastly expanded use of IT capabilities – from specialized applications for the ultra-skilled few to ubiquitous services available pervasively, usable by all. The world of computing has also radically changed, evolving from the client-server era to personal computing to the advent of the Internet, to mobile, cloud, and now an artificial intelligence (AI) era. We are moving from a history of programmable IT to one in which IT begins to understand, reason, and learn.

In our lifetimes we have seen the rise of Internet banking, cellular communications, mobile payments, GPS navigation, video streaming, social media, and online retail sales, all of which have dramatically changed the way we work, transact, and interact.

This all might lead one to suspect that the most interesting technology advancements are behind us. We don't believe that to be true. In fact, we expect continued technology advancements to produce revolutionary changes to our society along five key themes:

AI Everywhere: Soon AI will permeate every discipline and all industries, from finance to education to healthcare, driving up productivity and enabling brand new opportunities.
Deeper Insights: New technologies will be able to sense, analyze, and understand things never before possible.
Reimagined Engagement: New forms of human-machine interaction and emerging technologies such as blockchain, conversational bots, and new AI modalities are transforming how individuals engage with one another.
Personalization at Scale: Personalization will be implemented with an unprecedented level of contextual relevance, detail, and scale, considering the immediate situational variables of the individual.
Emerging architectures: Emerging architectures such as neuromorphic computing and quantum computing inspired by the natural world will enable answers to previouslyunsolvable problems. Neuromorphic systems attempt to mimic how the brain computes and extend the classical Von Neumann computer architecture with the ability to bring computation close to the data.
Haig A Peter, Senior Executive Consultant and AI/Cognitive Computing Ambassador, will discuss some of the key insights of the latest of these trend reports: IBM's Research Technology Vision.
About our speaker: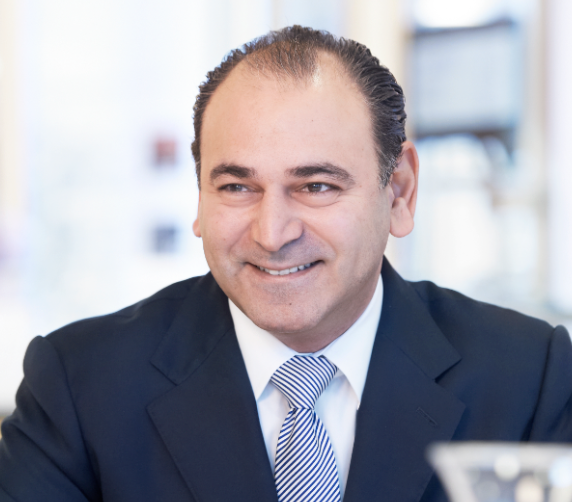 Haig A. Peter is a Senior Executive Consultant and AI – Cognitive Computing Ambassador at IBM Research - Zurich having joined the IBM Corporation in 2000. As an AI – Cognitive Computing Ambassador for IBM Research, Haig meets regularly with clients from various industries to discuss the tremendous strides in cognitive computing and artificial intelligence to help manage the huge increase in both structured and unstructured data, whether from internal or external sources. It presents a huge opportunity to use Watson and cognitive computing to access data, to identify patterns and to develop business and industry insights that benefit
clients.
Haig has been an invited keynote speaker at many conferences around Europe on the topic AI – cognitive computing, and the IBM Research Technology Vision which identifies significant technology trends and identifies high- impact disruptive technologies leading to game-changing products and services over a 3- 5-year horizon.
Disclaimer
Nationality - IBM Research Lab Worldwide security rules require that every guest entering a Lab needs to provide his nationality. Thank you for understanding. For more info in EN, please, click here
Agenda
17:30 Registration
18:15 Introduction to IBM Research
18:30 Research Technology Outlook
19:30 Networking Apéro
20:00 End

Event Language: English
Professional Development Units: 2
- 0.5 Leadership
- 1.0 Strategic & Business Management
- 0.5 Technical Project Management
Please be aware that at the event photos of the audience are made and published on the PMI Switzerland homepage as well as on Facebook. The event may also be live broadcasted over Facebook. With your attendance you accept these conditions.
Event fee discounts: If your are PMI-CH member, please log in with your PMI-CH member account at www.pmi-switzerland.ch and enter the event from there in order to benefit from the membership discount: https://pmi-switzerland.ch/pmi-switzerland.ch/index.php/internal-processes/705-eventbrite-faq
Cancellation policy: 100% refund is possible for a ticket if cancelled 5 days before the event.