Description
Celebrate summer with the IBM Summer Startup Party presented by IBM, Startup Grind Dallas, Tech Wildcatters, and Women Who Code!
Network with developers, tech experts, and startup founders over drinks and hors d'oeuvres at this community celebration of summer! Hear from IBM industry veterans, mingle with developers from Women Who Code, and learn about the newest cloud solutions for startups.
Agenda:
6:00 PM: Registration and Networking
6:15 PM: Opening Remarks
6:30 PM: Featured Talk: Blockchain
7:30 PM: Featured Talk: Data Science
8:30 PM: Closing Remarks and Networking
Featured Speakers:
Tim Waters
Vice President, North American Digital Sales at IBM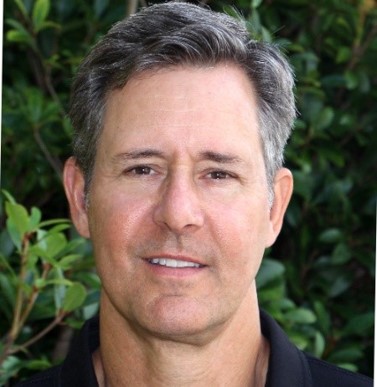 Tim Waters provides execution leadership for Software Subscription & Support, Winback and Xaas Contract Extensions across all markets in North America. Provides direct leadership and coaching of the SMR, CER, Federal, Appliance, Volume, OEM Acquisition and Reinstatement team(s) comprised of 4 Business Unit Executives, 17 Front Line Managers and 220 sellers. Career success spans 20 years building and leading sales teams within the verticals of technology and healthcare. Co-founded a company specializing in sales channel management and has held key roles in multiple organizations.
Chris Tyler
Tech Evangelist at IBM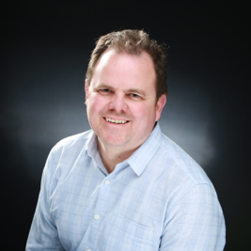 Chris Tyler is an IBM Technical Evangelist with over 25 years of experience in data, analytics and software development. He helps IBM Partners leverage IBM Cloud and Cognitive technologies to bring new products and services to market. Chris is an expert in embedded analytics and speaks to audiences around the globe on how to build applications using Blockchain, IoT and Analytics.
Darrel Pyle
Tech Evangelist at IBM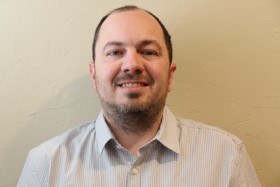 Darrel Pyle is an IBM Technical Evangelist with a background in business intelligence, data integration and data science. He has over 20 years experience in various IT fields including server administration, networking, programming, and engineering with the past ten years focused on data integration, analytics and data science. He believes in unlocking the power of data and by utilizing systems and services, anything is possible. Darrel strives to make individuals he interacts with the best they can be by educating, motivating, and teaming up to push the boundaries of what is possible.
Yushu (Jade) Zhou
IBM Data Scientist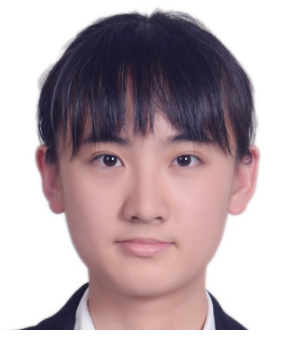 Yushu (Jade) Zhou is an IBM data scientist specializing in machine learning. She is a recent master's graduate from Columbia University where she majored in quantitative methods and has broad interests in predictive modeling, NLP and recommendation systems. She believes in the power of data and works on helping clients improve productivity by applying machine learning to everyday business. Jade can code and yes, women can code!
Sharon LaDay
Blockchain Ecosystem Leader at IBM
Sharon LaDay comes to the blockchain industry with a background in enterprise infrastructure solutions, startup investing, and education technology. Prior to her current role as Blockchain Ecosystem Leader at IBM, Sharon was Vice President, Business Development for Macmillan New Ventures where she developed and executed growth strategies with a portfolio of startups. Her additional startup experience comes from her time at edtech startups like Wimba which was acquired by Blackboard Inc., and storage networking startups like Andiamo Systems which was acquired by Cisco Systems. Her other enterprise infrastructure experience includes product and platform marketing at EMC Corporation and VERITAS Software; and high-availability/disaster recovery infrastructure design as an engineer for Datalink. Sharon earned a BS in Computer Science from Texas A&M University and an MBA from Columbia Business School.
---------------------------------------------------------------------------------------------------------------------------------------------------
Startup Grind is a global startup community designed to educate, inspire, and connect entrepreneurs. We host monthly events in more than 200 cities and 98 countries featuring successful local founders, innovators, educators and investors who share personal stories and lessons learned on the road to building great companies. Our monthly fireside chat interviews, startup mixers and annual conferences provide ample opportunities to connect with amazing startups and the people behind them, tap into a strong support network, form meaningful connections and gain inspiration for the startup journey ahead. For more information visit StartupGrind.com (https://www.startupgrind.com/) or follow us on twitter @StartupGrind (https://twitter.com/StartupGrind).
Lee Blaylock
Dallas Chapter Director
Lee Blaylock is the founder, CEO and Chairman of Find a Game & WhoAt. Starting his career at Dell (badge #244) for 7 years mostly in R&D, Lee was their 2nd ex-pat and worked two years in Europe. He then went to Oracle, where he left as a consulting group Practice Director. The first company he started, ServiceLane, was venture funded and he sold it to Owens Corning (NYSE: OC). He is the founder and former Managing Director of Annandale Capital, an investment firm managing > $500 million.
Ricky Tejapaibul
Dallas Chapter Co-Director
Ricky Tejapaibul is the Managing Partner and CEO of Tech Wildcatters, one of the first 15 startup accelerators in the world and pioneer of the Gauntlet, a milestone-based data-driven accelerator model. Ricky is an active angel investor, entrepreneur, startup mentor, and has worked in various roles including management consulting, investing banking, and corporate finance for companies in the Fortune 500. Ricky earned multiple master's degrees from Carnegie Mellon University and is a Chartered Financial Analyst.