Description
IBM Code Rally Hackathon
General Assembly and IBM
Sunday, March 24th from 9:30 am – 7:00 pm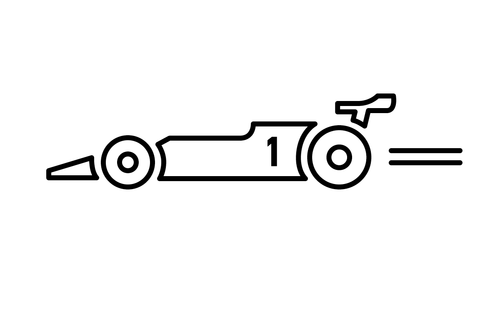 So, what will we be hacking?! ...
Jump in the fast lane with the IBM Code Rally Challenge, a full day hackathon at General Assembly on March 24. Teams of developers will spend a day modifying game mechanics and artifical intelligence to create a turbo-charged (virtual) racing machine.
*Prerequisites ...
Must have at least a mid-level understanding of Java
How will this work?
The day will be broken out in two phases:
Phase 1: In this phase you'll be asked to work with a team. Each team will be asked to develop an enhancement(s) to the racing game. Participants will have to modify the game in a fun and interesting way to enhance the race mechanics (i.e., each car has limited fuel supply, afterburner to activate # per race, adding artificial intelligence obstacles to the race).
Phase 2: This phase will be an individual competition. The goal of this session is to use development skills to manipulate the artificial intelligence of the vehicle to compete in individual races. Individuals will have to develop the fastest vehicle in a series fo racing environments competing against other racers using original coding to outrace the other participants.
Completed prototypes will then be demonstrated at an on-site event finale and IBM will provide prizes for the winning teams.
Great, so what are the prizes?
Phase 1: Winning team from Phase 1 will be eligible to have their names listed in the credits for developing the game.
Phase 2: The top (2) individuals from Phase 2 will win a trip to the IBM IMPACT conference in Las Vegas. This includes ticket to conference +

$1,500 travel voucher to use towards travel and accommodations
Any additional details?
We'll have the food and drinks covered, but don't forget your computer. We've set some time aside in the AM to download necessary software etc.
+++
Questions? Please feel free to email : jen@generalassemb.ly
Good luck, and let the games begin!
___
Questions? Check out our FAQs.
Our Refund Policy: Plans change? We get it. But if you can't make it to a class/workshop, please email us at classes@generalassemb.ly at least 7 days before the scheduled event date. No refunds will be given after this timeframe.
Can't make it? Sign up at http://generalassemb.ly to stay in the loop on future events and classes.