IBM Blockchain - the Future of Digital Currency & Ecommerce

Wednesday, May 17, 2017 from 6:00 PM to 8:00 PM (EDT)
Event Details
NOTE: The date has been changed to Wednesday May 17th due to a schedule conflict.
Blockchain Technology
As you probably know, Blockchain is seen as the next big technological innovation after the internet. As the name suggests it is nothing more than a chain of data blocks; Each block contains a compact record of things that have happened. It maintains a single version of truth and operates on the principles of trust, accountability and transparency. Blockchain is expected to show great promise across a wide range of business applications; from financial institutions settling securities in minutes instead of days to providing secure access to a patient's entire health history.

Bottom line is that Blockchain technology will revolutionize the way organizations do their business.

Join Ms. Daruwalla for an interactive & a candid session on Blockchain. We will explore the basic concepts, its benefits as well as the challenges & governance conundrum that come with this revolutionary technology.

Benazeer Daruwalla has 19 years of experience in technology and has served the last four years at IBM as a Senior Cybersecurity Architect in Financial Services, Investment Banking and Securities industries specializing in enterprise security architecture, security standards and complex integrations.


Meeting Sponsor: Expedient


Networking: 6:00pm - 6:30pm
Presentation: 630pm - 7:30pm
Wrap-up and Door Prizes: 7:30pm - 8:00pm
For assistance in locating parking and the building entrance, refer to this image: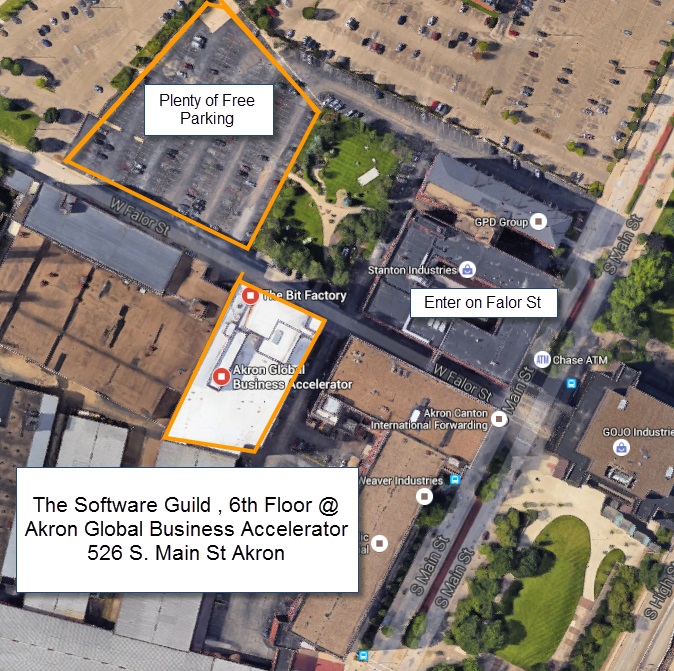 When & Where

The Bit Factory
526 South Main Street
#511
Akron, OH 44311


Wednesday, May 17, 2017 from 6:00 PM to 8:00 PM (EDT)
Add to my calendar
Organizer
CompTIA Association of IT Professionals (Akron-Canton Chapter)
In November, 1952 the first organizational meeting was held for what was to become the Akron Chapter of the National Machine Accountants Association (NMAA). The meeting was held in the Goodyear Tire and Rubber Company office of Art Wernecke, and was also attended by F. Maguire, Russ Klippert, George Plazak, R. Young, and Jack Klingle.
The first official meeting of the newly formed organization was held at the Women's Club of Akron on February 24, 1953 with 46 members and 15 guests in attendance. The NMAA – Akron Chapter received its charter in July 1953, and by October of that year had grown to 58 members employed by 25 companies in 8 cities in the greater Akron area.
As time marched on, and the nature, scope and importance of automation continued to grow in the workplace the NMAA evolved as well. In June 1962, the NMAA was renamed the Data Processing Management Association (DPMA), and in 1996 the name changed again to the Association of Information Technology Professionals (AITP).
In 2017, we merged with Computing Technology Industry Association (CompTIA) to become CompTIA AITP.
Today, the Akron Chapter of CompTIA AITP is still active in the greater Akron area, and as committed as ever to its mission of providing leadership and education for the information technology community.
IBM Blockchain - the Future of Digital Currency & Ecommerce