Description
You are invited to join us at the IBM Analytics User Group
Sponsored by: LPA Systems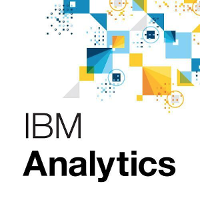 Don't miss this opportunity to network and learn more about IBM Analytics. Michigan's Analytics User Group is where IT professionals meet to learn, discuss and exchange ideas around analytics and IBM technologies. Learn about industry trends, as well as the latest technologies for our analytics-based solutions! Both technical and business users can gain valuable insight from topics at our quarterly events. Membership is open to any licensed user of a product produced by IBM Analytics or any of its subsidiaries residing in the US. IBM business partners and independent consultants are also welcome members.
Tentative Agenda Includes:
This User Group we going to try something a little different. Based on feedback we've received from the past few user groups we've decided to provide more clarity in the agenda by assigning designate tracks based on user roles. We've identified 3 main roles we going to focus on for this quarters user group:
Business Analyst:

Everything front end analytics from Reporting, BI, Planning, Data Discovery, and other LOB focused data visualization
Data Scientist:

Focusing on Advanced Analytics within IBM, the open source community, and Machine Learning

Data Engineer:

Managing databases, data warehouses, data governance, data quality, migration of data, and other topics related to data management.
These tracks are going to be all within the same room. Business Analyst track will be full day, Data Scientist & Data Engineer will be half day. You don't need to subscribe to any given track and can bounce around if topics interest you in multiple tracks, however we hope this provides some clarity as to what sessions are most relevant to you!
Business Analyst Track:
IBM:
Cognos Analytics R7 Updates

Leveraging Bluemix within Cognos Analytics - Watson Natural Language APIs

What Analytics What's New & Future Roadmap

Upgrading to Cognos Analytics Customer Forum - Looks for additional customers who have migrated to CA 11 to be on this panel. Email Joe Fauls (jdfauls@us.ibm.com) if you or your company would be willing to participate!
Partner - LPA Systems
Geospacial Analytics within IBM Analytics Tools, leveraging the power of Mapbox and Pitney Bowes.

TBD
Data Science Track
Overview of Watson Machine Learning

Demonstration of Watson ML & Data Science Experience Canvas for non-coders

Real-Time Streaming Analytics in IoT - leveraging predictive analytics in the IoT cycle
Data Engineer:
Information Governance - providing metadata management at the data layer

Streaming IoT - How to manage the streaming of IoT sensor data

TBD

We're still adding more topics, check back soon to see what else is on the agenda or get your opnion heard and tell us what you'd like to see below!!
---
Feedback Requested!
Is there a topic you'd like to see that we haven't covered?? We're still finalizing the agenda, so now's your chance!!
- http://ibm.biz/MI-UG-Feedback
---