About this Event
She Heard (an online women'e ministry found at sheheard.org) is hosting this evening in partnership with local churches (Christ United Methodist, CV Church, and Legacy Church) at Princeton's newest venue Common Ground. Women from all backgrounds and denominations are invited and encouraged to attend as we discuss the integral role we all play within our community and the Church Body. The "take-away" from this event? YOU belong!
Worship Leader: Mia Koehne lives as a testimony to God's grace and His forgiveness. As one who formerly lived in brokenness and shame, she rejoices that God has restored her and identified her as His own.
Inspired to share this message of hope with others, she boldly proclaims the Gospel message of forgiveness to all that will hear.
With a heart for the lost, she prays that others will be freed from the bondage of sin and self destruction through the one and only, Jesus Christ.
Mia is the wife of Bob and the mother of three adult children (who all decided to get married in 2018), Chris, daughter in love, Tracie; Aaron, daughter in love, Eva; and Miriam, son in love, Pedro. 2018 was full of weddings for our growing little family. We are ever so thankful!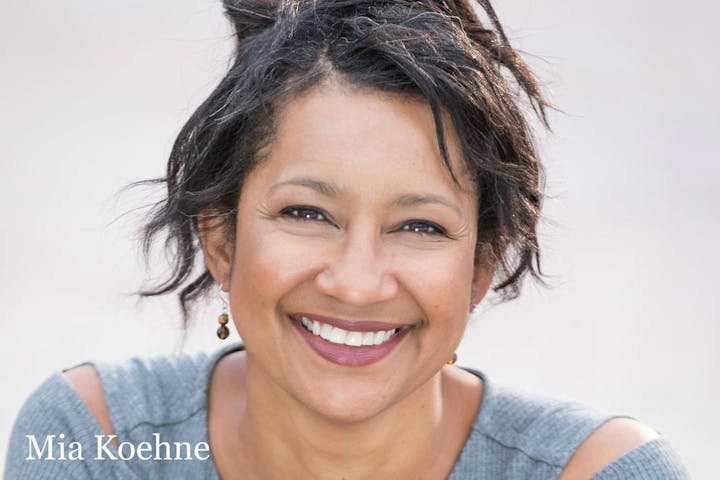 Keynote Speaker: Mandy Pagano is wife to 1, mom to 6, and a 2nd grade teacher. She and her husband Joe live in Princeton, TX. Mandy has felt a calling to women's ministry since she started blogging in 2009 . She envisioned creating a sense of community and passion at the original site, Deliberate Women, which she founded in 2012. In October of 2017, Mandy felt led to change the name of the website and ministry to She Heard in reference to John 4.
Mandy feels that now is the time to step forward boldly in faith and demonstrate a life of love and purpose-- and how that looks in everyday life. It's her goal to be real and transparent as she seeks to "work with her hands and live a quiet life" in the hopes that others will follow the Great Commission to GO! ...starting right where they are.