Description
CHRIS PFAFF TECH MEDIA LLC & INTEGER 1 INVITE YOU TO THE
VIDEO CONTENT INNOVATION SUMMIT AT IBC 2017
FRIDAY, SEPTEMBER 15, 2017 8:00-10:30 am
at
ROCKSTART
Herengracht 182, 1016 BR, Amsterdam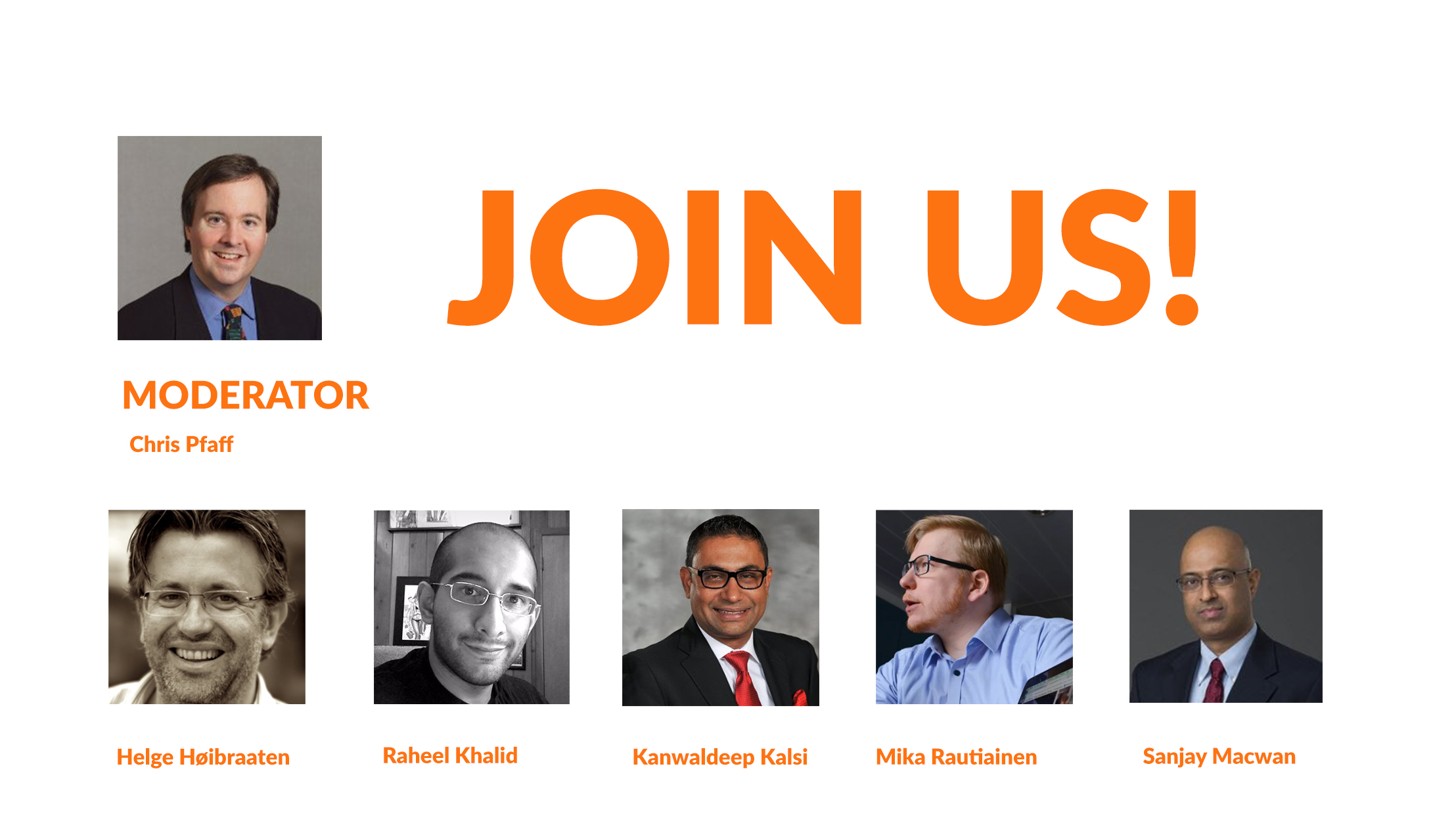 Featuring:
Helge Hoibraaten, CEO, Vimond Media Solutions
Raheel Khalid, CTO, Verizon envrmnt
Mika Rautiainen, CEO, Valossa
Kanwaldeep Kalsi, VP, Media & Entertainment, HCL Americas
Sanjay Macwan, CEO, Integer 1/ former CTO, NBCUniversal
Moderator:
Chris Pfaff, Owner, Chris Pfaff Tech Media

We have curated some of the leading players in media innovation today, and they are all at IBC 2017 at our Video Innovation Summit.

Come have breakfast, network with industry peers, and enjoy discussions on the latest in VR/AR; AI for media; OTT; cloud and mobile content distribution and more. Meet with leading players in the broadcast, OTT, and infrastructure arenas.
FREE WITH REGISTRATION.
Hosted by Chris Pfaff Tech Media & Integer 1.
8:00 am – 8:45 am- Registration and Breakfast
8:45 am – 9:00 am - Welcome and Opening Remarks (Chris Pfaff)
9:00 am – 9:30 am - The State of Global Video Technology and Content Innovation - keynote (Sanjay Macwan)
9:30 am – 10:00 am - Panel discussion with HCL, Verizon envrmnt, Valossa, and Vimond
10:00 am – 10:10 am - Closing Remarks
10:10 am – 10:30 am - Networking

Powered by: