Description
Hello Ladies,
Join us for our monthly meetings as we make it our BUSINESS to network, support, encourage, and cross market to like-minded women. LIKE US ON FACEBOOK @ https://www.facebook.com/IAWWaldorfChapter/


---
May | Networks of Influence and Creating Your Next Opportunity
Date: Friday, May 18, 2017 @ 6:30pm
Title: "How to Invest Time Wisely in the People Around You"
Overview: Networking is very important as business owner and professional, but do you know the art of networking? There is an art to body language, eye contact, hand movements, and demeanor. Don't miss this opportunity.
Location: ABC Fitness Connection; 11750 Business Park Drive, Ste 203; Waldorf, MD 20601
Guest Speaker: Dr. Sharon H. Porter | http://www.sharonhporter.com/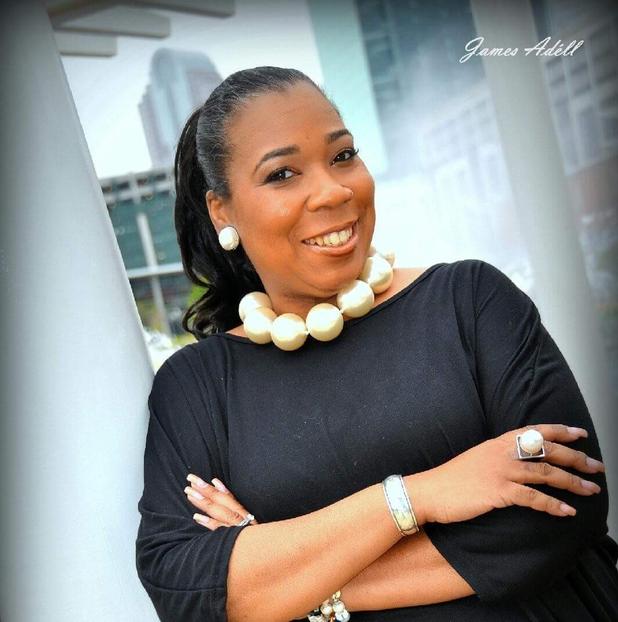 ABOUT SHARON
Sharon H. Porter, Educator, Coach, Author, and Entrepreneur assists the 5-9 Entrepreneur in embarking on a successful entrepreneurship while maintaining their 9-5 careers.
Sharon is the CEO and Owner of Perfect Time SHP LLC, Coaching and Consulting Firm and Founder of the Global Relationships Igniting Networks and Development (G.R.I.N.D.) Entrepreneur Network. The G.R.I.N.D. is a networking forum for entrepreneurs. She is the author of the eBook, The Power Of Networking: How to Achieve Success With Business Networking and is a contributing author of The MLM Book: The Business of the 21st Century, Women On a Mission: Sisterhood Stories, 3 P's of Success: Purpose, Passion, Profit; the upcoming Behind the Scenes of a Phenomenal Woman, Renegotiating Greatness: 21 Lessons From Bold Entrepreneurs Who Have Built Successful Brands, From Broken to Booked and Black Woman by Birth, Champion by Choice. Sharon is also the creator of the Next In Line to Lead book series and the Write The Book Now! Interview and Podcast Show.
Sharon has served as an educator for over 25 years. She currently serves as a Leadership Development Coach for novice principals and assistant principals and coordinates an induction program for new assistant principals in a large urban school district in the Washington, D. C. Metropolitan area. Sharon is a former elementary and middle school principal.
She earned a Bachelors of Science (B.S.) in Elementary Education at Winston-Salem State University, a Master of Education (M.Ed.) in Curriculum & Instruction at National-Louis University, Administration & Supervision Post Graduate Certification at the Johns Hopkins University, and an Educational Specialist (Ed.S.) degree at Walden University, and a Doctorate of Education (Ed. D.) in Educational Leadership & Policy Studies from Howard University. Sharon holds a National Association of Elementary School Principal (NAESP) Principal Mentor Certification and is a Gallup-Certified Strengths Coach.
Sharon is married, is a bonus mom, and a pet mom to her adorable Bichon, CoCo Cotton. She is a proud member of Delta Sigma Theta Sorority, Incorporated.
---
June |
IAW Women's Conference
Date: Saturday, June 23, 2018 @ 2pm
Title: "Confidence to Reach Out"
Location: ABC Fitness Connection; 11750 Business ParkDrive, Ste 203; Waldorf, MD 20601
Overview: Have you ever heard a tick tock noise after someone asked you about your business or yourself and it took you two minutes or more to state your case? Did you notice the blank stare? You will pitch your business to a panel of professionals and they'll provide professional feedback. Also, we'll showcase business of our "active" IAW members.
Guest Speaker: Ansylla Ramsey
ABOUT ANSYLLA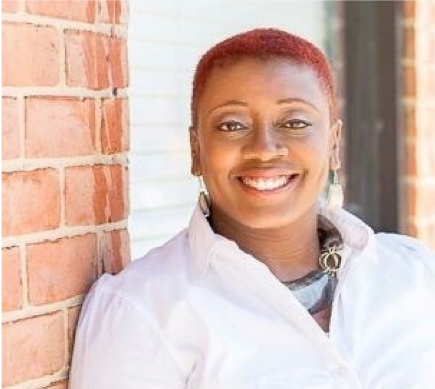 After leaving corporate America in 2000, Ansylla started her own holistic hair care business. She began teaching natural hair care and styling in 2003 in the US, and in 2007 she began teaching internationally. By offering professional workshops across the US, in Canada, the UK and France, Ansylla has helped students on 3 continents start or maintain successful hair care businesses. In 2015, she co-founded For Natural Stylists – a Facebook group to help natural hair professionals in 13 countries to thrive. For 14 years she has provided support and inspiration to stylists around the globe. She has also spent 15 years educating herself on wellness and holistic hair care. Ansylla is fluent in Spanish and French, and conversational in Portuguese.