Description
Orange County IAW is excited to have you join us for another amazing networking evening! Monthly meetings are held at the luxurious private Center Club located at 650 Town Center Drive, Costa Mesa, CA, 92626. Our next meeting is Monday, September 16, 2019 at 5:30pm.
Come socialize and network with a wonderful group of your peers. Broaden your knowledge and expand your contact base all in one fun evening. Remember to bring plenty of business cards! This month we also have a mini mastermind planned - you don't want to miss it!
Women have historically been told to keep it down, hold it back, don't shout. What results are two deviations from Authentic – Bluff and Denial. In this interactive talk, Professor Emerita, Rena Cook will explore why women lose their authentic voices and how to get back to the power and spontaneity we were born with. Under her guidance, we will take our own 60 second pitch from fine to fabulous.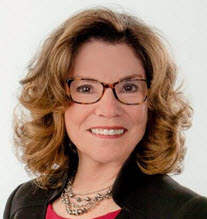 Rena Cook is a Professor Emerita, TEDx speaker, author, voice, speech, confidence and presentation coach. She is the founder of Vocal Authority, a training consultancy serving corporate clients – politicians, attorneys, entrepreneurs, CEOs and sales personnel – who want to use their voice in more commanding and authentic ways. She is the author of Empower your Voice: For Women in Business, Politics and Life; Voice and the Young Actor and coming soon Her Voice in Law. She has an MA in Voice Studies from London's Royal Central School of Speech and Drama, an MFA in directing from the University of Oklahoma.
Link to Rena's TEDx talk, "Power Without Press: The Foundation of Authentic Communication
www.myvocalauthority.com

Pre-registration tickets are $25 for IAW members/$35 for non-members. Prices will increase to $35 members/$45 non-members on the day of the event.
NOTE: Valet parking is available for $10 or self-parking in the adjacent parking garage is available at an hourly rate, or if you looking for an evening stroll, park at Southcoast Plaza and walk across the bridge.

Be sure to register today! IAW members please use discount code: 10OFF

If you need additional information, call Carol Soloway, Chapter President, (949) 812-1110.
ATTENTION VENDORS! We'd love to hear more about your business. Take advantage of the opportunity to showcase with a vendor table. This opportunity is offered at each meeting for only $65 which includes your meeting fee. Add the extra visibility and time for one on one engagement with our members and guests. If interested please contact Tara Virnick @ 714-609-4503 or tvirnick@ymail.com.