Description
Orange County IAW is excited to have you join us for another amazing networking evening! Monthly meetings are held at the luxurious private Center Club located at 650 Town Center Drive, Costa Mesa, CA, 92626. Our next meeting is Monday, October 14, 2019 at 5:30pm.
Come socialize and network with a wonderful group of your peers. Broaden your knowledge and expand your contact base all in one fun evening. Remember to bring plenty of business cards!
Have you ever noticed that some thoughts you have are very powerful, while others keep you stuck and in a holding pattern?
Are you curious to see how much of an impact your own thoughts can have on your happiness, peace of mind, love or financial success? We all have a desire to be mindful, yet we are up against the most powerful tool we have - OUR MINDS!
It's time to power up & lift the veil from your own thinking because we know that knowledge is empowering!
In this session, you will discover not only how your mind works, but what thoughts YOU have that could be holding you back from the very thing you truly desire!
Yes, we will get personal, and you will walk away with a deeper insight into your own subconscious thoughts and how they affect your life.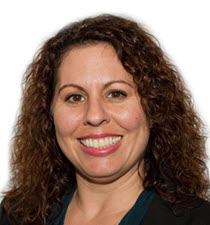 Leisa Reid is a Speaker and Facilitator with Productive Learning, a boutique personal growth company founded in 1992, and has trained thousands of people on the power of the mindset. After 20+ years of Management, Sales and Executive Leadership, Leisa guides others in their journey to self-mastery.
Leisa earned her Master's Degree in Speech Communication, while being a Speech Instructor at Cal State Fullerton at just 22 years old. She is the founder of both the OC Speakers Network and Get Speaking Gigs Now and a published author.
Leisa is a mother to Ariana and wife to Mark, and has enjoyed living in Orange County since 1991, after moving from her hometown of Fairbanks, Alaska.

Pre-registration tickets are $25 for IAW members/$35 for non-members. Prices will increase to $35 members/$45 non-members on the day of the event.
NOTE: Valet parking is available for $10 or self-parking in the adjacent parking garage is available at an hourly rate, or if you looking for an evening stroll, park at Southcoast Plaza and walk across the bridge.

Be sure to register today! IAW members please use discount code: 10OFF

If you need additional information, call Carol Soloway, Chapter President, (949) 812-1110.
ATTENTION VENDORS! We'd love to hear more about your business. Take advantage of the opportunity to showcase with a vendor table. This opportunity is offered at each meeting for only $65 which includes your meeting fee. Add the extra visibility and time for one on one engagement with our members and guests. If interested please contact Tara Virnick @ 714-609-4503 or tvirnick@ymail.com.