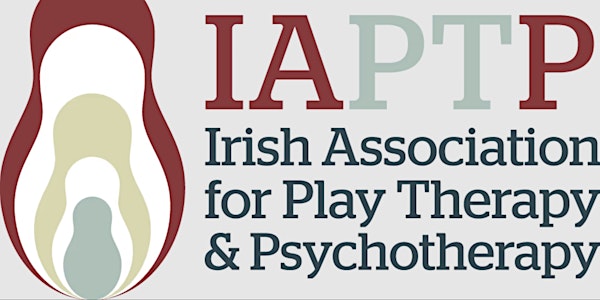 IAPTP AGM 2022
IAPTP AGM 2022
When and where
Location
Castle Oaks House Hotel Castle Oaks Hotel V94 EH94 Castleconnell Ireland
About this event
Location: Castle Oaks Hotel, Limerick
This years AGM will include a CPD workshop with GOSHH Limerick, poster presentations from selected CTC students sharing their masters research topics, a drop and select toy table for you to drop off toys and materials and maybe pick up a few new pieces, stands from selected toy and play materials providers, coffees, teas, lunch and connection with each other.
Schedule for the day
9.30-9.45am - registration and conversational bingo
9.45 -11 - GOSHH workshop part 1
11-11.15 - tea and coffee break
11.15-1pm GOSHH workshop part 2
1-2pm - Lunch provided
2-3pm - Poster presentations
3-3.15 - tea coffee
3.15 -4.30pm _ AGM
4.30-5pm connect with peers
Further Details
GOSHH Limerick Workshop
Some of the key learning goals of the training include:
• Building confidence to facilitate LGBTI+ discussions
• Increase capacity to support clients/service users who identify as LGBTI+
• Identify & become familiar with best practice guidelines & policies
• Learn to identify Homophobic & Transphobic behaviour
• Build capacity to support individuals who are experiencing discrimination on the grounds of their gender and/or orientation
• Explore how gender and orientation impacts the experience of individuals in society.
The workshop has elements of facilitated discussion, participatory learning, and personal development. Methodologies include large and small group work, individual reflection, group discussion and audio visual learning aids. The aim of the day is to support professionals working with young people who identify as LGBTI+.
Drop & Select Toy Table
IAPTP will have a drop and select toy table also where members are invited to bring any good quality toys or children's books that they no longer require or have an excess of drop them off for other members. If you drop off play materials you will then be able to select from what has been collected to compliment your own toy collection. Any toys remaining at the end of the day will be donated by NEC members to charities.
Play Materials Providers
We will also have stands from toy and play materials providers during the day where you can see toys and materials, and place orders if you wish.
We cant wait to see you there!
Registration closes on the 22nd of May 2022