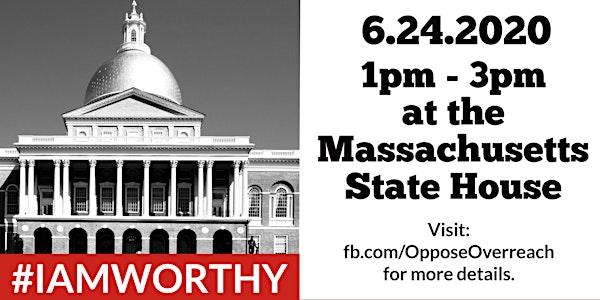 #IAMWORTHY Rolling Rally in Opposition of Proposed MA Bills S.2763/H.4784
Please join us for a rolling rally in Boston around the Statehouse, in opposition to S.2763/H.4784.
When and where
Location
Massachusetts State House 24 Beacon Street Boston, MA 02133
About this event
This is just to register that you will be coming to the rolling rally at the MA Statehouse. For this event to truly be successful we need as many cars as possible.
For rally information and specifics, please follow the social media page where will post all the information you need to help make this event as impactful as possible.
This is not a rally for promoting political parties or other issues other than opposing bills S.2763/H.4784.
Boston Police, the Statehouse security and media have been notified.
There will be planned meet up points before we enter the city. We encourage honking horns and messages on vehicles/signs to convey your opposition.
We hope to see you there!