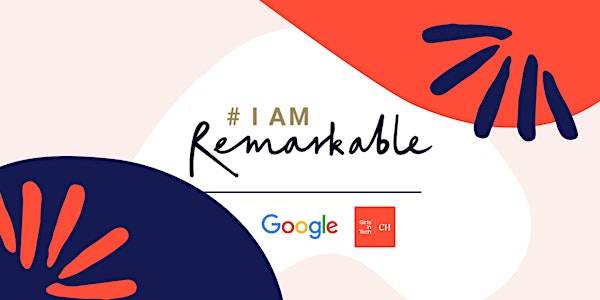 #IamRemarkable, a Google initiative
#IamRemarkable is a Google initiative to empower women.
About this event
#IamRemarkable is a Google initiative empowering women and other underrepresented groups to celebrate their achievements in the workplace and beyond.
In this workshop, you will be part of a group of 15 people (max.) and perform different activities to practice building self-esteem and improving self-promotion. The workshop will include discussions, reflections, and tips - all shared within the group of all participants.
All participants are requested to bring a pen and paper with them and have their cameras switched on throughout the duration of the workshop.
Note: This workshop is rather personal and might be emotional for you. Please consider this when enrolling.
Please be aware that we will take pictures during the event which will be published on our website and social media channels and can be reused for marketing purposes at a later stage.