Description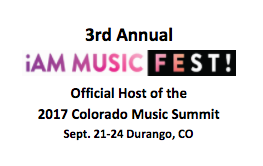 ---


This year there are two parts to the event!
The 3rd annual iAM MUSIC Fest! presents a 3-day creative, unifying, inspiring, collaborative event in the heart of the Western Slope Durango, CO Sept. 21-24 2017. iAM MUSIC has been selected as the Official Host of the *Colorado Music Summit this year.

PART 1 iAM MUSIC Fest! (purchase tickets on this eventbrite page)
live music showcases from 20+ Colorado Bands
#ARTISTSOCCUPY events at various venues downtown including live music performances, dance, circus, comedy, poetry, live art, community art projects, brazillian drum processions, jam spaces, open mics, buskers, mimes, fire dancing, workshops, yoga, hip hop, and more
dress to express: in clothing or costume
PART 2 Colorado Music Summit Register to attend this portion free! http://bit.ly/2u1tCFh
*Colorado-based musicians, artists, industry professionals and panelists gather as part of the statewide Colorado Music Strategy bringing the culture of Colorado to life in our communities!
professional development for musicians
networking opportunities
industry panels with festival founders, booking agents, management, labels, independent radio and beyond!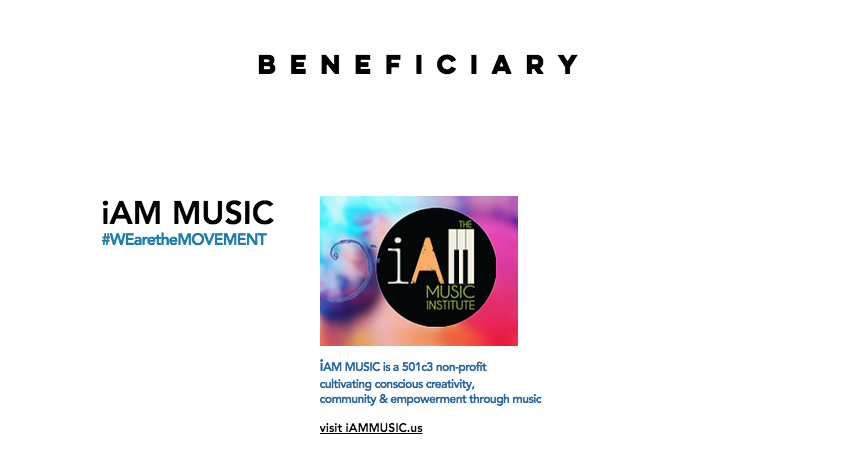 All proceeds from iAM MUSIC FEST! will directly benefit iAM MUSIC:

free instrument lending library for students in need
scholarships for music lessons
subsidies for at-risk school contracts
operating costs
diversifying staff to provide more educational opportunities
expansion and growth within and beyond the Four Corners region
curriculum development
more student performance opportunities
guest artist and clinician experiences
faculty + facility growth & improvement
www.iAMMUSICFest.com
www.iAMMUSIC.us